For Sale
Sharon's darling heart felt bags
for Ginny, Muffie, Ginger
and all 8 inch doll friends!
The felt bags are $5.00 each plus $1.00 shipping.
Please contact Sharon
to purchase any of the colors featured.
She is open to making these in other
beautiful spring colors too!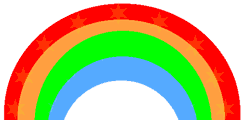 Just ask her!
To email Sharon, please click here.
Make sure she has your email and shipping address
Enjoy her dolls with all their little accessories!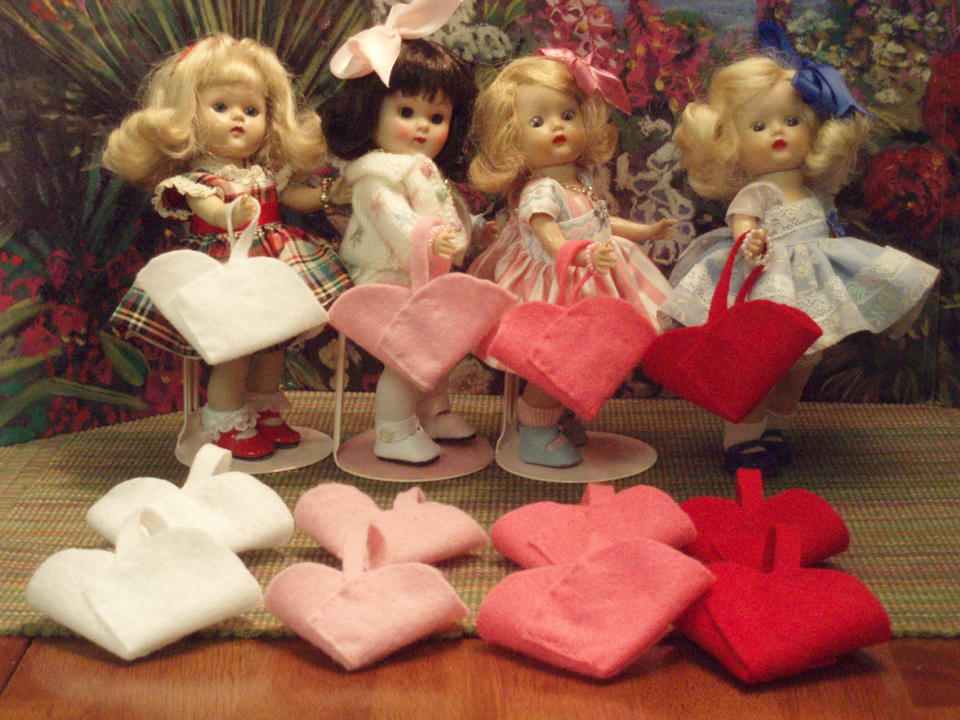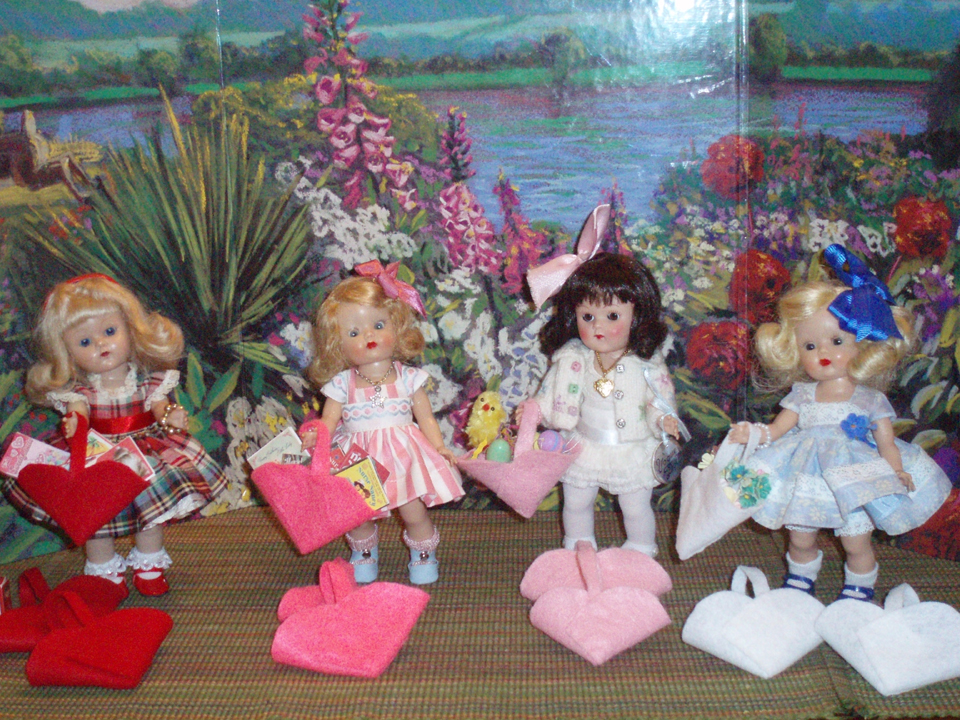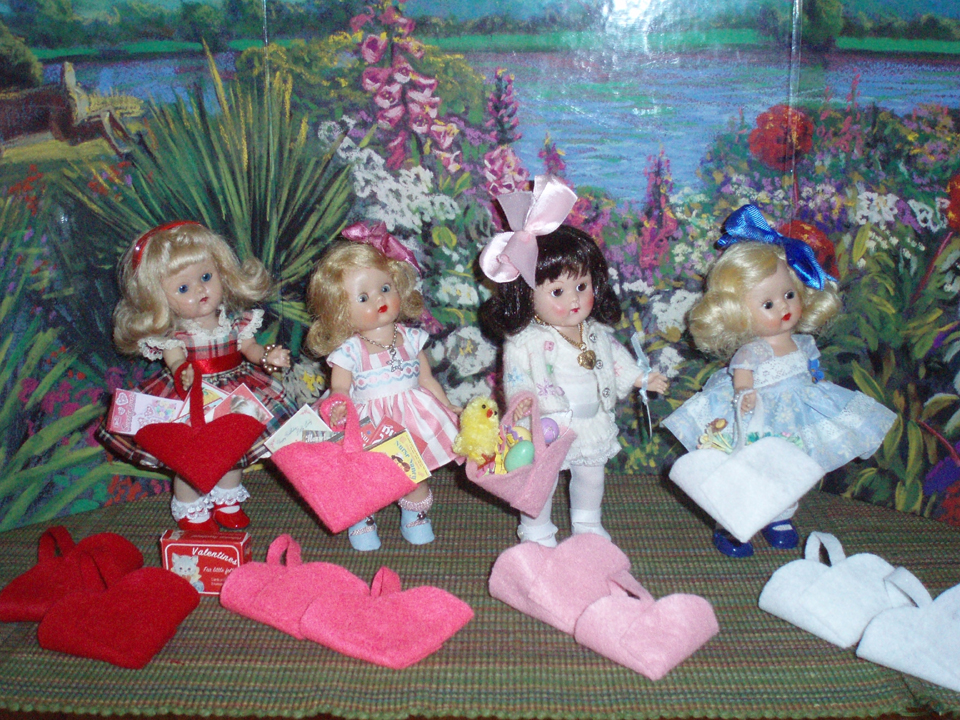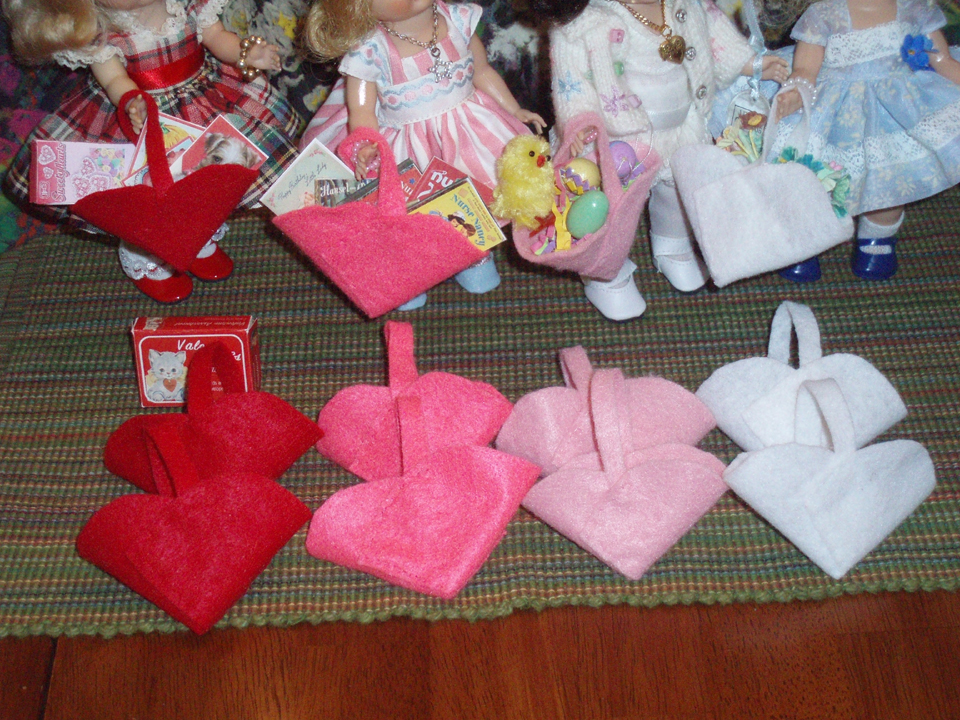 These are so adorable!
Please click Sharon's email to place an order.
$5.00 plus $1.00 shipping.
Make sure she has your email and shipping address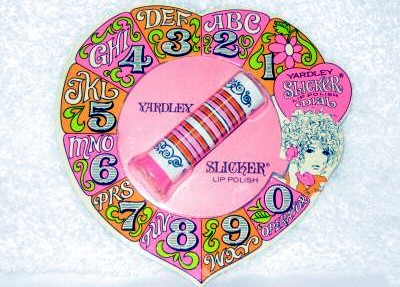 Please click to go back to my For Sale Pages

Click to go back to my Home page
Full Site Index Below
(March 14, 2009 Updated)
Ginny MLW: Page 1 2 3 4 5 6 7 8 9 10 11 12 13 14 15 16 17 18 19
Muffie and Ginger: Page 1 2 3 4 5 6 7 8 9 10 11 12 13 14 15 16 17 18 19 20 21 22 23 24 25 26 27 28 29 30 31 32 33 34 35
Ginny BKW Walker: Page 1 2 3 4 5 6 7 8
Ginny Strung : Page 1 2 3 4 5 6 7 8 9 10 11 12 13 14 15 16 17 18 19

FOR SALE SECTIONS: Re-stringing bands for Ginny arms , head to torso bands, Ginny Bows, Ginny glasses, cowgirl arm cuffs, Muffie chair on these pages: 1 2 3 4

Sharon's heart felt bags for sale:1

FOR SALE: (ALL PAPER PRINTED SETS/KITS):

My Merry Hat Sets: 1

Ginny Loves Little Golden books! 35 +Hat sets: 1

Ginny Loves Nurse Nancy Kit 1

Hat combinations to browse of Dan and Nancy: 1

Ginny Loves Doc Dan 1

Ginny's MM Club Hat Kit #1: 1 2

Ginny's 1st Secret set: 1

Ginny's pink party hats: 1

For Sale: Skinny Pointy MM Hats : 1

For Sale: My Merry mini Graphics: 1

For Sale Little Women mini cards: 1

For Sale Party Doll mini cards: 1

For Sale Fairfield mini cards: 1

My Family
Doll House: Page 1 2 3 4 5 6 7 8 9 10 11 12 13 14 15 16 17 18 19 20 21 22 23 24 25 26 27

More Doll House II: 1 2 3 4 5 6 7

More Doll House III : 1 2 3 4 5 6 7 8 9

My Playtown Stores article in Doll Castle News magazine July/Aug 2008 and clips 1-6 pgs: 1

Betty's Playtown Store 1

1940's Artoys Supermarket Playset, tin friction carriage, and Wyandotte Flash Strat-o-wagons 1 2 3

Doll Links
Ginny PLW: Page 1 2 3 4 5 6 7 8 9 10 11 12 13 14 15 16 17
Ginny Types 1 2 3 4 5 6 7 8 9 10 11 12 13 14 15
Magic 50's Memories

White Xmas Bing Crosby Painted Lash walker Pg 12: 1

Ginny's Christmas Doll house/dollhouse Pg 16: 1

Transitional Strung Ginny Xmas Sparky: 1

Xmas 2003: 1

Xmas 2004: 1

Xmas 2005 : 1

Xmas 2006: 1

Xmas 2008: Hall's doll furniture and Afro American Ginny repro 1 2 3 4 5

Valentines Day 2003: 1

Valentine's Day 2005: 1

Valentine's Day 2006: 1

Valentine's Day 2007: 1

Valentine's Day 2008: 1

Valentine's Day 2009: and vintage tin litho mini carriage: 1 2

Happy New Year 2007: 1

Happy New Year 2009: 1

American bandstand, Elvis, Ginny, Sparky 1

Easter 2006 Strung '54 Cheryl: 1

Thanksgiving 2008 1

Ginny repro poodle cut

in pink 1

Painted Eye Ginnys: 1

My Watko article Published Pages: 1 2

HALLOWEEN 2007: 1

HALLOWEEN 2008 vintage costumes: 1-14

Dunkin Donuts visit 1

Jill 1

Madame Alexander Wendy: Trip to the moon: 1