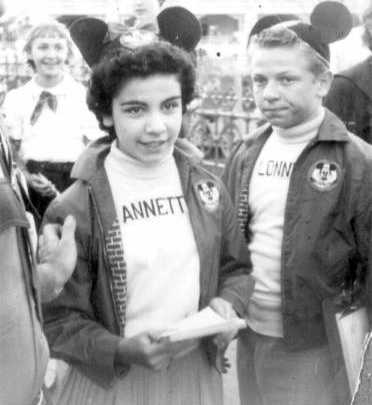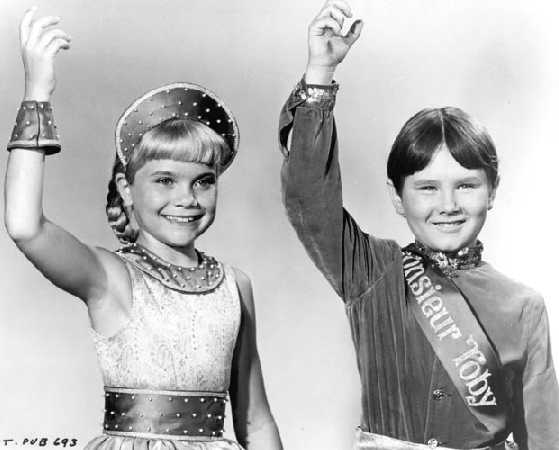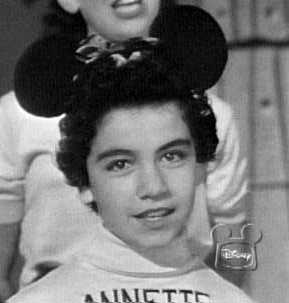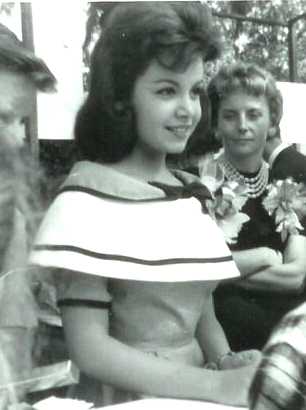 © 2004 by Lonnie Burr
reprinted by permission© 2004 by Lonnie Burr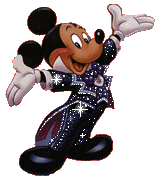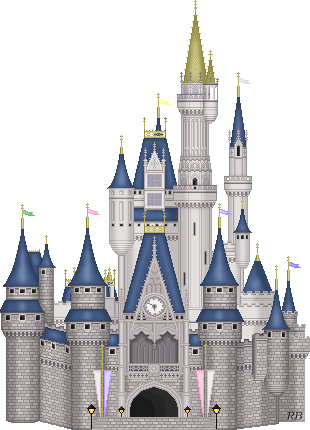 Ginny waves her Disney dollar and sips lemonade !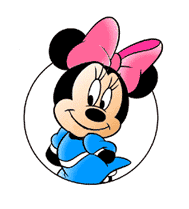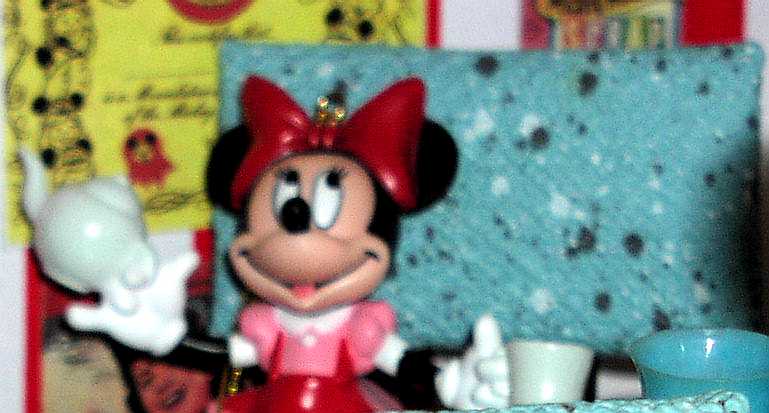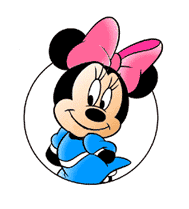 Minnie prefers tea!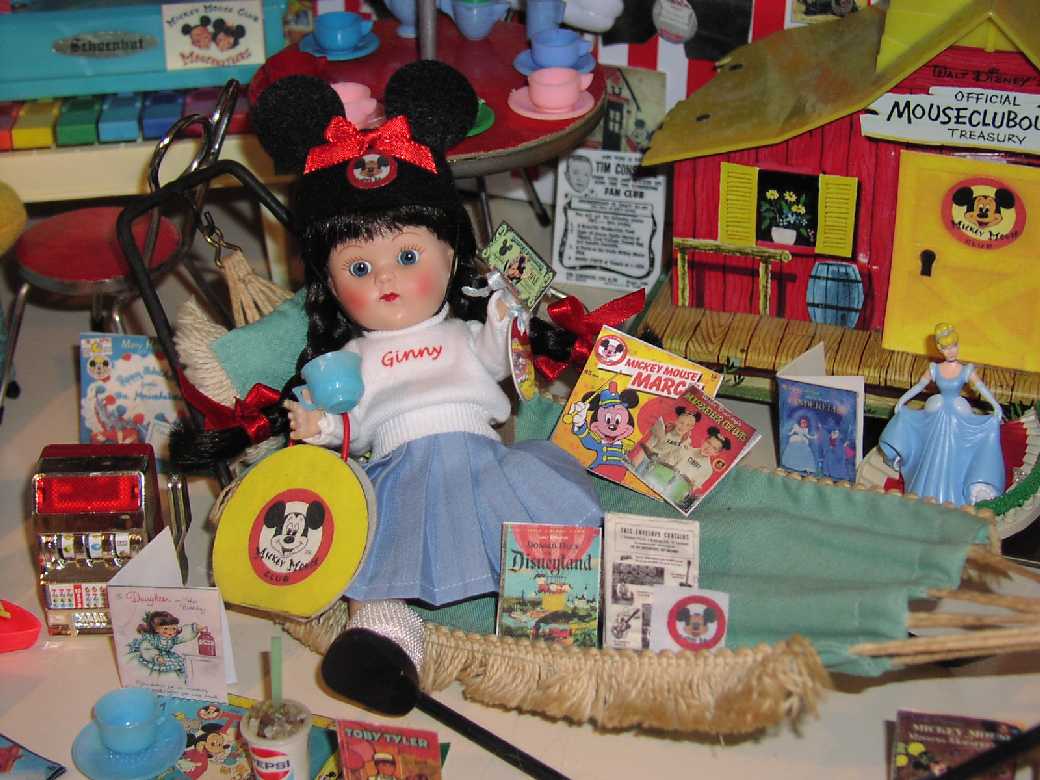 Ginny can hardly believe she is now a real mouseketeer
with her ribbed sweater, blue pleated skirt and Mickey ears .
The aqua vintage hammock is by Watko and
and has an attached pillow and fringe.
The round table with chairs and umbrella are by Watko
That company also made the white table and aqua chair set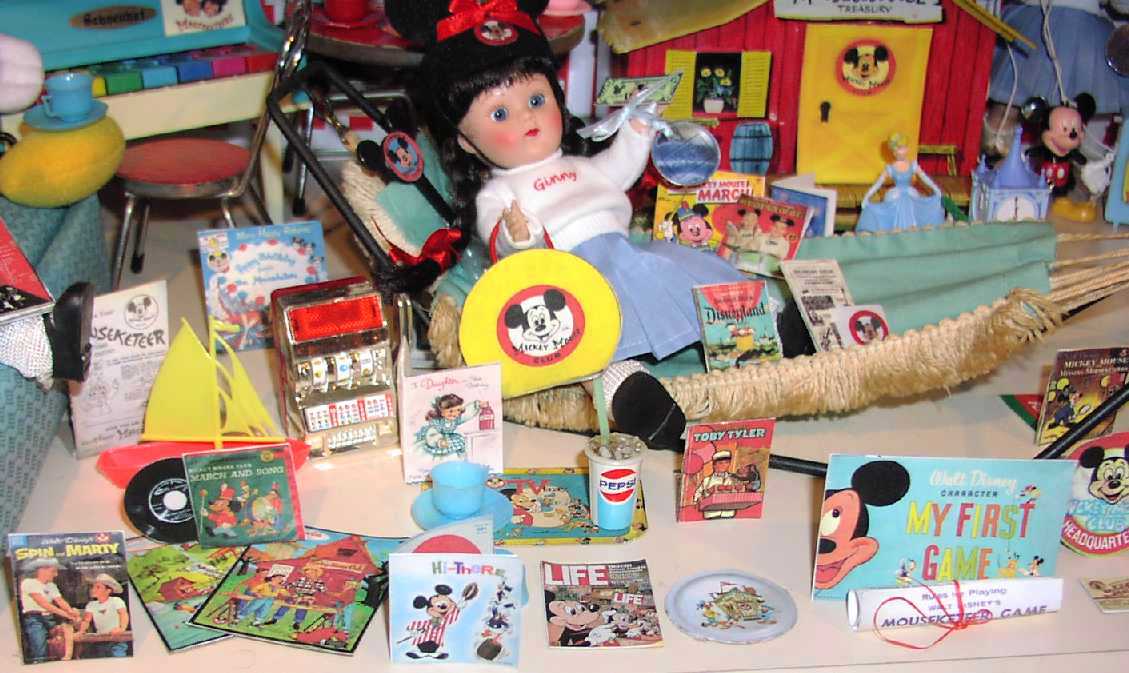 Ginny shares her slot machine, records, magazines & puzzles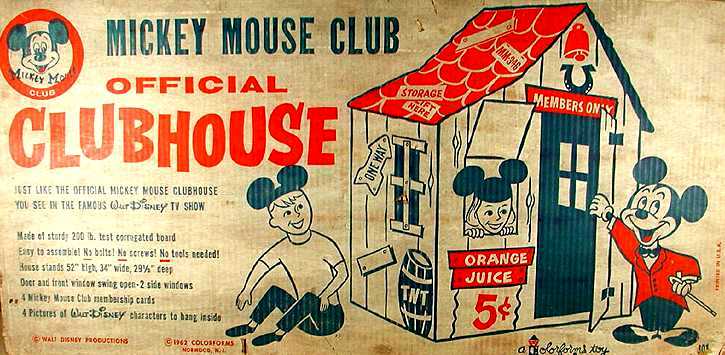 cards, books, games, plate, TV tray & tote! (Mickey, shares, too!)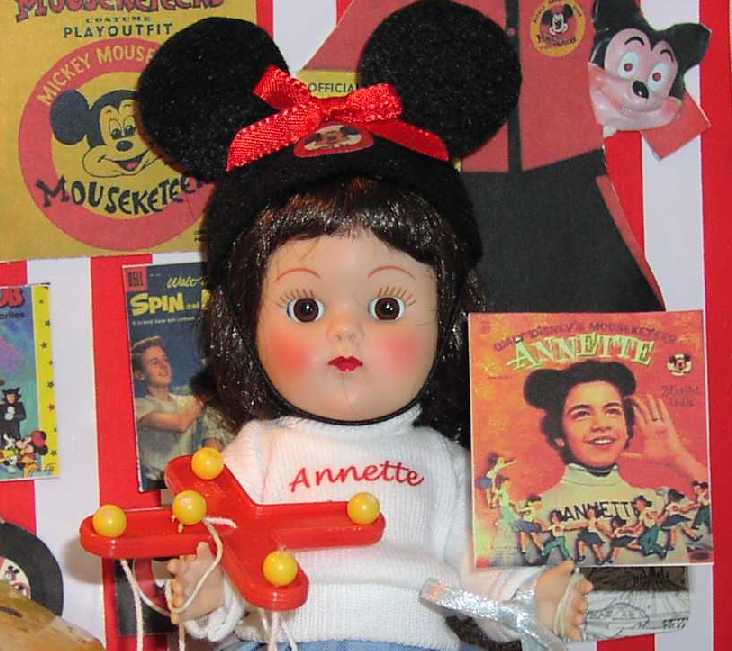 Ohhh! Look at Annette!
(a Ginny wearing another of Jan's wonderful outfits)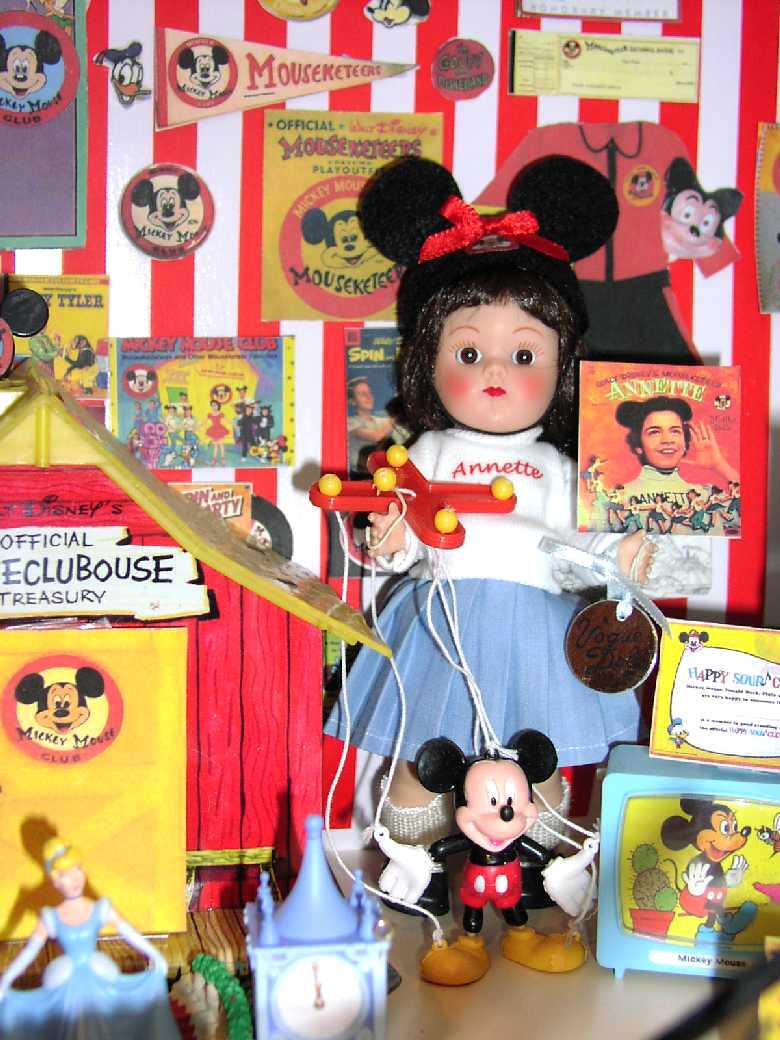 Mickey watches himself on TV!

The "Mickey Mouse Happy Soup Club "
certificate is just above the TV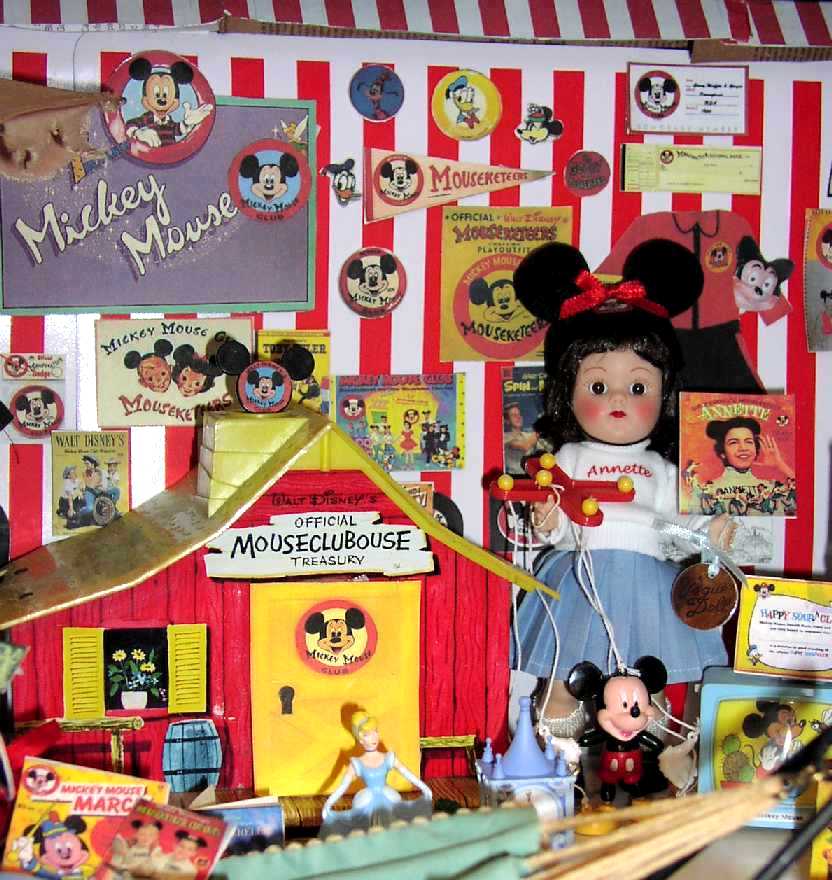 A tiny blue Cinderella greets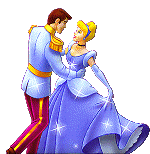 all her favorite mouseketeers!

Clubhouse Page 2
Click Annette to see Karen and Cubby Pg 3!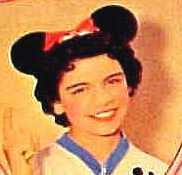 Please click back to my Home page
Carolyn@cataumet.net