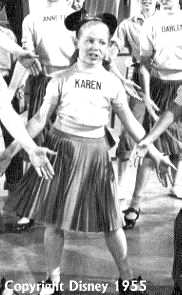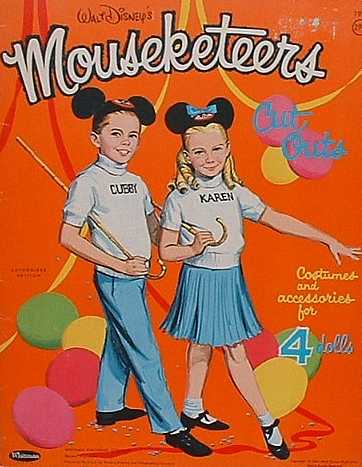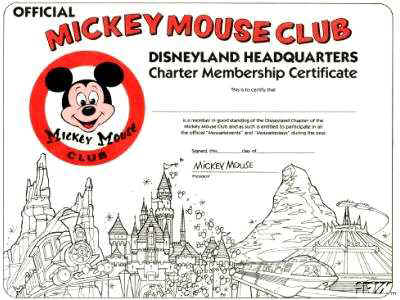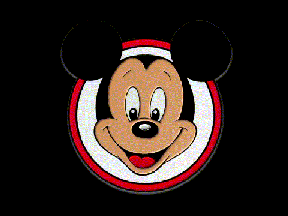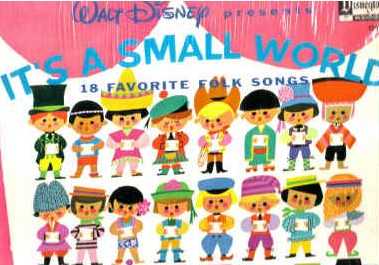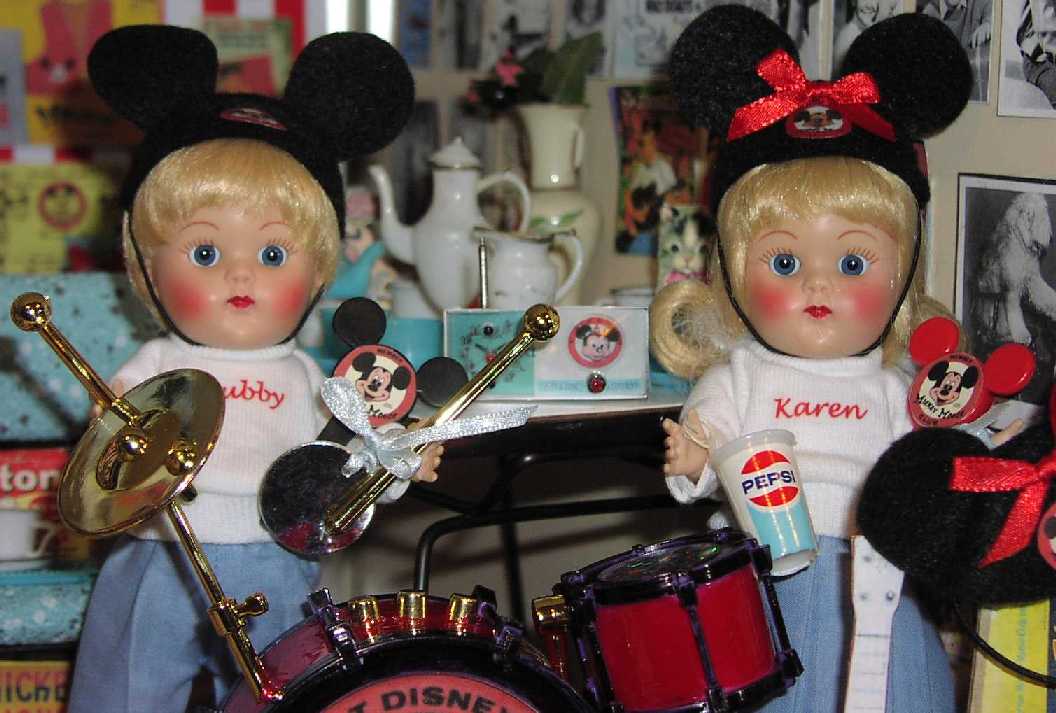 Cubby holds his birthday drumsticks while Karen sips her Pepsi
Today is Cubby's birthday !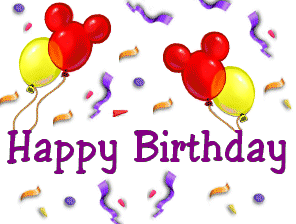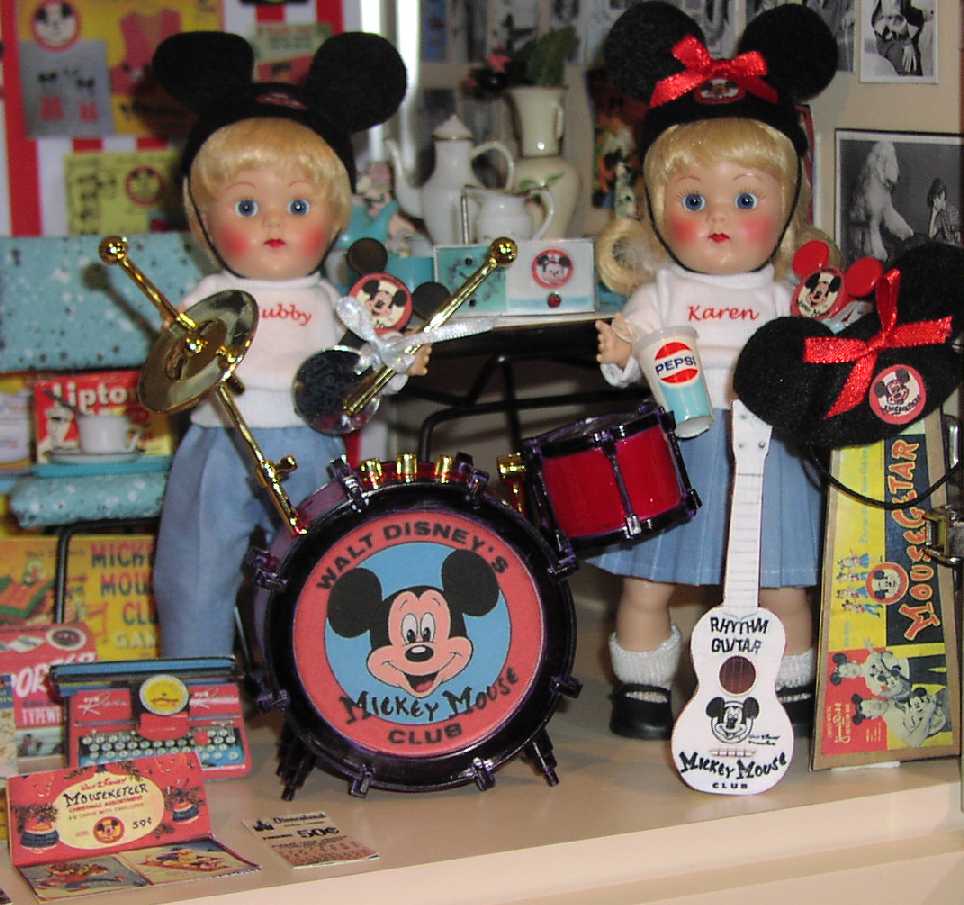 Cubby's new drum set plays when the buttons are pushed.
Karen has a guitar and case plus a pair of spare ears
( in case you forgot to bring your own!)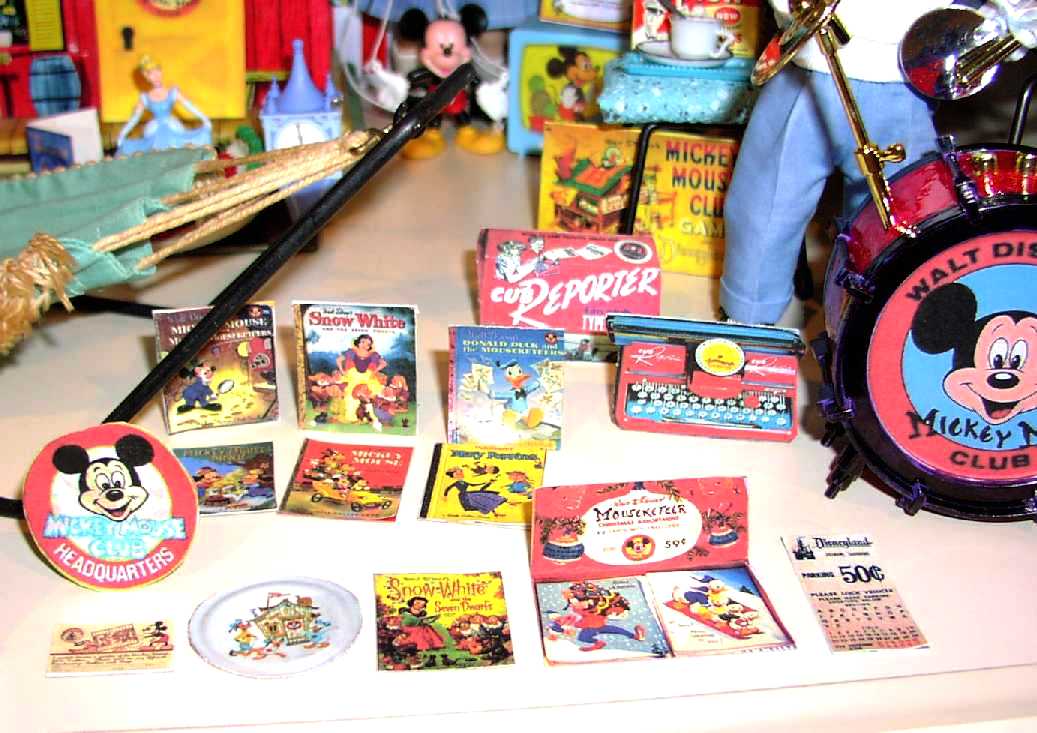 Golden books, clubhouse plate, Cub reporter typewriter and case,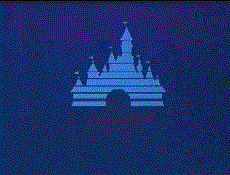 Xmas cards, and a parking ticket for Disneyland! 50 cents!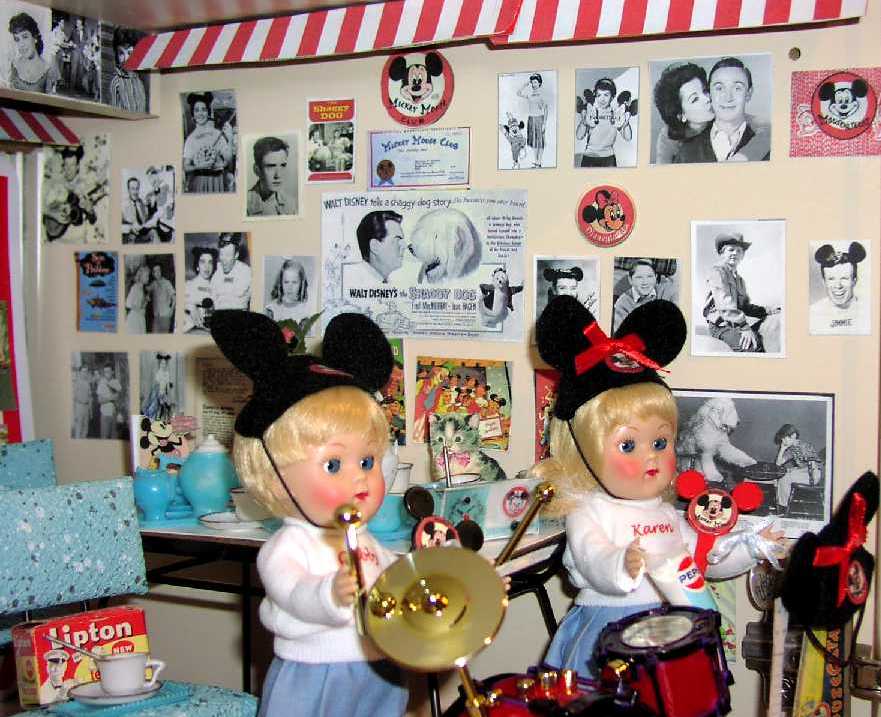 The clubhouse walls are decorated with
all your favorite Disney friends!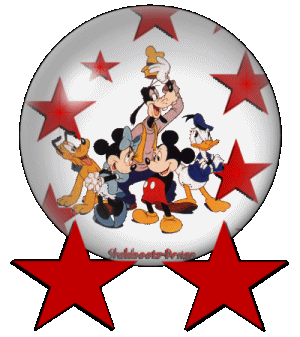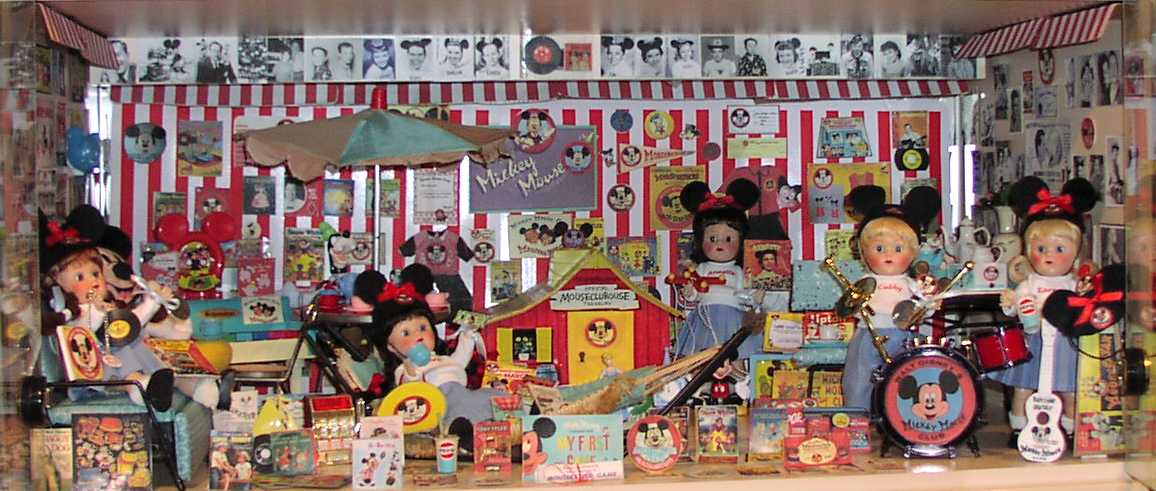 Members of the "Mickey Mouse Club" invite you share in Cubby's
birthday surprise!
A boat ride at Disney World! The Small World ride , of course!

Clubhouse Page 3
The club page ends but...
Click the castle to take the Small World tour!

Please click back to my Home page

Carolyn@cataumet.net