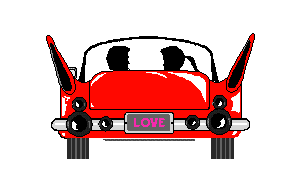 The Girl Scouts of America welcome you!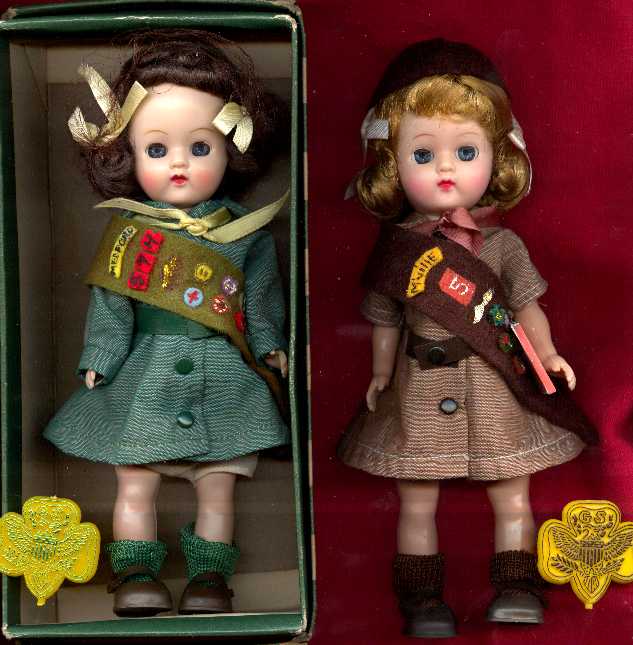 | | |
| --- | --- |
| Terri Lee Ginger walker MIB complete in special Terri Lee Girl Scout uniform with belt, bows , hat with insignia, (badge sash added and is a forest green not celery green) Has the rolled bangs characteristic of the Terri Lee version. Original hair net. | Ginger Brownie with straight bangs and saran roll hairdo. Uniform tagged Terri Lee. Belt and hair bows original to this doll. (sash, tie, plastic emblem added ) Hat does not have insignia and I believe it should so it may be replaced. (Terri Lee versions had insignias) |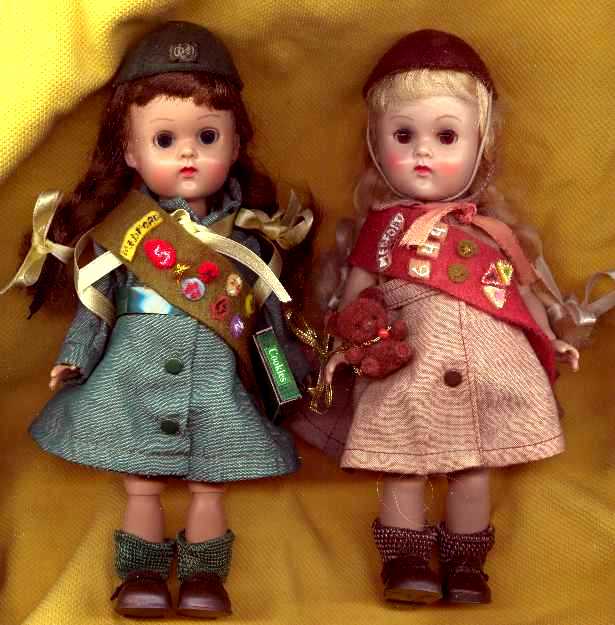 Ginnys dressed as Scouts to show comparison with Ginger dolls above. BKW Ginny wears complete tagged Terri Lee outfit. MLW Ginny wears tagged Vogue brownie outfit original to this doll.
Note the correct cloth belt on the brownie as opposed to the plastic one used in the Ginger Terri Lee version. Note lack of Brownie emblem on the Vogue version beanie. There were differences!
The photo does not show green shades correctly. Dress and sash are deep, rich green like the colors used on real Girl Scout uniforms! Brownie dress slightly deeper in color and added sash is light brown felt. Badges depict copies of real scout badges!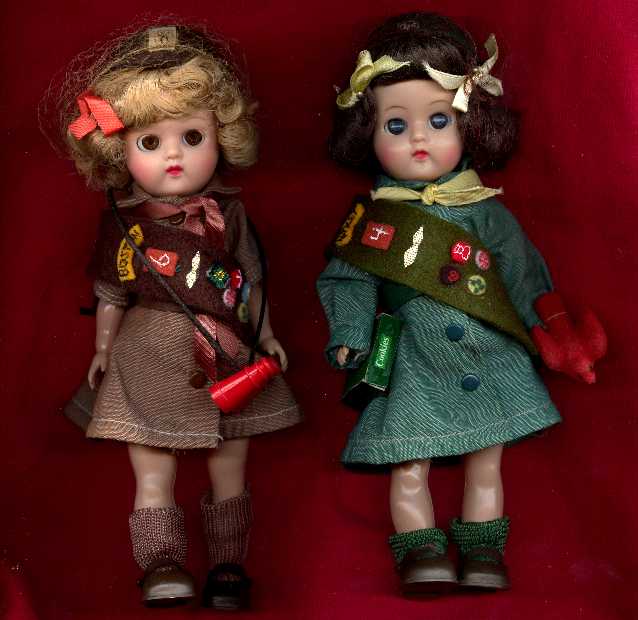 This tagged Terri Lee Ginger Brownie is minty and almost complete. Has the great Terri Lee bang roll and original hair net. Original insignia hat. Missing one red hair bow. She sports an added badges sash over her plastic belt and carries red field glasses. Tie replaced at neck.
The Terri Lee Ginger scout on the right is minty . This dress came untagged (have seen tagged and untagged versions of this same dress) and has the insignia hat and hair net. Correct belt, replaced hair bows. Added badge sash is darker green than shown. Cardinal and cookies added!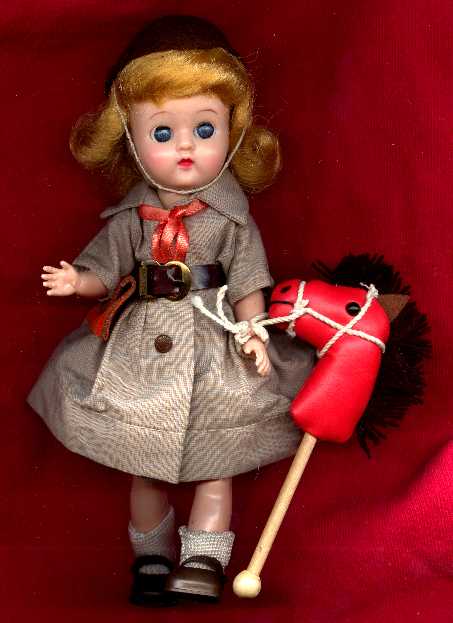 Another Ginger Brownie in tagged Cosmopolitan Brownie uniform. This dress has a fuller cut so the dress appears more billowy than A-lined. Also the brown shade of dress appears lighter than the Terri Lee Ginger version. Bloomers are brown and cotton unlike the white panties used on the Terri lee version of the doll. Hat has no insignia. I added a vintage belt, neck tie, bag, and stick horse.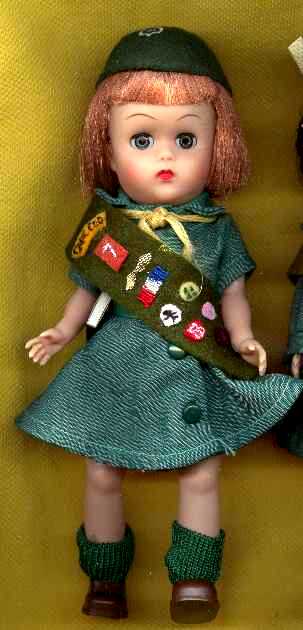 This Ginger type is Uneeda Janie and she is dressed originally in her short sleeved Scout uniform. I have her original box depicting her an official scout! She has a hard plastic body and vinyl head. Green shown in photo is really not the correct shade . It is more of a true scout green. Hat has the painted original insignia emblem. Minty and wonderful!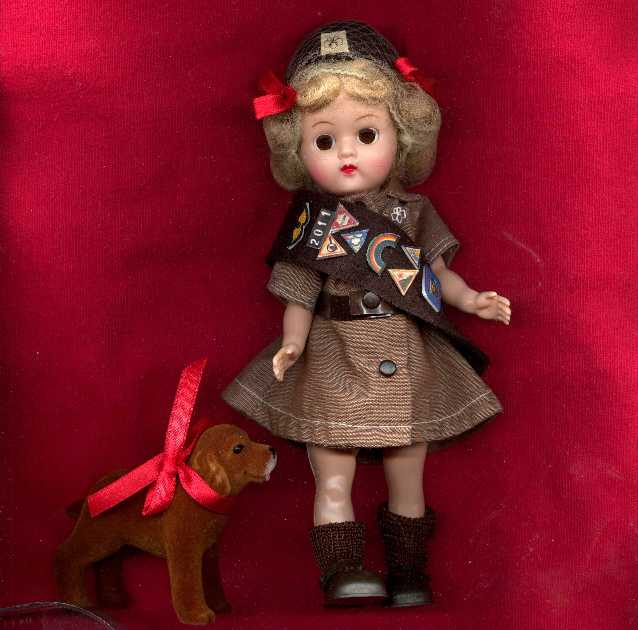 My newest tagged Terri Lee Ginger Brownie! I made the sash with Ginny Linda's badges!! Note the brownie circular insignia added to her crispy dress. She is great! Bows replaced with vintage ribbon. Thanks for the ribbon, Dale! Thanks, Lynn for the doll!
Click 2 More Scout Pages:
Muffie and Ginger Page 2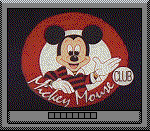 Click to see more Gingers
Gay Nineties West,
Painted lash Ginger dolls Page 3

Click to return to Home Page