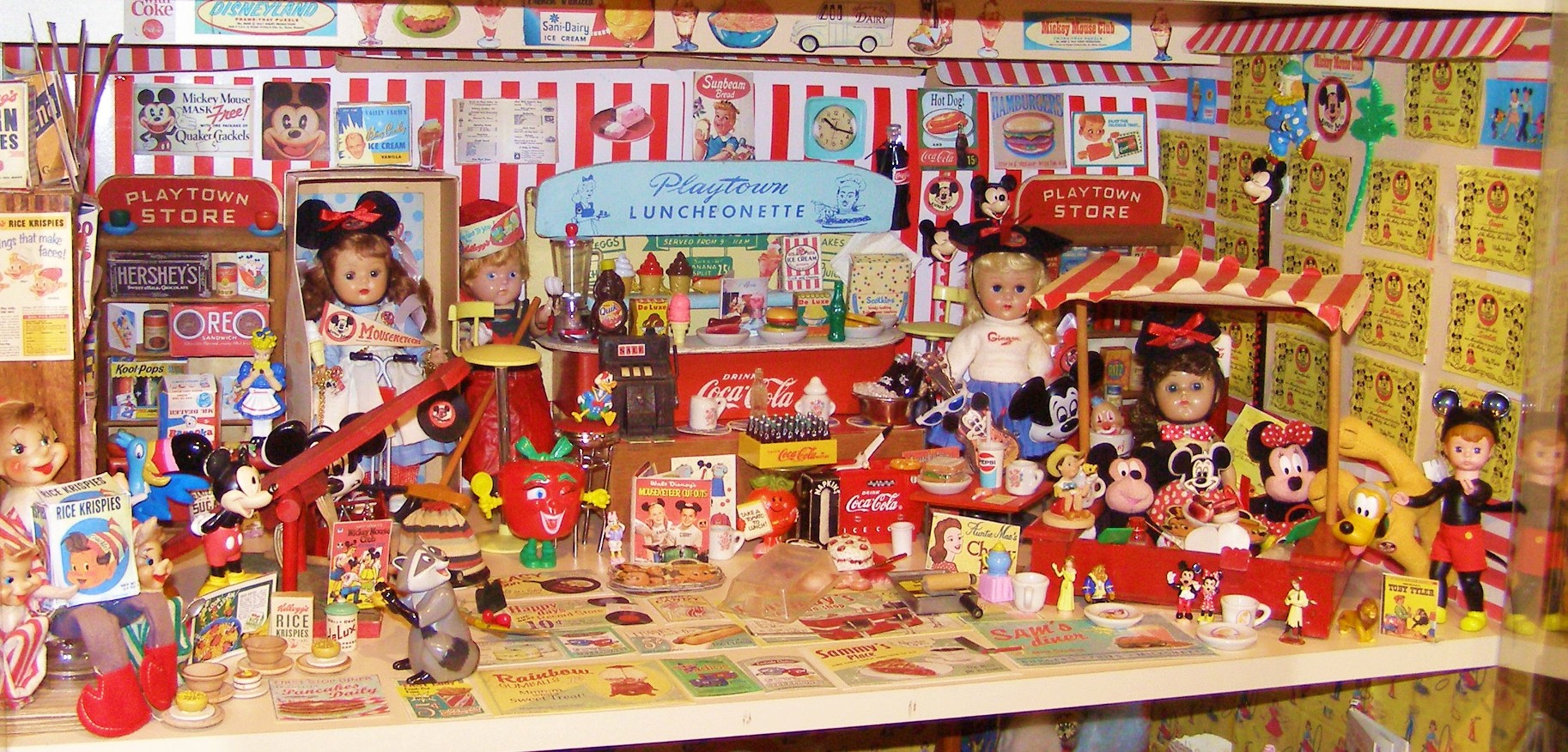 Welcome to Playtown!
(Please scroll across the photo...)
by Carolyn Johnson
You are about to see how much fun it is to shop, play, and eat,
with vintage Ginny and her mouseketeer friends.
These darling wooden stores shown above were made
in the 1940's-1950's by Playtown Products Co., Inc., New York .
The red see-saw and sand box were made from 1953-1958
by Richwood toys for an eight inch Sandra Sue doll.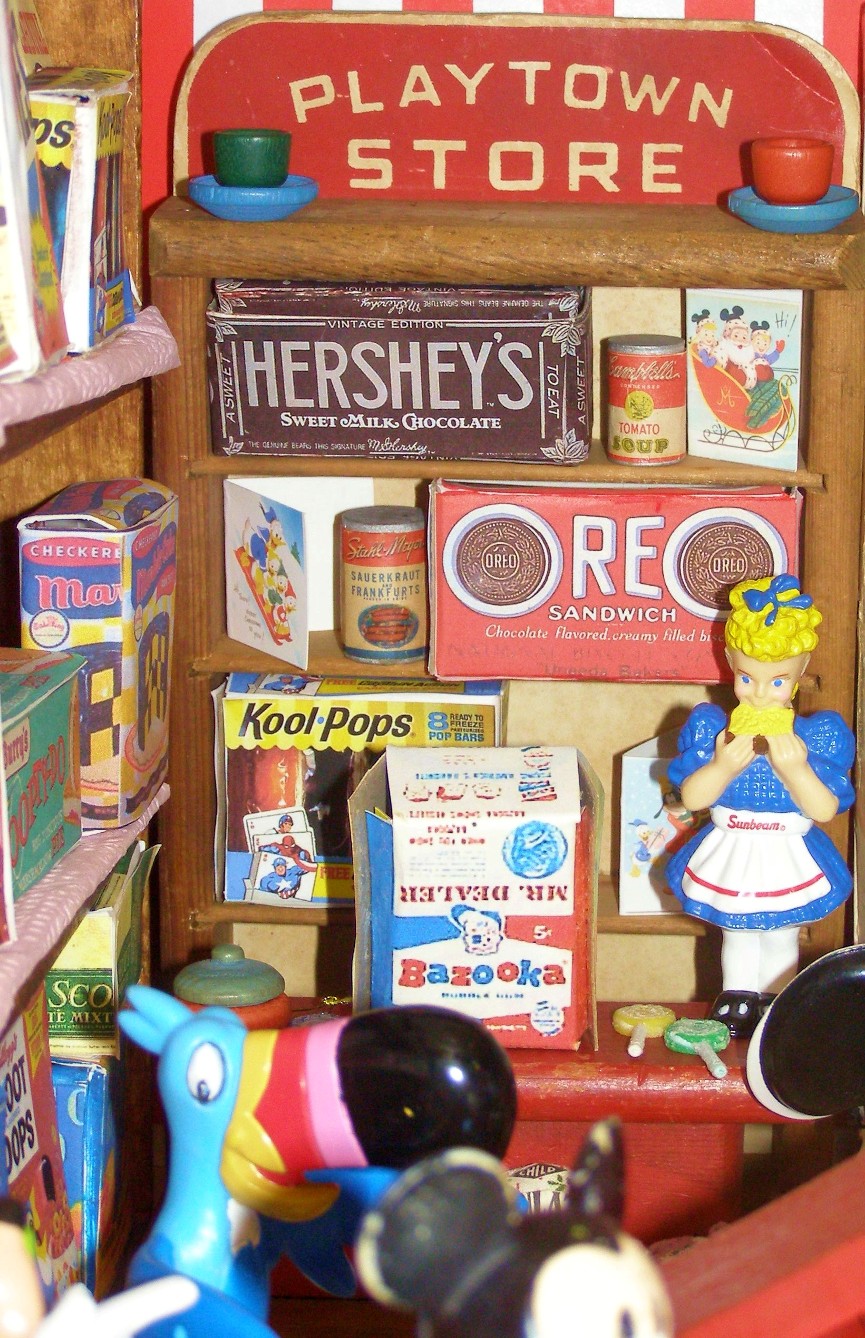 The Playtown Store above displays my own food boxes,
Bazooka display, and Sunbeam Girl magnet.
The wooden dishes, covered bowl, Campbell Soup and Sauerkraut cans
are Playtown originals.
(Who could forget that Froot Loop's parrot?)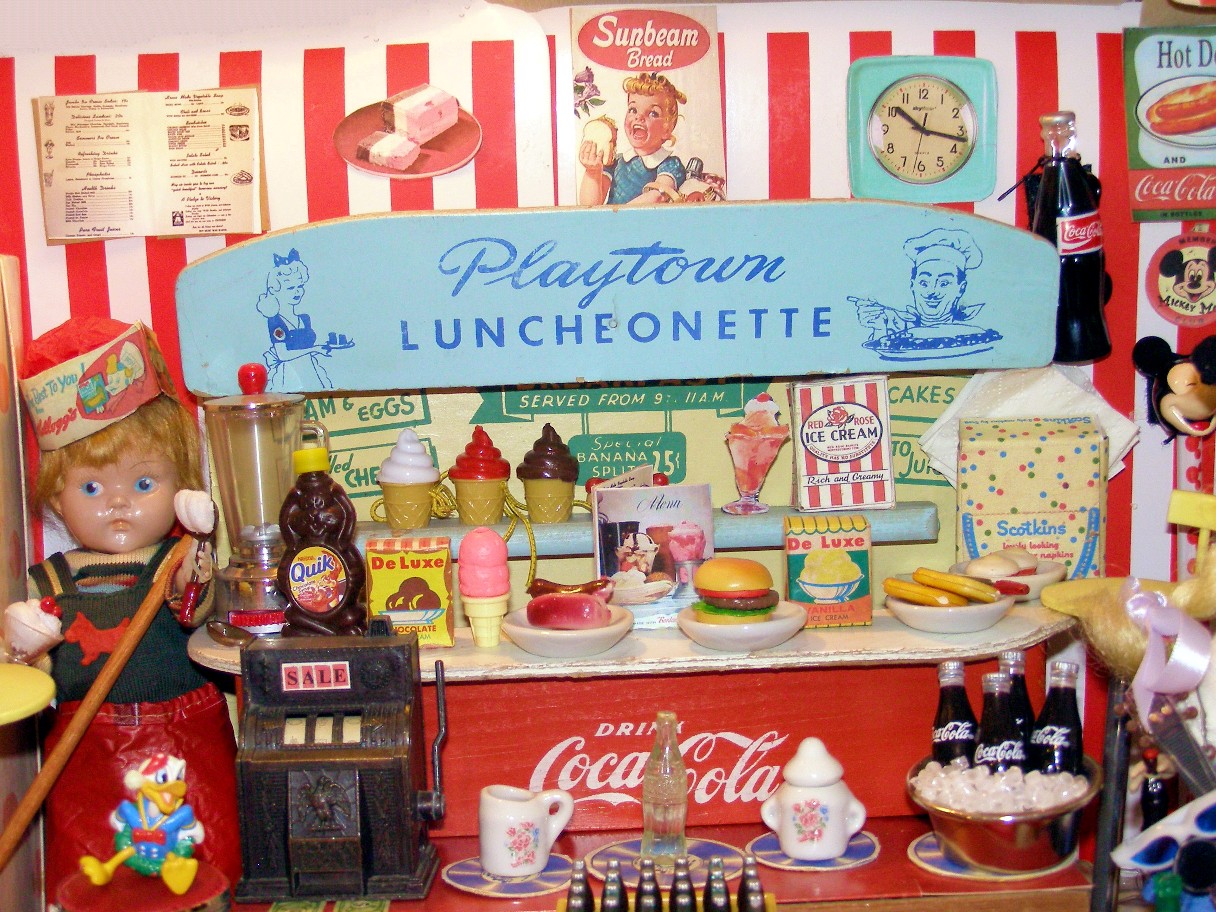 Above is my painted eye hard plastic Vogue Ginny boy
wearing the earlier 1947 Jerry outfit.
He has temporarily removed his beanie and hoe
as it is now time for his diner shift.
(Note my own version of Jerry's Kellogg's soda jerk hat.)
The wooden diner is Playtown's Coca Cola Luncheonette.
These stores above and others made by Playtown
generally came with a few pieces of plaster food
and some assorted wooden dishes, cans, or bottles.
I own a few different types of toy stores produced by Playtown.
To date I have documented these additional stores: General Store,
Meat Market, Grocery Store,
Coca Cola hot dog and hamburger stand,
Bakery, and Super Market.