Page 2)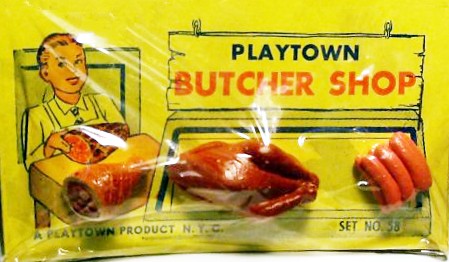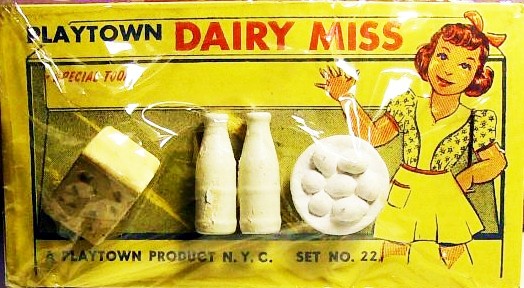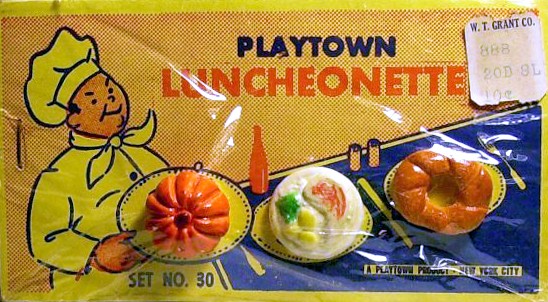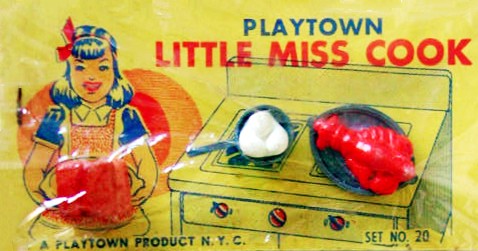 Playtown store miniatures on paper cards could be purchased individually.
These cards were sold around 1949
and the price for each set was about ten cents.
The Little Miss Cook set above included metal dishes
believed to be made by Adept Casting Inc., Freeport , NY .
Earlier in 1938 Playtown issued a board game for children
called "Playtown Banker"
which included both toy coins and play cash.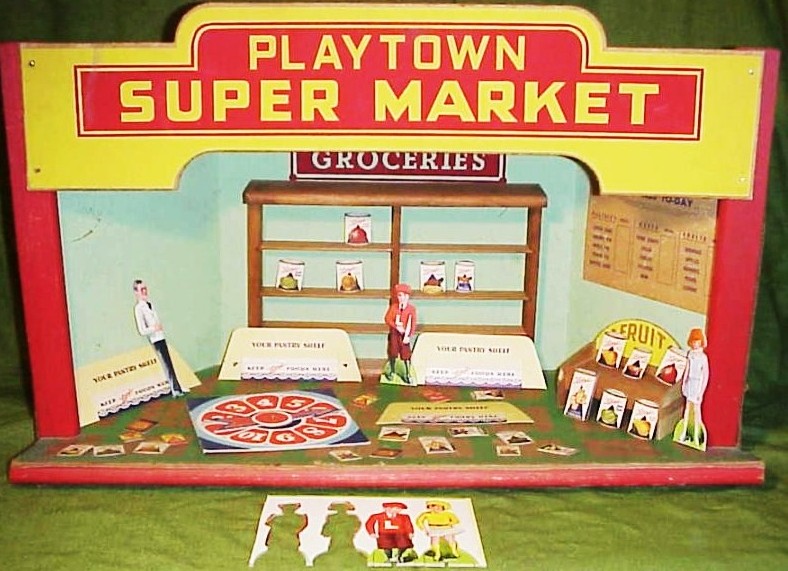 Large Playtown Super Market above measures 23" wide by 10" deep and 15" tall!