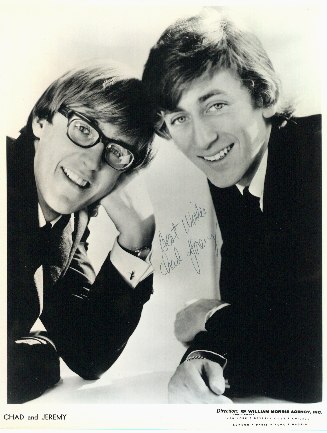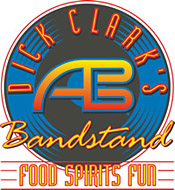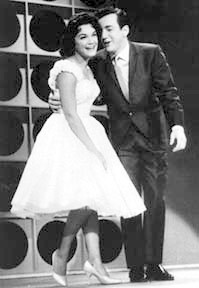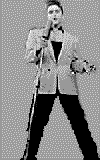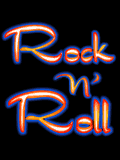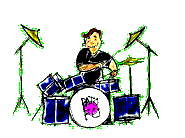 Ginny and Sparky welcome you to
American Bandstand!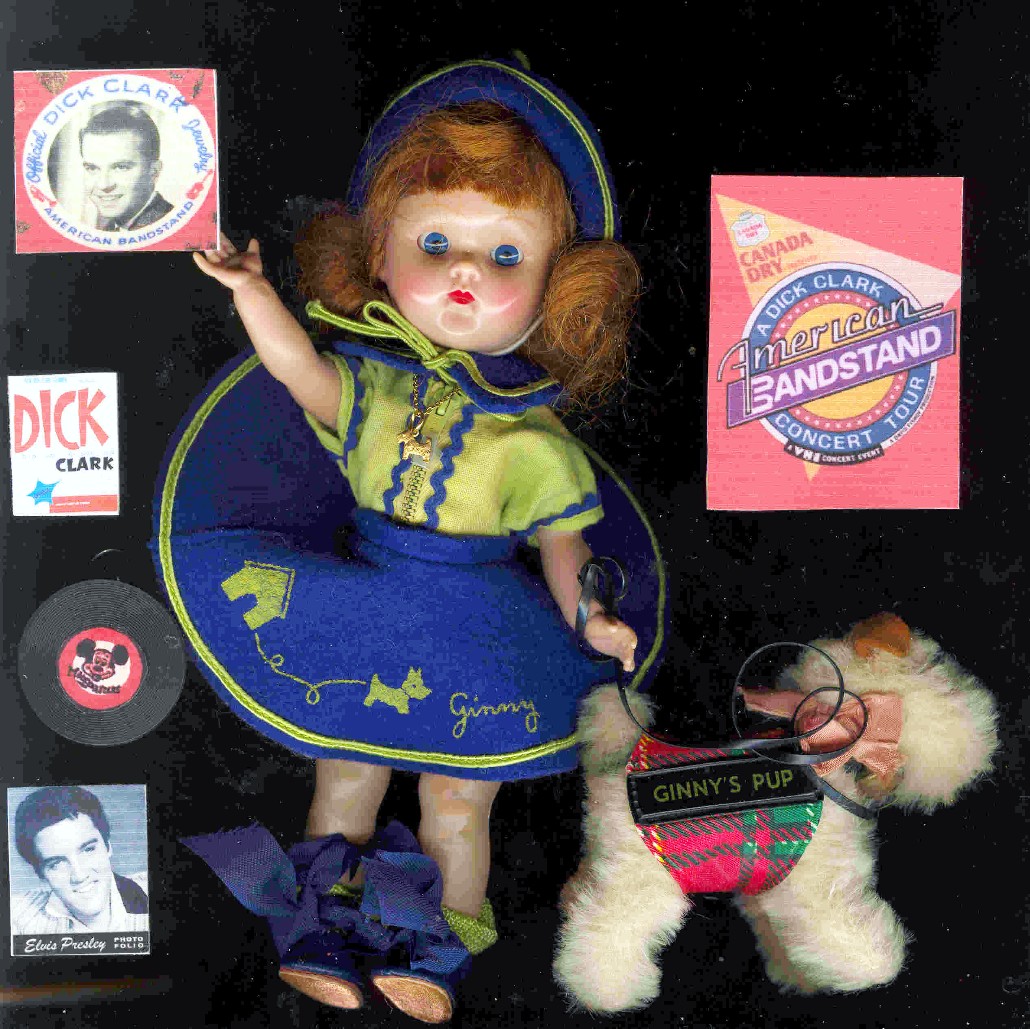 .. Sparky!






This 1954 Ginny is all decked out in Vogue Whiz Kid number 71.
She is original from head to toe. Leatherette blue shoes
( I did replace the ties with vintage material).
She has her chartreuse socks and best friend Vogue Sparky.
I made the Sparky necklace.
Both the doll and Sparky were previously
part of Sue Perry's collection! Mine now! I am thrilled.
Ginny is on her way to Bandstand! So come along!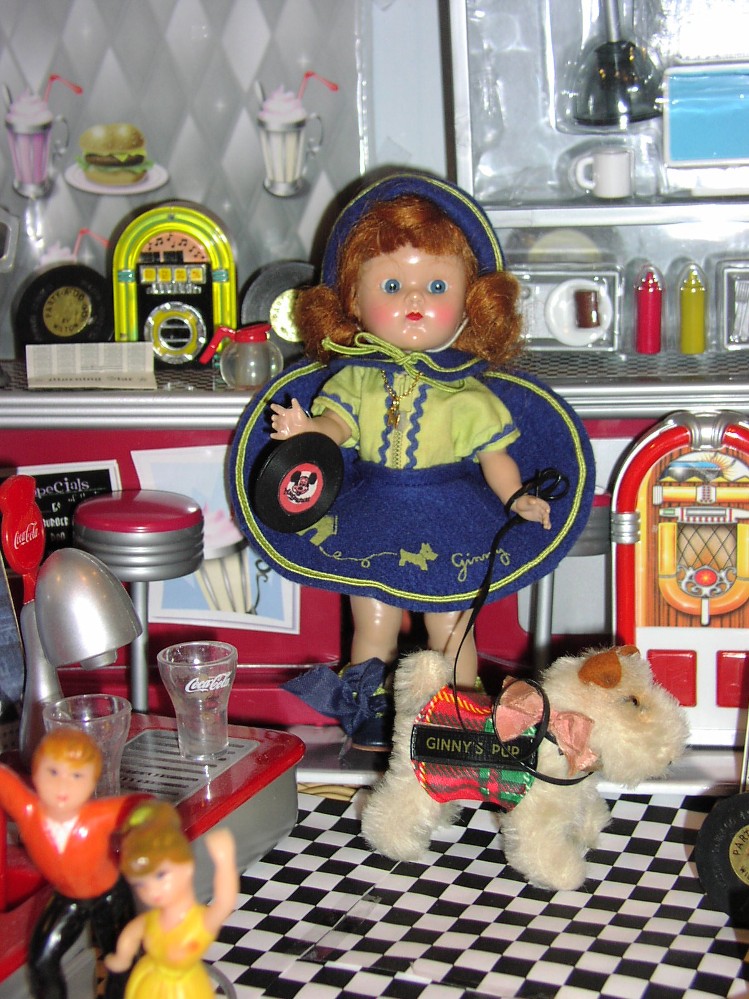 Things are hoppin' here at Bandstand!
See who is Dick Clark's solid gold singer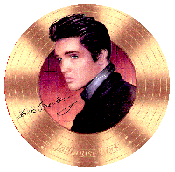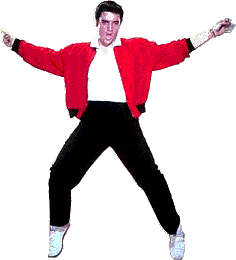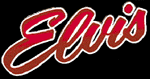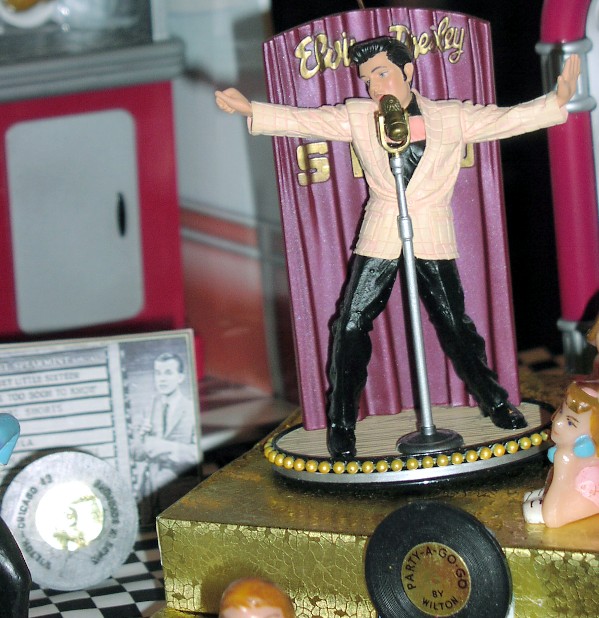 Dick will be moving Elvis's hit to number one on the chart ( left)
When you literally press Elvis he plays "All Shook Up"!
His adoring fans are at his feet! Get out on that dance floor!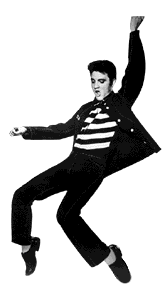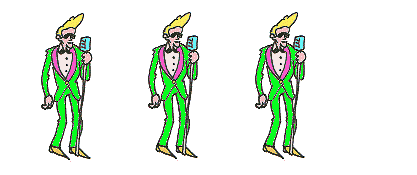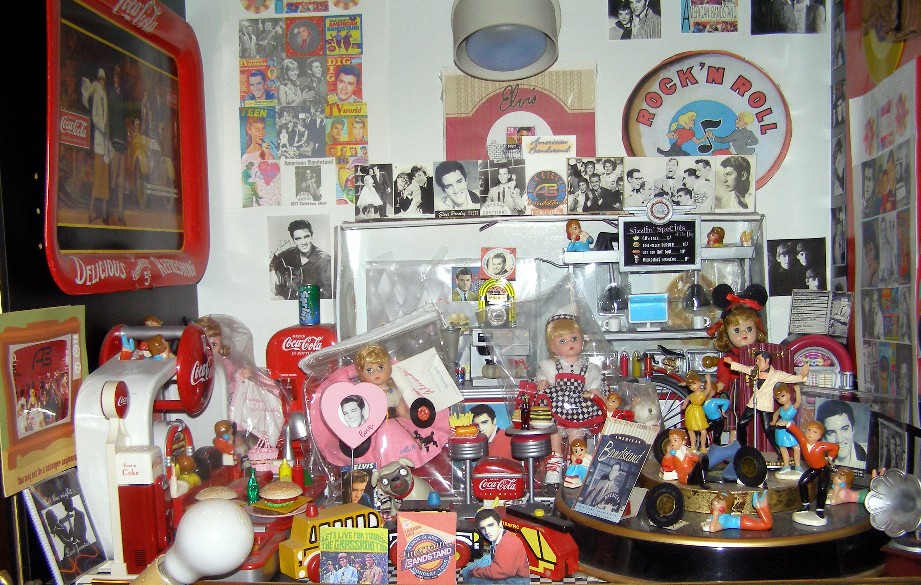 See the dancers above and below that Wendy and Ginger
love to watch on stage!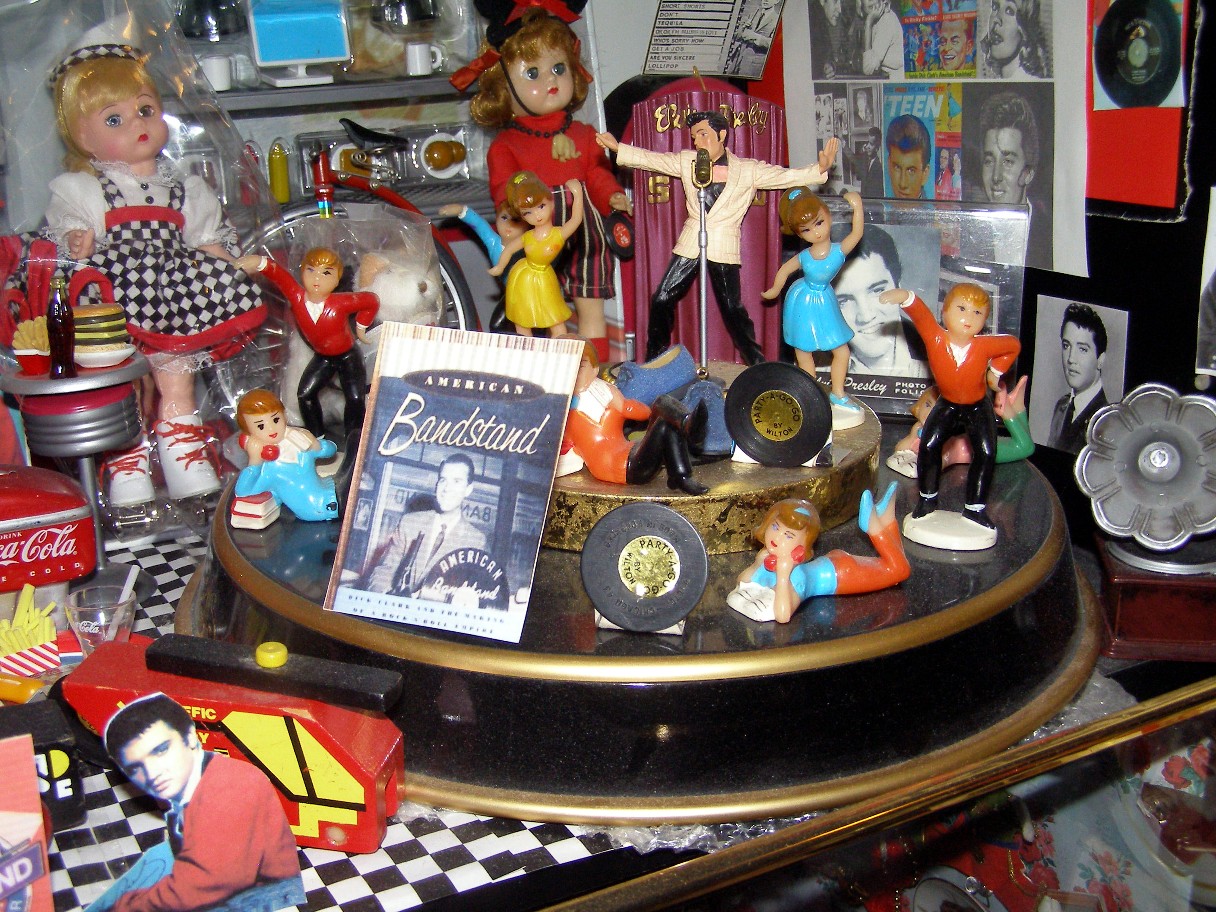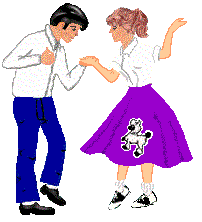 Place your order with Wendy who will skate around
until she finds you!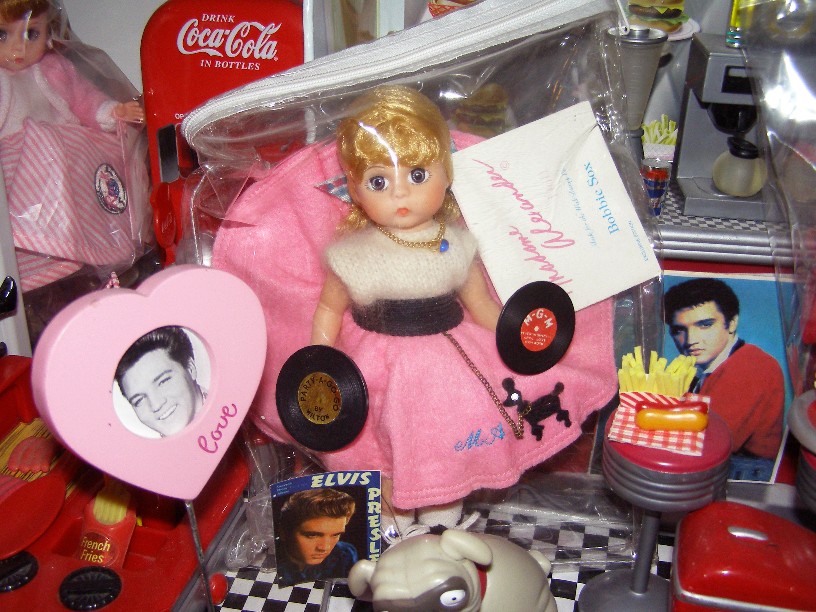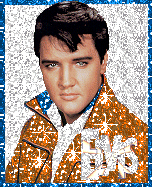 Madame Alexander Wendy Bobby Sox doll
poses by her hero in the heart frame.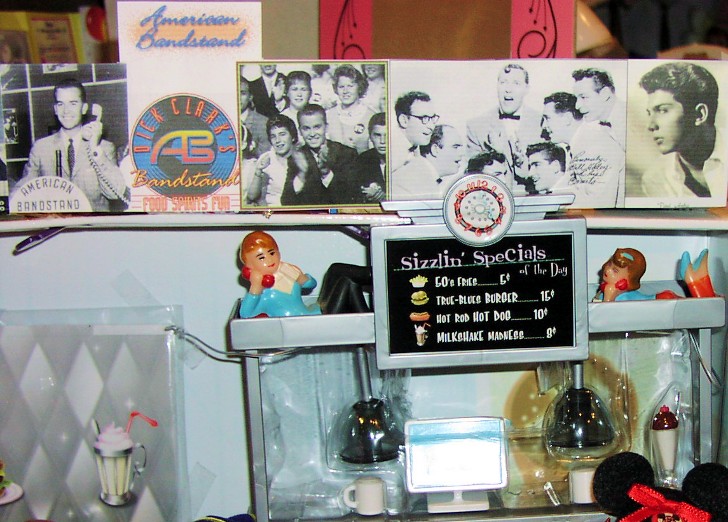 If you are thirsty check out the specials and
frappes at the Bandstand snack bar!

(The snack bar was originally made for Bratz dolls)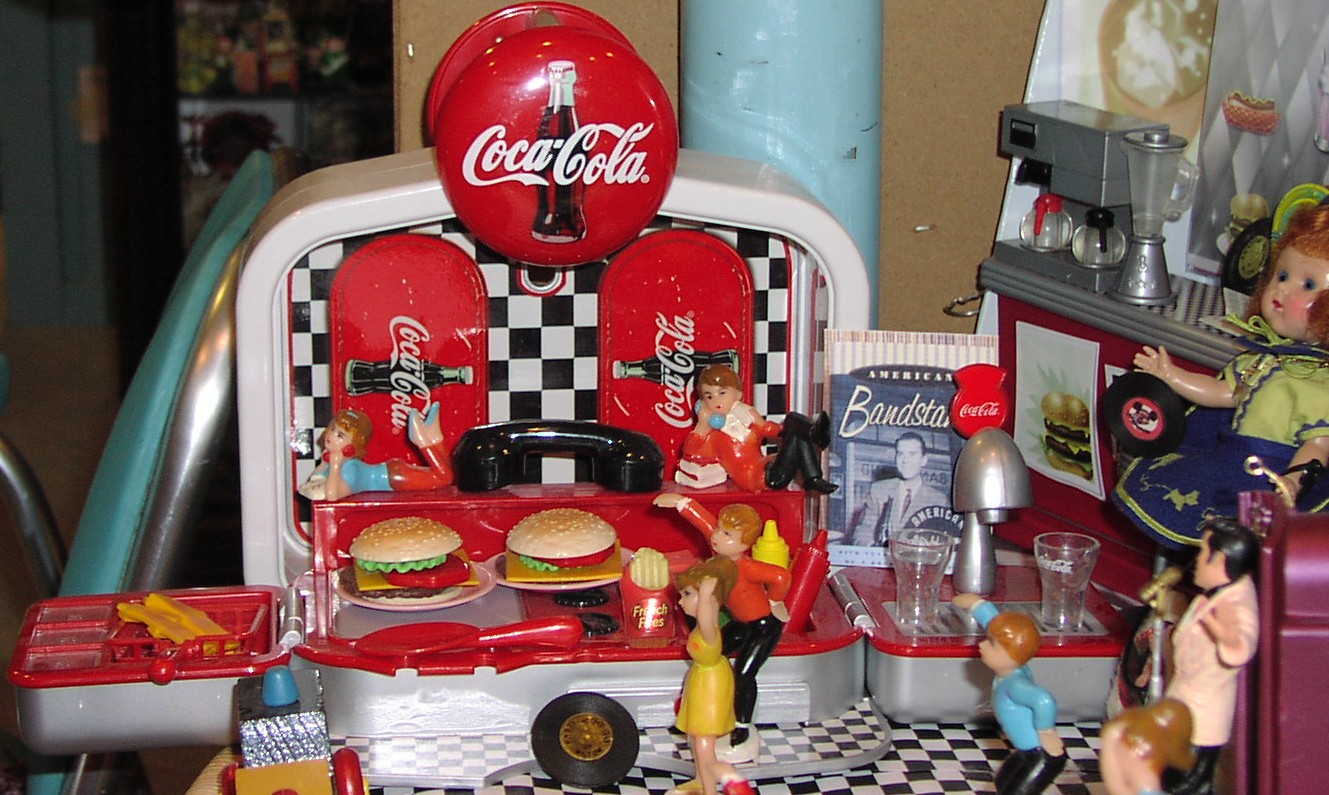 But if want giant burgers you will have to phone ahead to
Bandstand Burger Palace with your order!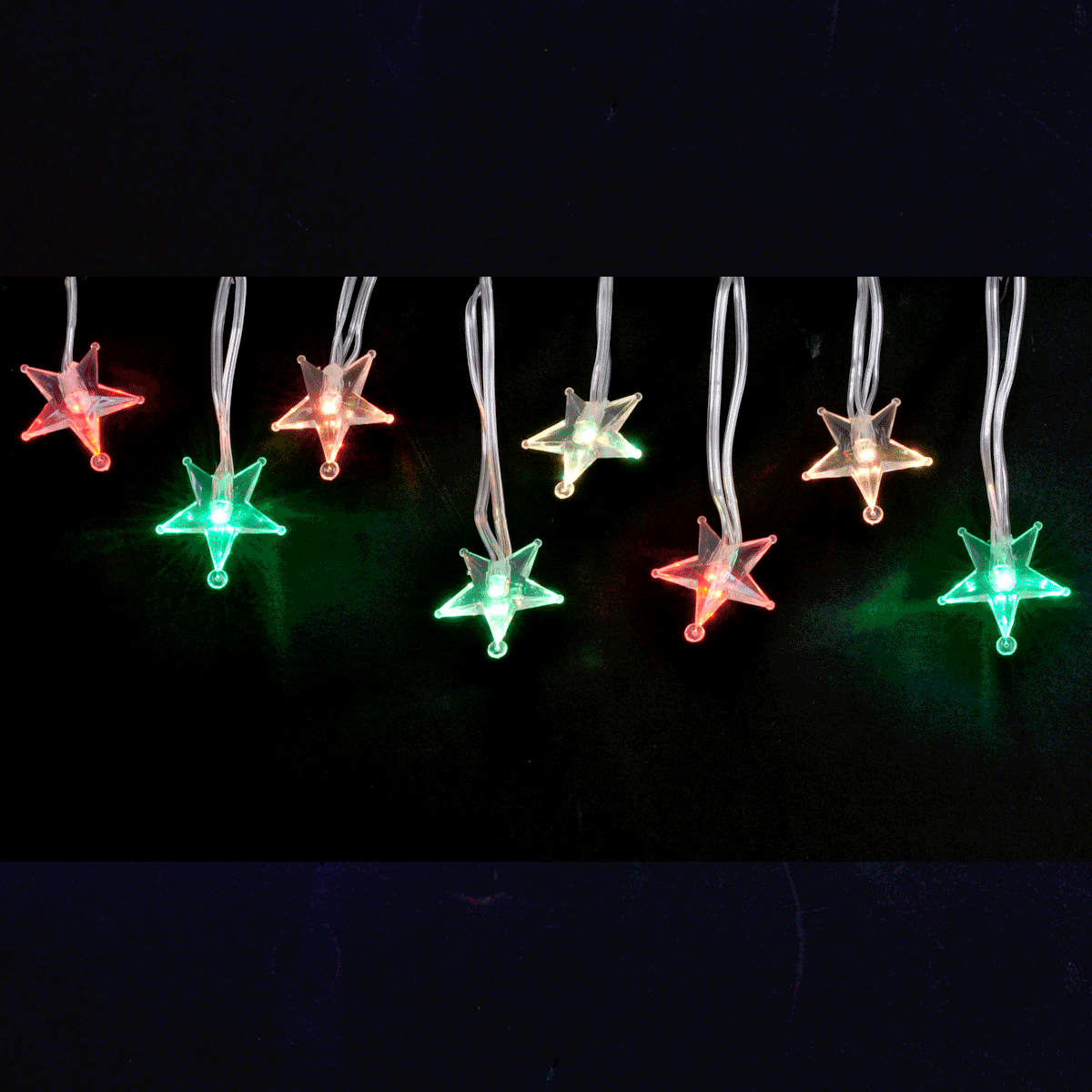 If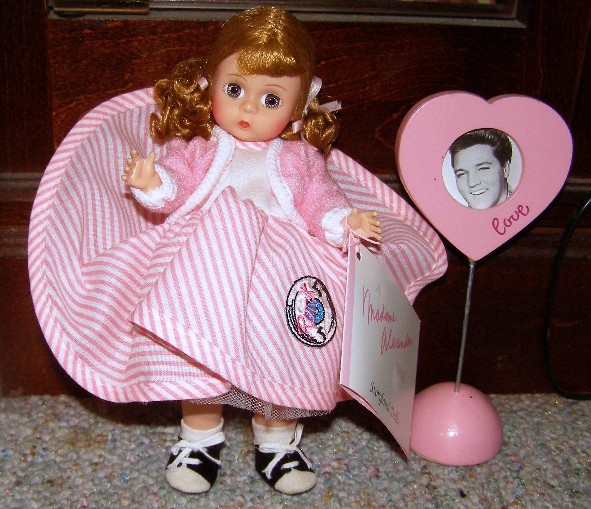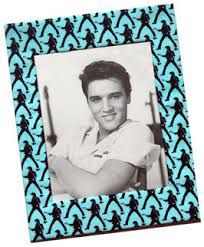 Another Wendy awaiting an autograph
from her favorite heart throb!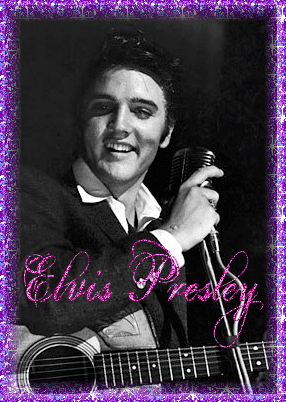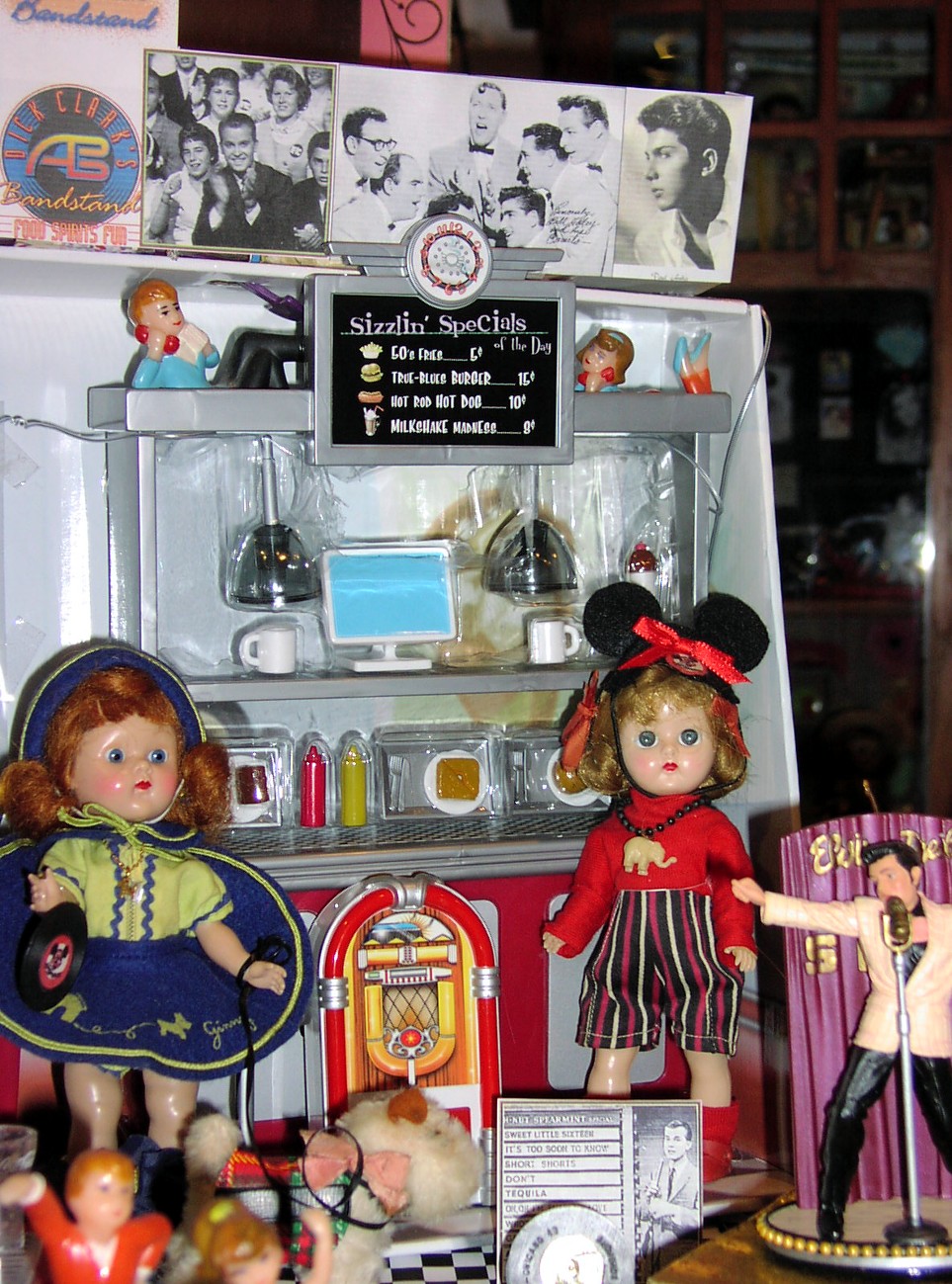 Why aren't you dancing? The small juke box above actually plays!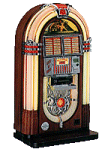 Hope you enjoyed the show! The fans certainly loved it!
They voted Elvis number #1 on their hit list!!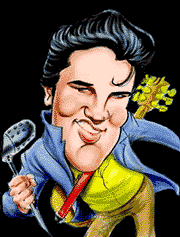 American Bandstand Page Rock On!!
Jill takes you to another Elvis Tribute
with her Vogue bedroom doll furniture : 1 2 3
Three Jill dolls by Vogue: 4

Click to return to my Home Page
Carolyn@cataumet.net
Click to return to my home page!
Click to email me!