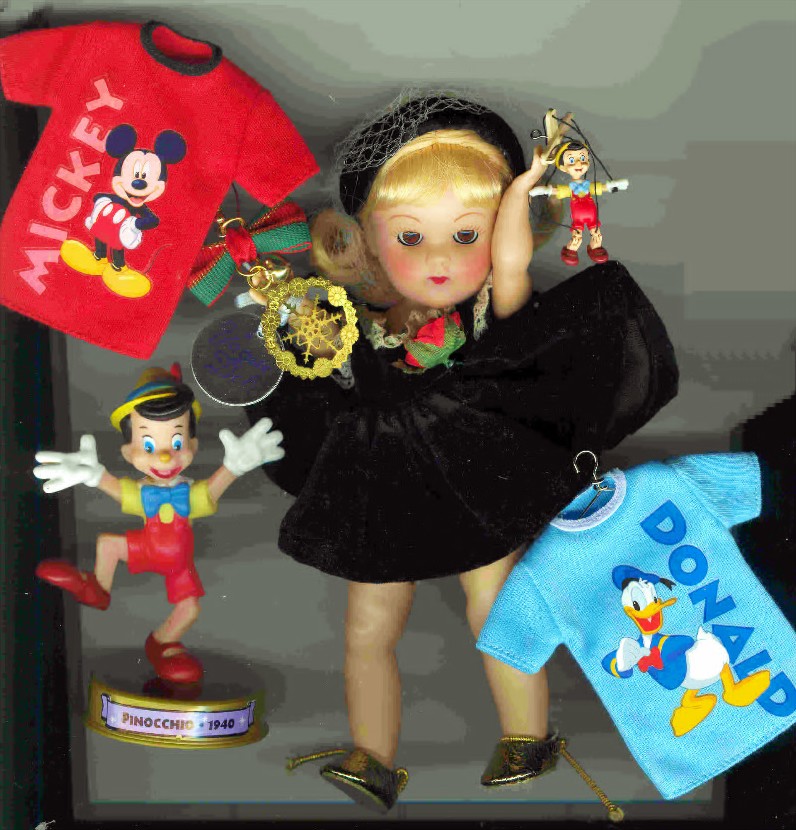 My Ginny repro is the first customer at
the Mickey Mouse Cafe!

(She wears a vintage bent knee walker
velvet dress with panties.
Gold slip on's added.)
Parking is limited at the Cafe.
Only one Mickey Mouse trike at a time!
Step right in and feast your eyes
on a buffet full of sweets and other fine dishes!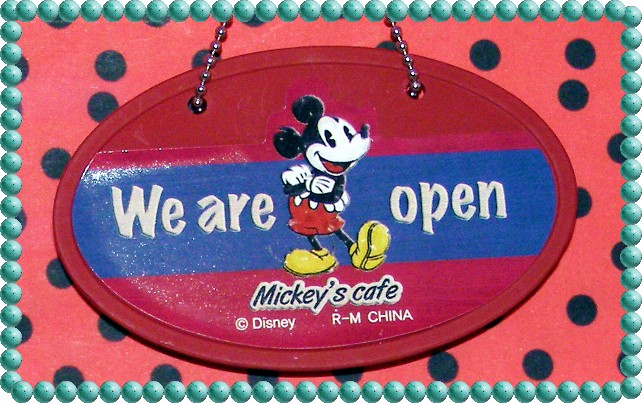 Mickey's Cafe is now open!
Most of the mini items are discontinued
pieces by Re-ment
There are so many added pieces
to this complete original cafe
The radio is quite rare
and I added lots of cakes from other sets
Ginny and Ginger mouseketeer welcome you!
If you are hungry for breakfast or lunch,
please scroll across...and check below for the close-ups!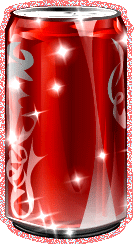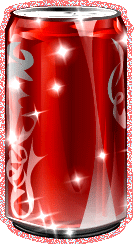 Breakfast (served 6-9 AM)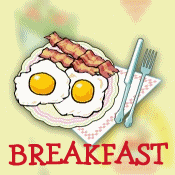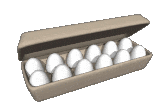 6-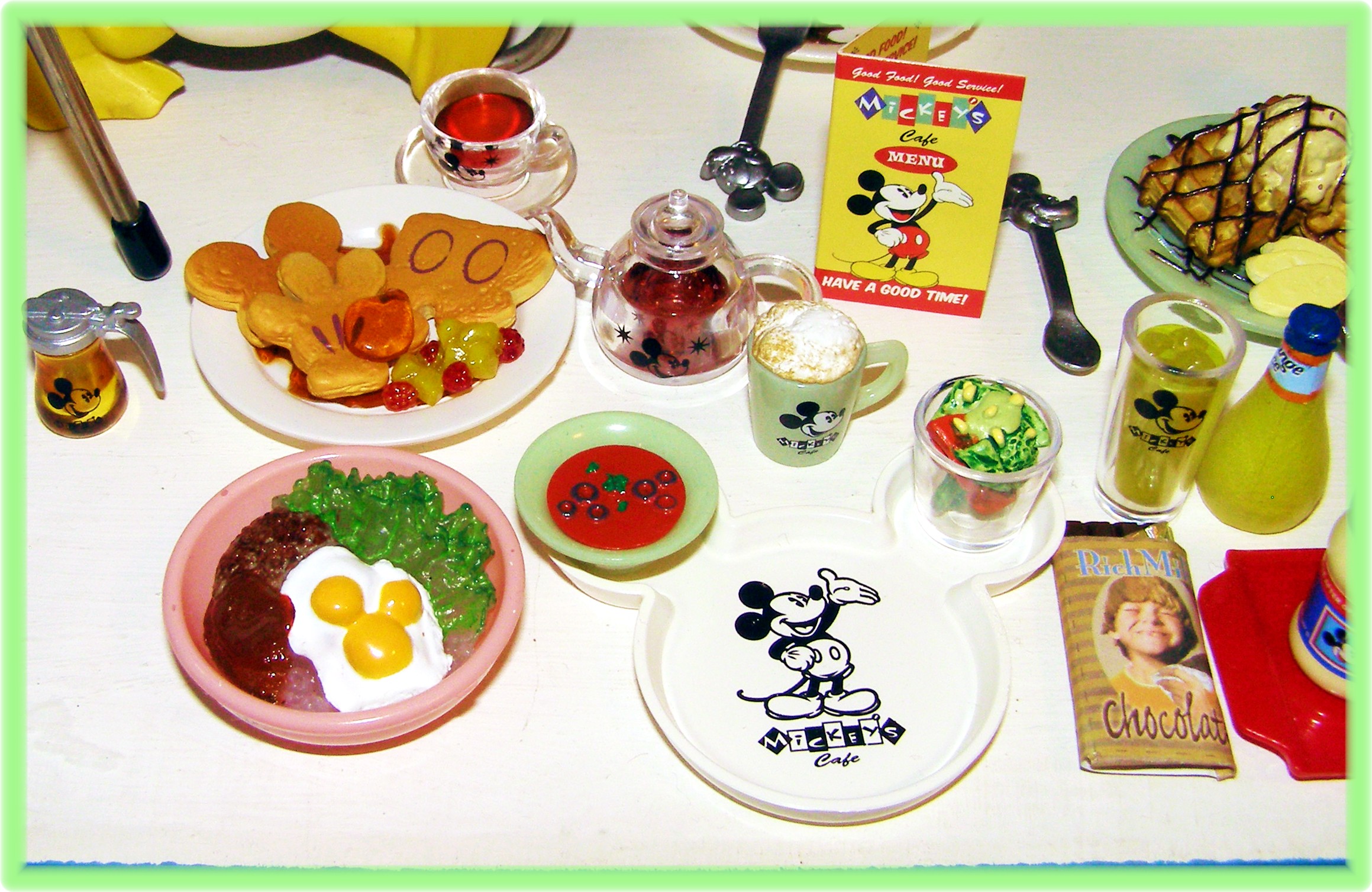 Pancakes , eggs, and sides served Mickey style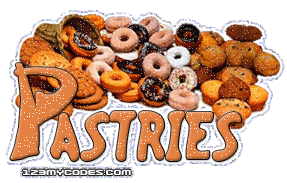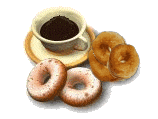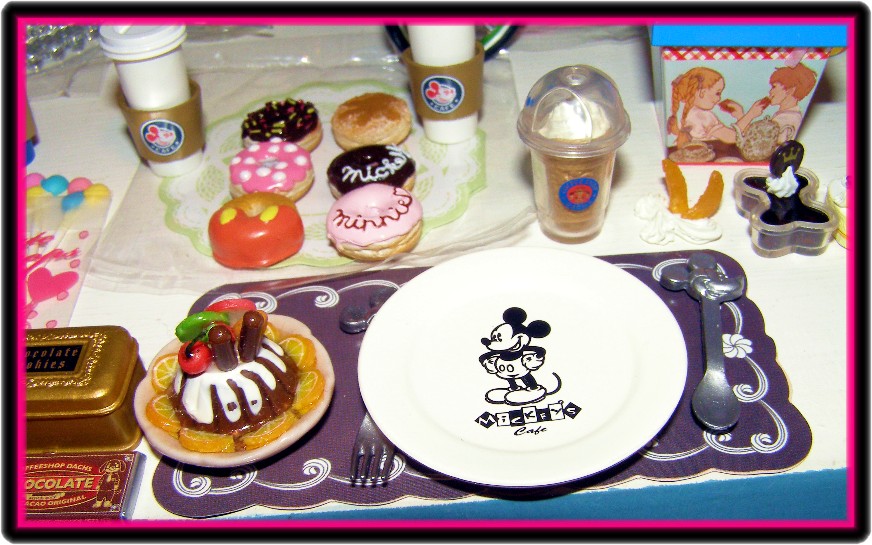 Mickey and Minnie doughnuts are our specialty!
Lunch served 11 AM-2 PM
Lunch

S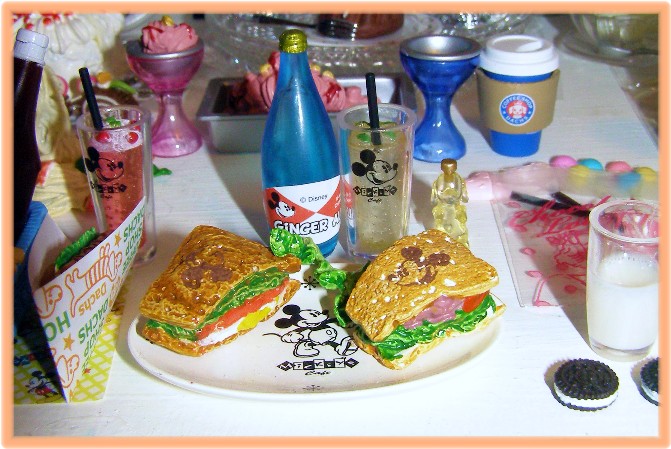 The Mickey Sandwich on whole wheat
Condiments Mickey style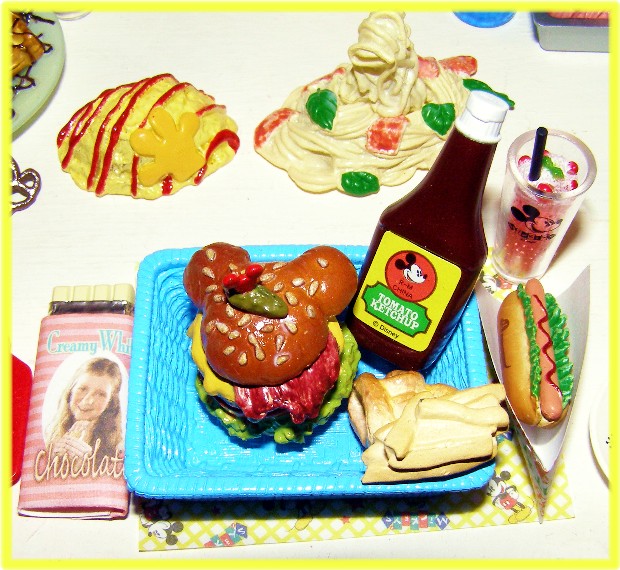 The Mickey burger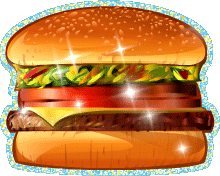 or loaded hot dog!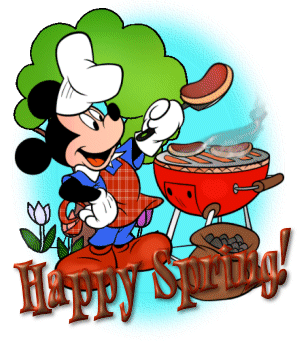 Lunch is officially over
but we serve sweets until midnight!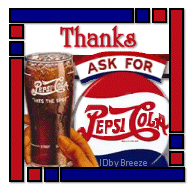 Mickey Cafe Page 1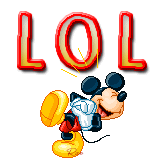 Click Mickey
to see sweet treats...
Cafe close-ups Page 2
(All Mickey Cafe pages 1,2,3,4)

Click to go back to my
Home page
Carolyn@cataumet.net