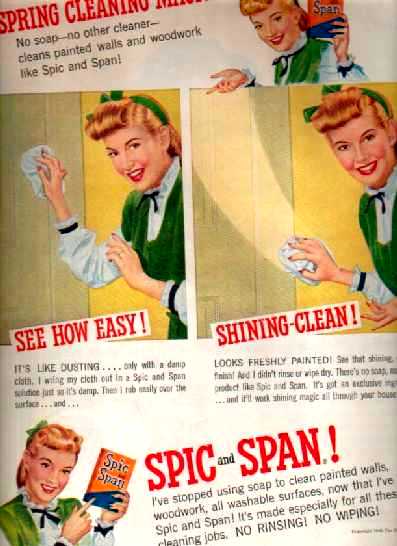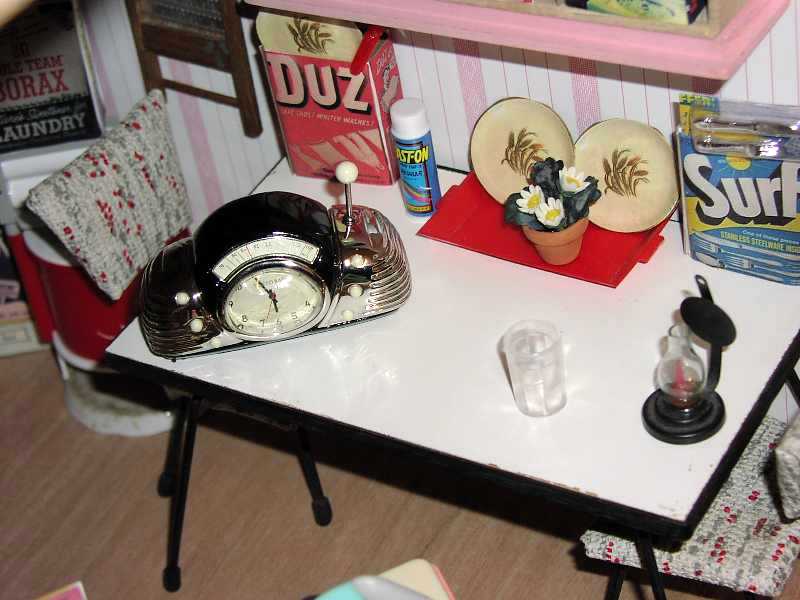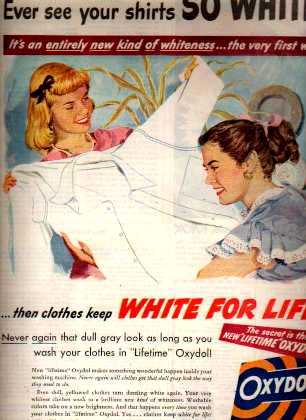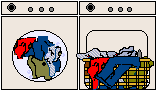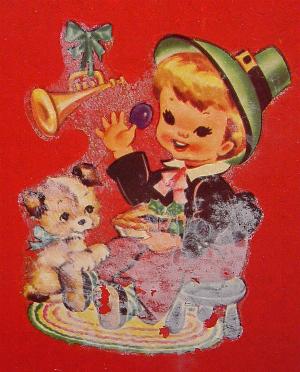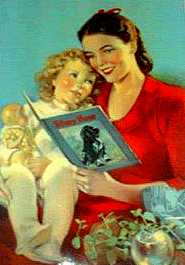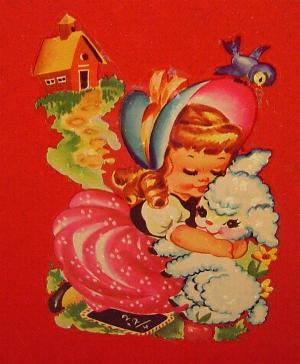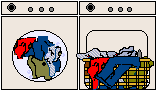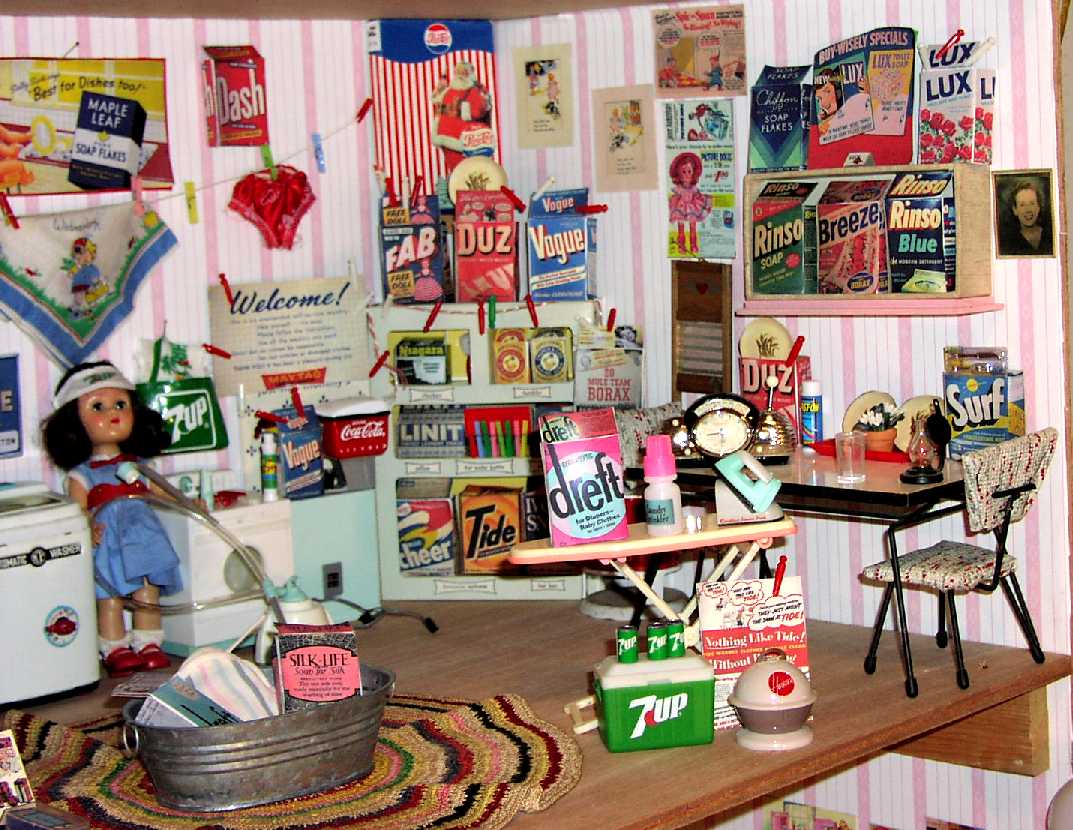 Right view with Ginny looking a lot like Mary Tyler Moore!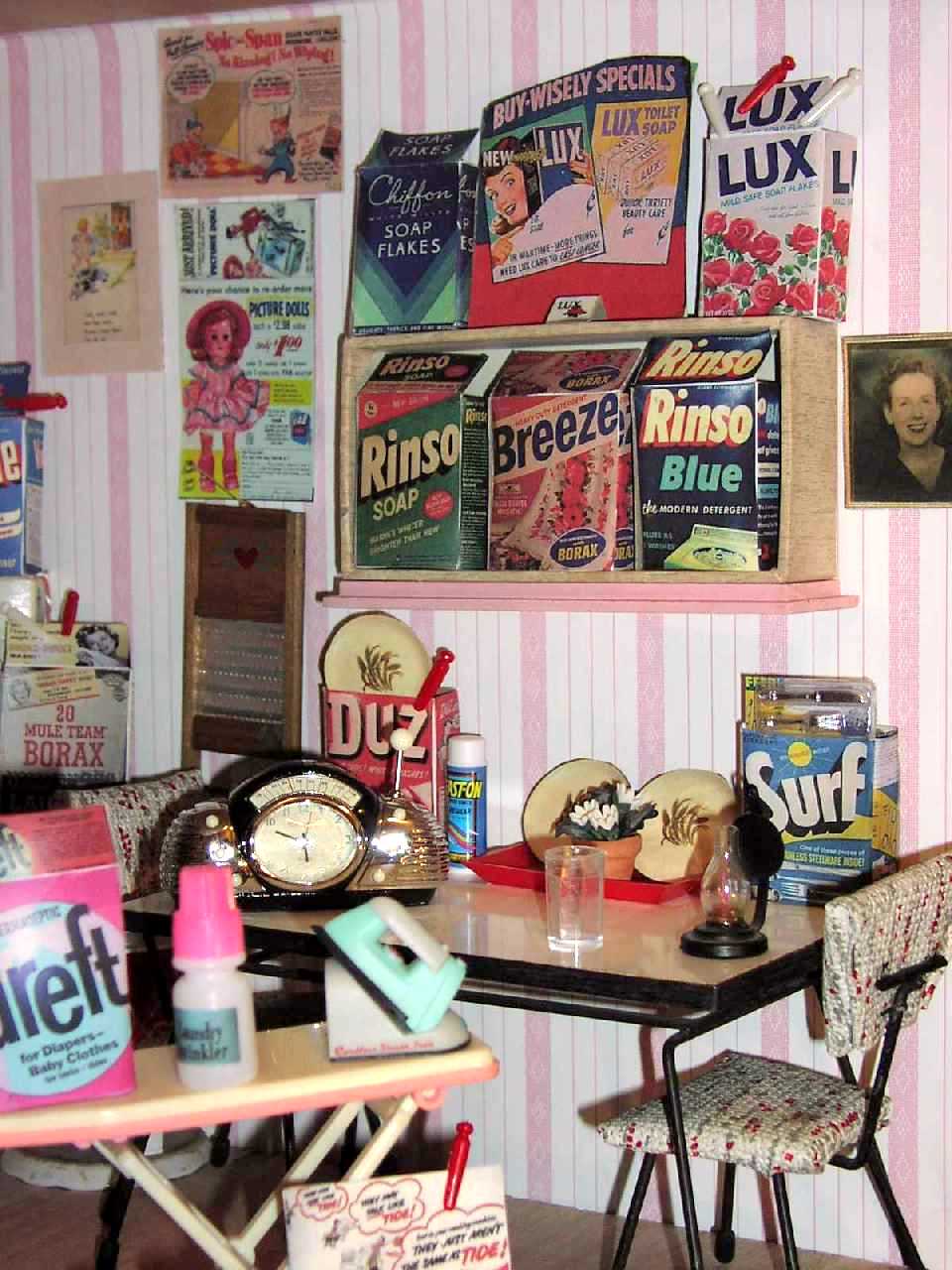 Above, Duz plate!
Surf silverware!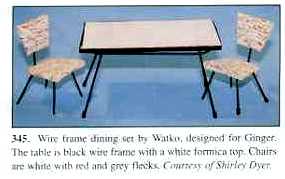 50's table set is Watko!
The heavy chrome "radio" is really a clock.
The Mom on the wall was my mother, Claire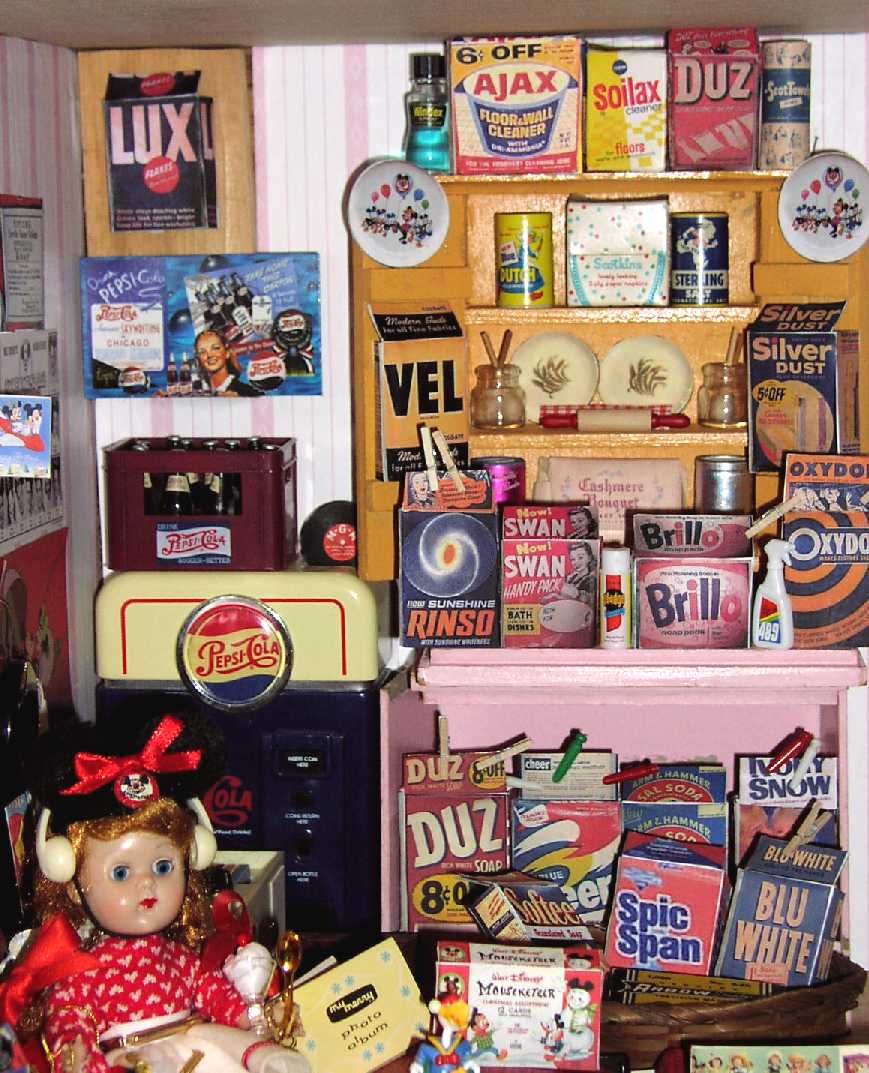 Growing up, our cellar was half laundry room

and half recreation room!
I felt Ginny should have similar quarters!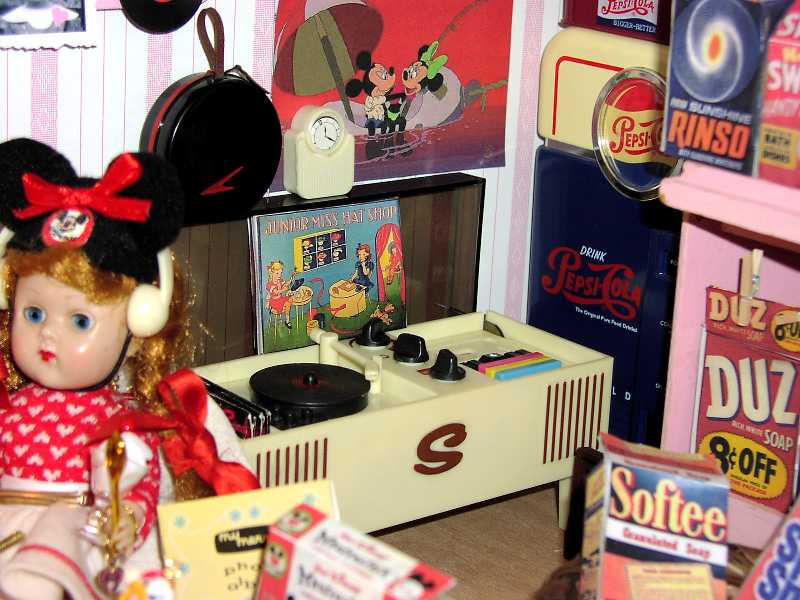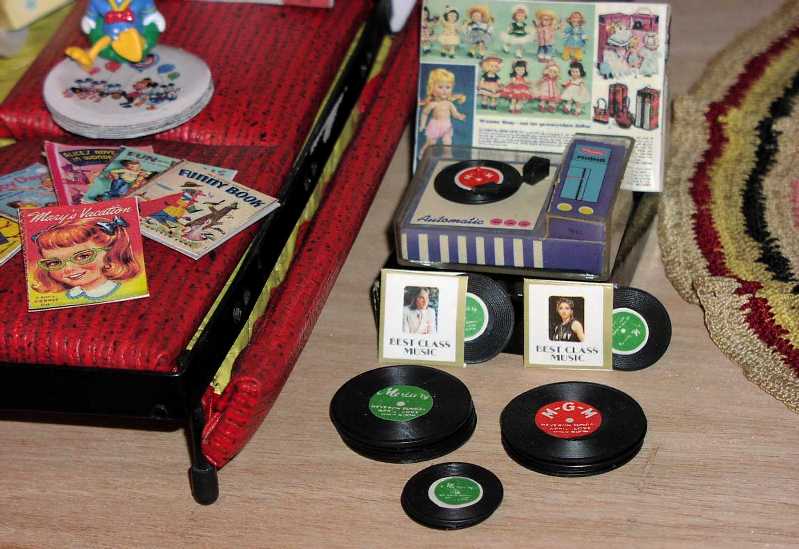 My Merry radio record player from my doll friend Dee!
I added the records!
Ad on player shows Ginny in '54.
The larger Sindy stereo hi fi above is vintage plus cassettes!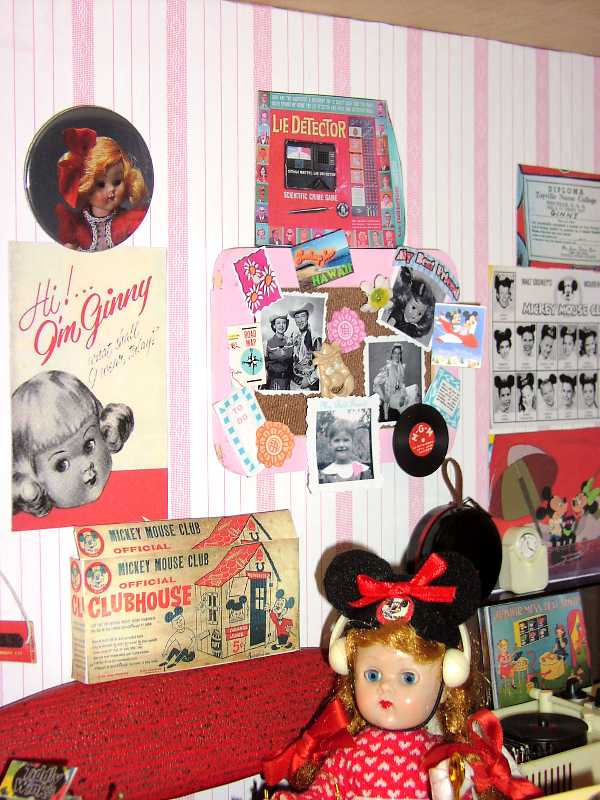 The scrapboard frame is from my doll friend Lynda.
She added my childhood pic!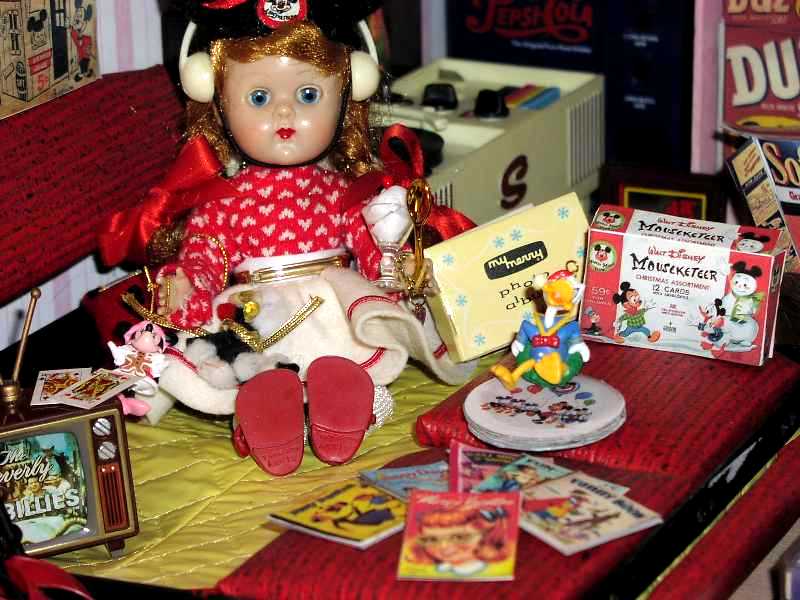 Ginny has her mouseketeer hat, poodle skirt,
sundae, TV, headphones, and photo album!
This fantastic bed is 50's Watko and converts back to a red couch!

I ran out of space so to see more CLOSE-UP pics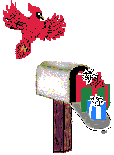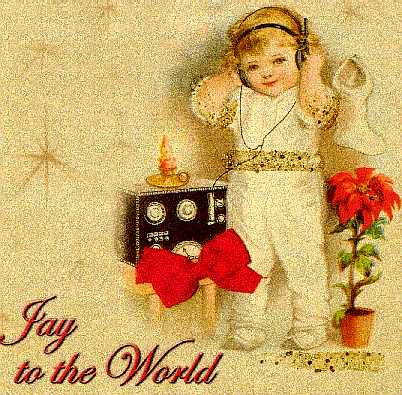 Doll House Page 14 (dedicated to Jay Bonfatti... missing you)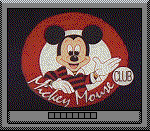 Click to see Ginger (Lisa) and Muffie's
Powder Room Page 15
| | | | | | | | | |
| --- | --- | --- | --- | --- | --- | --- | --- | --- |
| Dollhouse Page 1: House, Juke box,Lucy TV | Page 2 Gymset | Page 3 Ginny Goes shopping, pink set | Page 4 Annette wardrobe | Page 5 Lemonade, green tin set | Page 6 Muffie ,Ginny School | Page 7 Disney display | Page 8 Break Beauty Parlor | Page 9 Big Band Concerto |
| Page 10 Romper Room | Page 11 Girl Scout Bake Sale | | Page 13 Laundry Page 1 | Page 14 Laundry Page2 | Page 15 Bubble bath | Page 16 Xmas House Tin,Toys | Page 17 Ginny Beach, Boat, Pool | Page 18 Baking Fizzies |
| Page 19 Kitchen Maypo,Krispies | Page 20 Make Believe masks | Page 21 Beatles 60's Dorm | Page 22 Ginny and Carousel | Page 23 Muffie Bonnie Books Keystone set | Page 24 Ginger Ginny Davy Crockett Ding Dong School | Page 25 Mickey Mouse theme, Watko, Halls, Outdoor 50's Play Furniture | Page 26 Ginny , Ginger, Muffie with Ginger's Watko Blue&Red Bedrooms and Bistro set! | Page 27 Ginny and Muffie vanity sets |

Click to return to Home page

Carolyn@cataumet.net