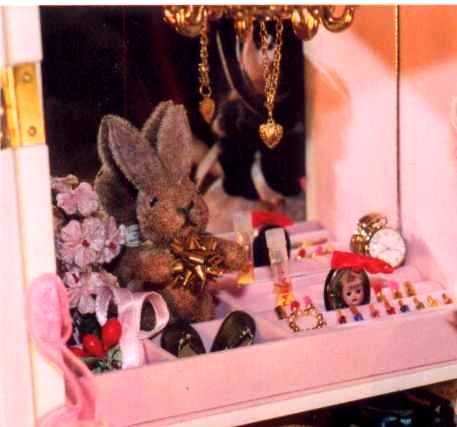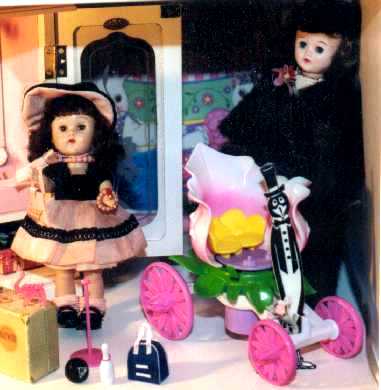 Left side view shows inside Ginny's make-up closet! You can see a heart necklace,pic of friend Muffie, nail polish in several shades, gold clock ,lipsticks, perfumes, bunny, shoes, holly and flowers ! The right view shows Ginny with sister Jill who wears a real fur coat. She advises Ginny on make-up tips and bowling stategy! Ginny's carriage awaits with a penguin footman!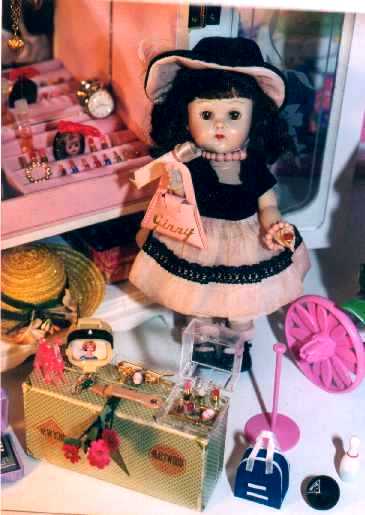 A close-up of the closet accessories! Vintage luggage, hat, lipsticks, pins, nailpolish and a portable vintage TV with antenna, pink plastic elephant! Ginny holds a red lipstick and is a MLW wearing Away We Go #55 from 1955.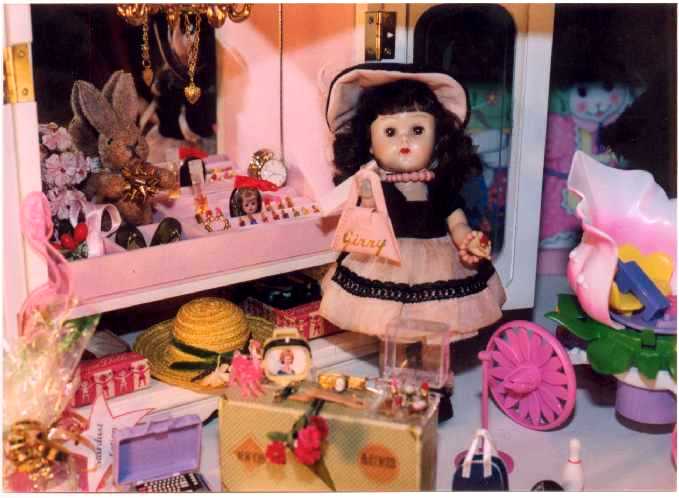 Ginny resembles Annette, I think, getting ready for a date!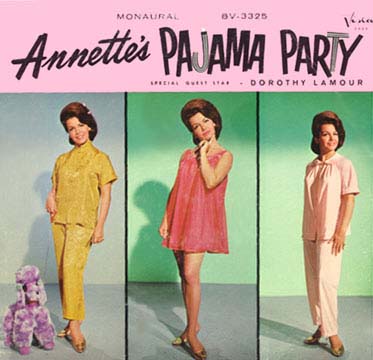 Page 4 Doll House
| | | | | | | | | |
| --- | --- | --- | --- | --- | --- | --- | --- | --- |
| Dollhouse Page 1: House, Juke box,Lucy TV | Page 2 Gymset | Page 3 Ginny Goes shopping, pink set | Page 4 Annette wardrobe | Page 5 Lemonade, green tin set | Page 6 Muffie ,Ginny School | Page 7 Disney display | Page 8 Break Beauty Parlor | Page 9 Big Band Concerto |
| Page 10 Romper Room | Page 11 Girl Scout Bake Sale | | Page 13 Laundry Page 1 | Page 14 Laundry Page2 | Page 15 Bubble bath | Page 16 Xmas House Tin,Toys | Page 17 Ginny Beach, Boat, Pool | Page 18 Baking Fizzies |
| Page 19 Kitchen Maypo,Krispies | Page 20 Make Believe masks | Page 21 Beatles 60's Dorm | Page 22 Ginny and Carousel | Page 23 Muffie Bonnie Books Keystone set | Page 24 Ginger Ginny Davy Crockett Ding Dong School | Page 25 Mickey Mouse theme, Watko, Halls, Outdoor 50's Play Furniture | Page 26 Ginny , Ginger, Muffie with Ginger's Watko Blue&Red Bedrooms and Bistro set! | Page 27 Ginny and Muffie vanity sets |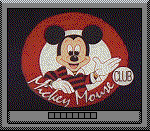 Click and proceed to see the Lemonade stand ,sandbox, and green tin kitchen set Page 5

Click to return to home page

Please click Mickey to send me e-mail