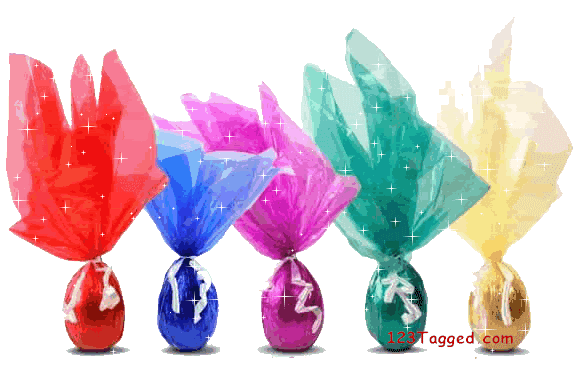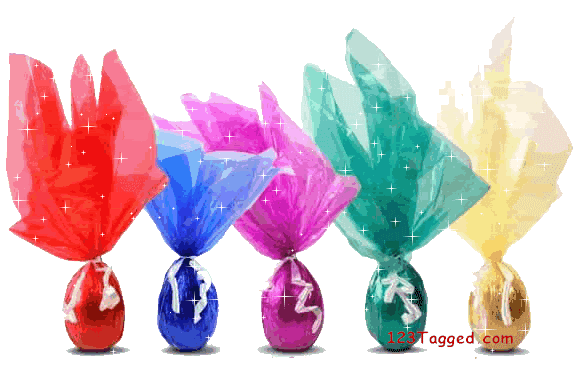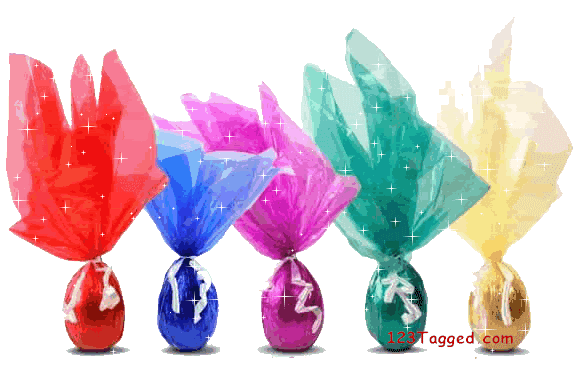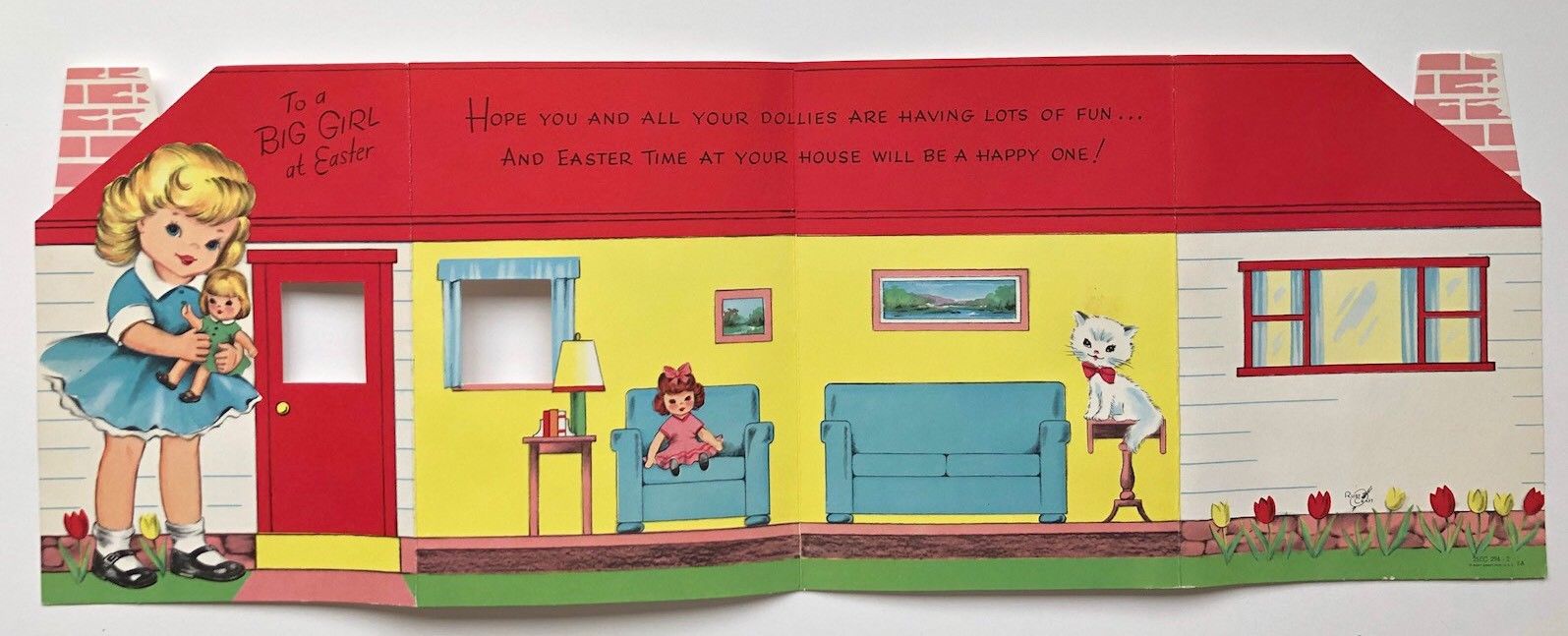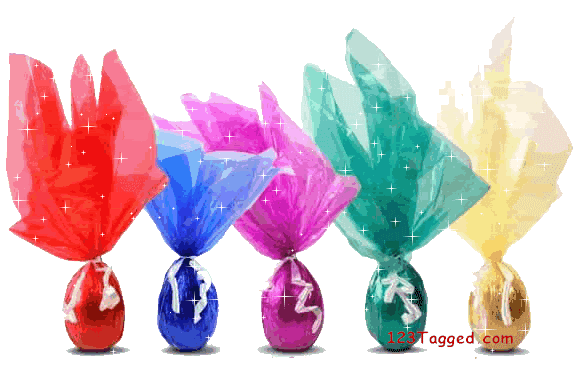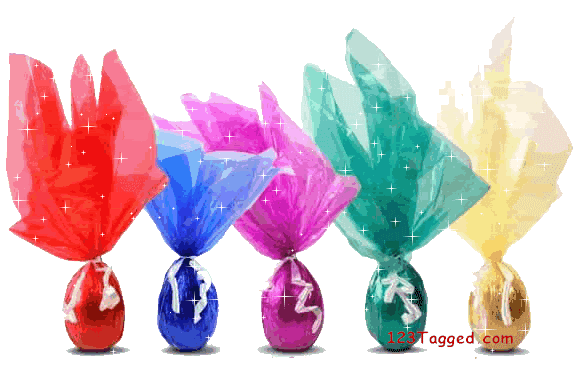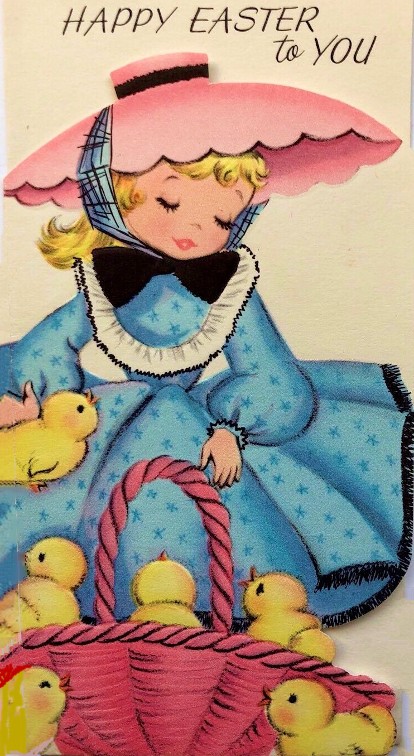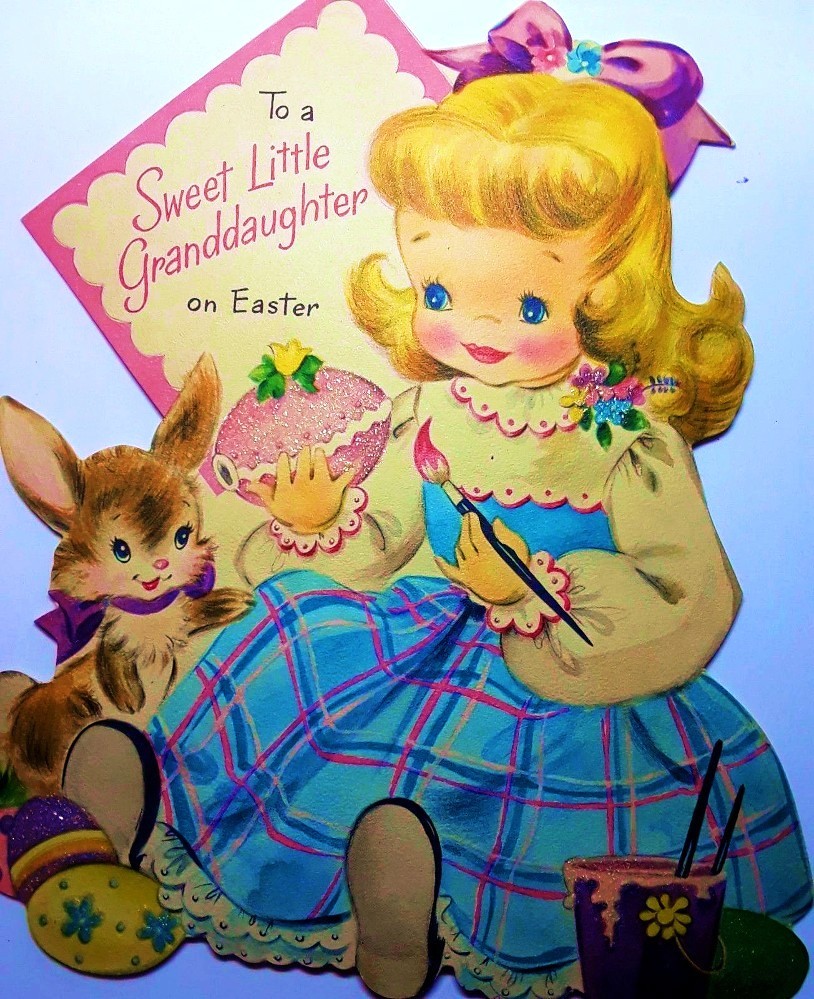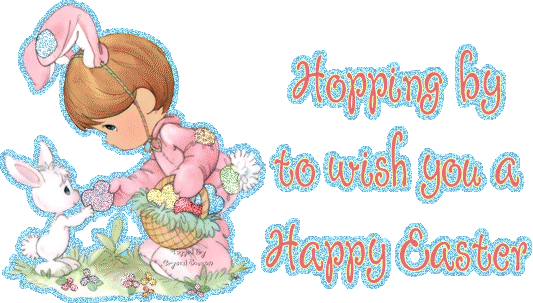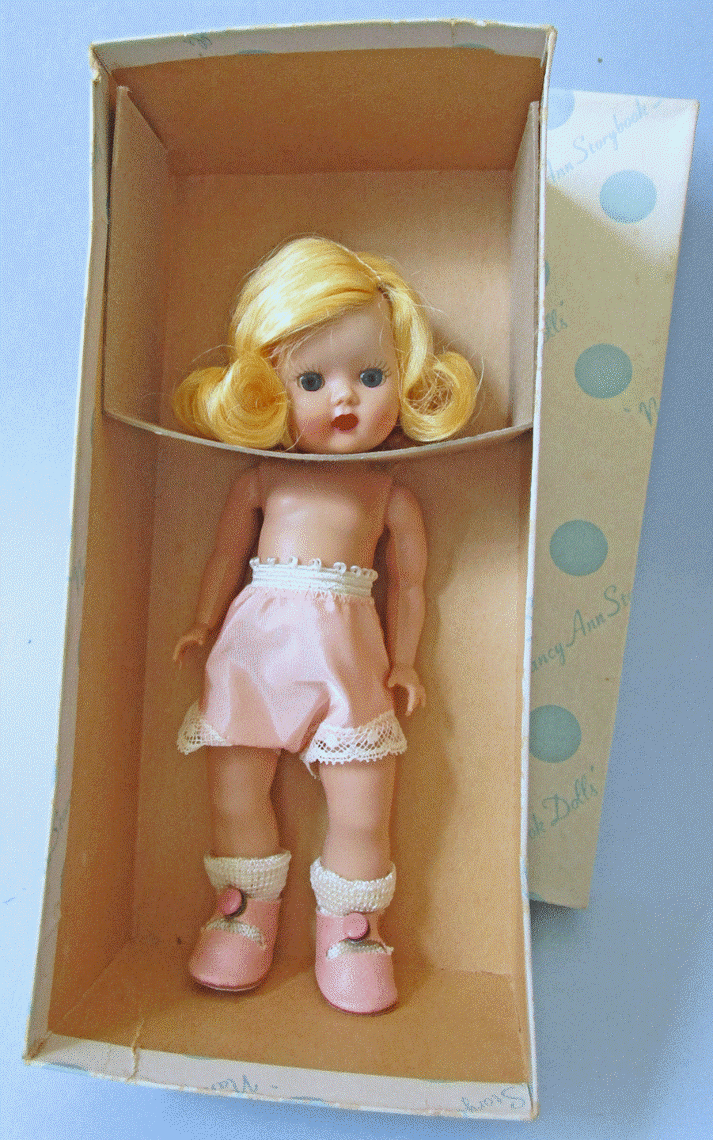 My new Basic strung 1953 Muffie
doll was a splurge
and a wish come true!
Below are the pics of the Easter
outfit she chose to model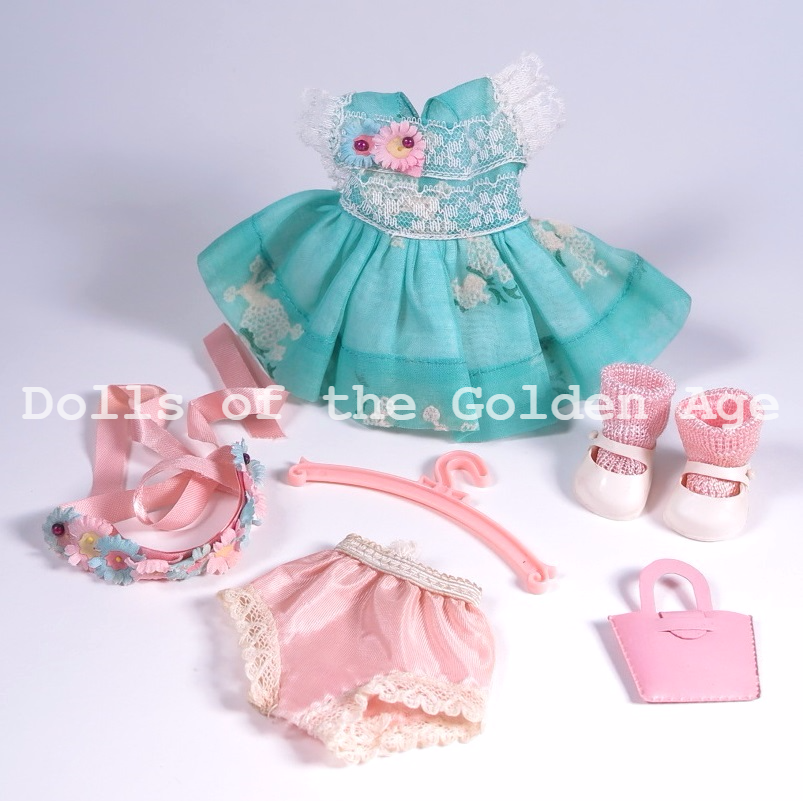 I purchased this complete boxed
Muffie outfit
by Nancy Ann Storybook
It was made in 1955 and is #705-3
The outfit came from Ruby Lane
and the seller, Dolls of the Golden Age,
gave me permission
to keep her photos
I could not believe how gorgeous it is!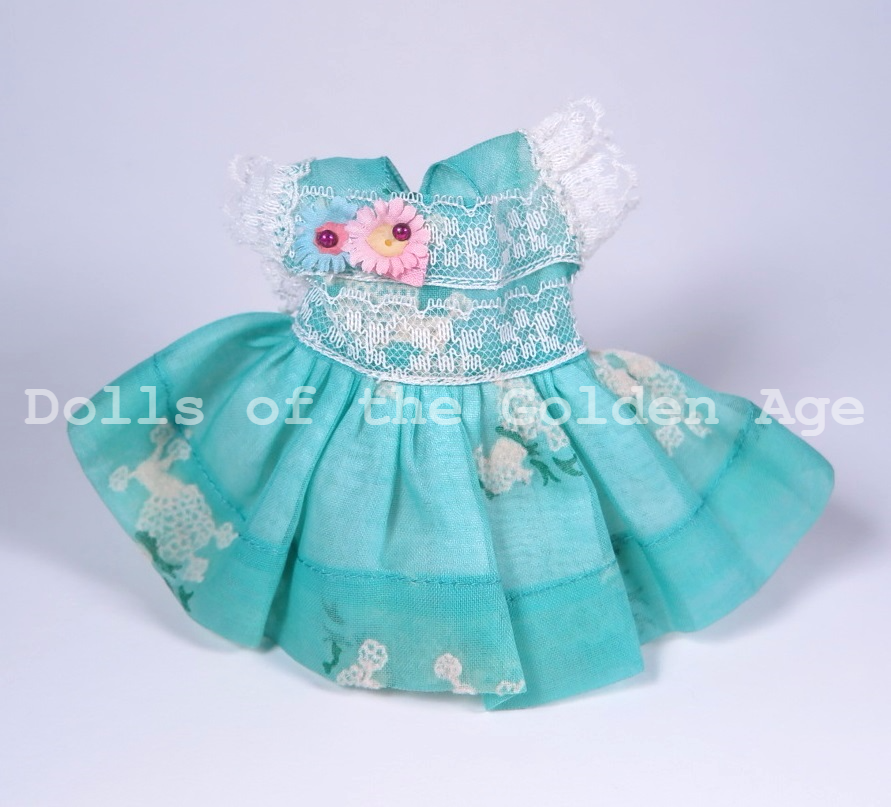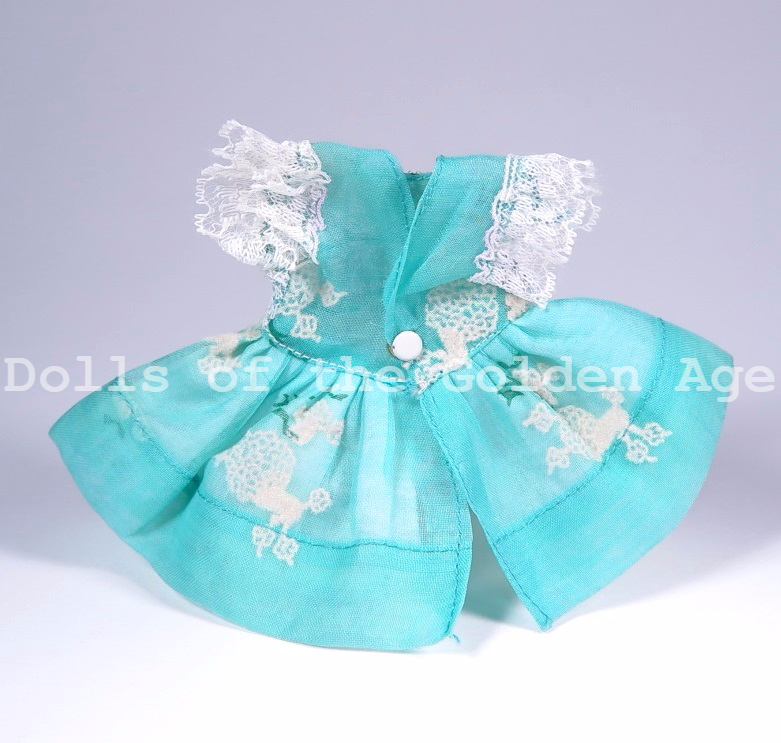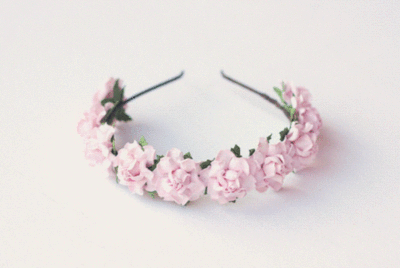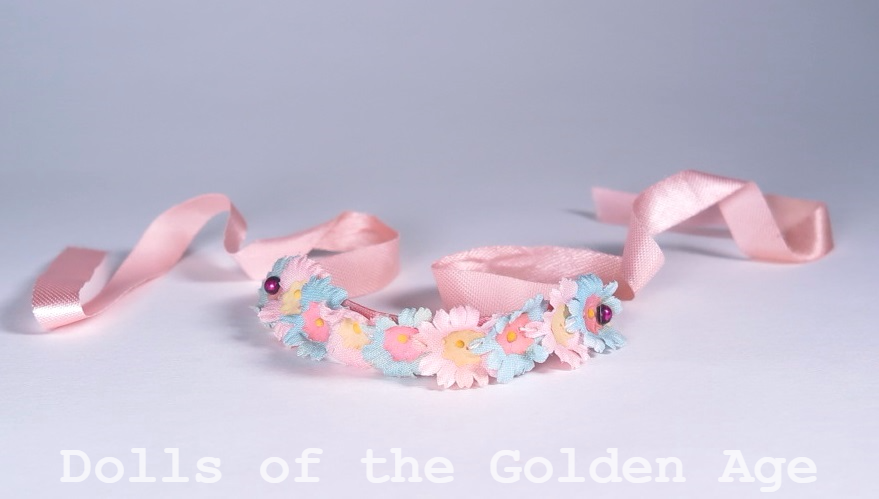 Original floral headpiece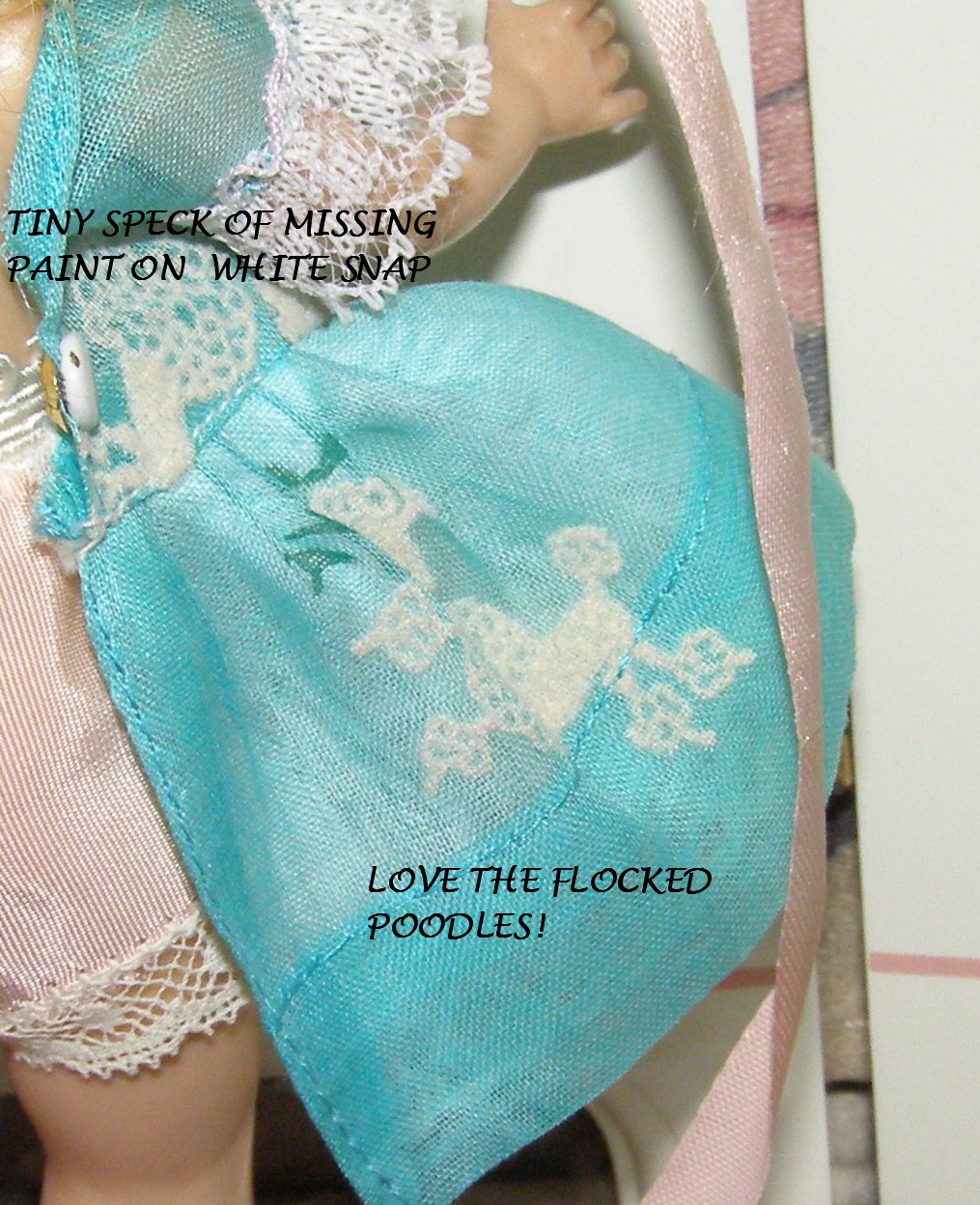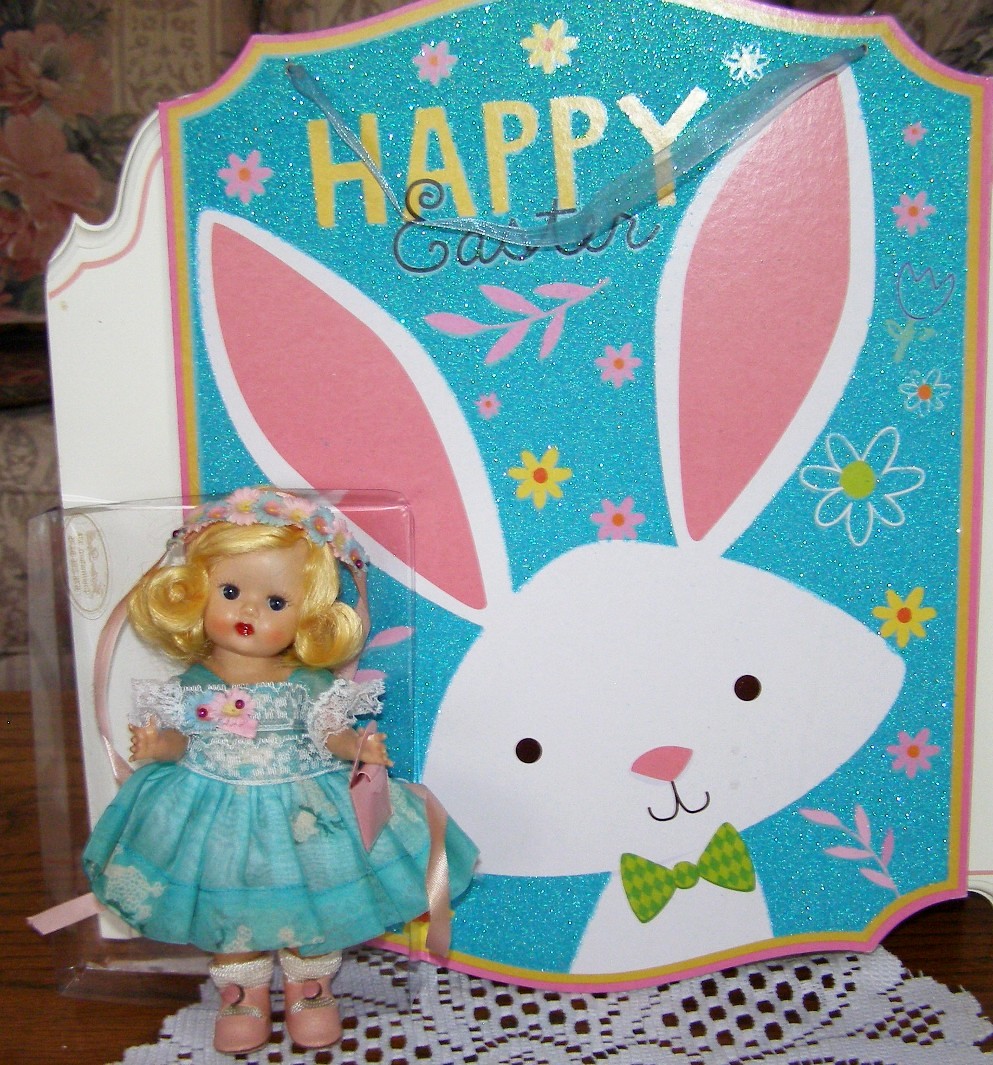 Some bunny loves you!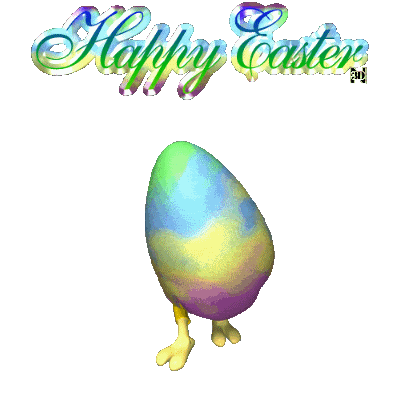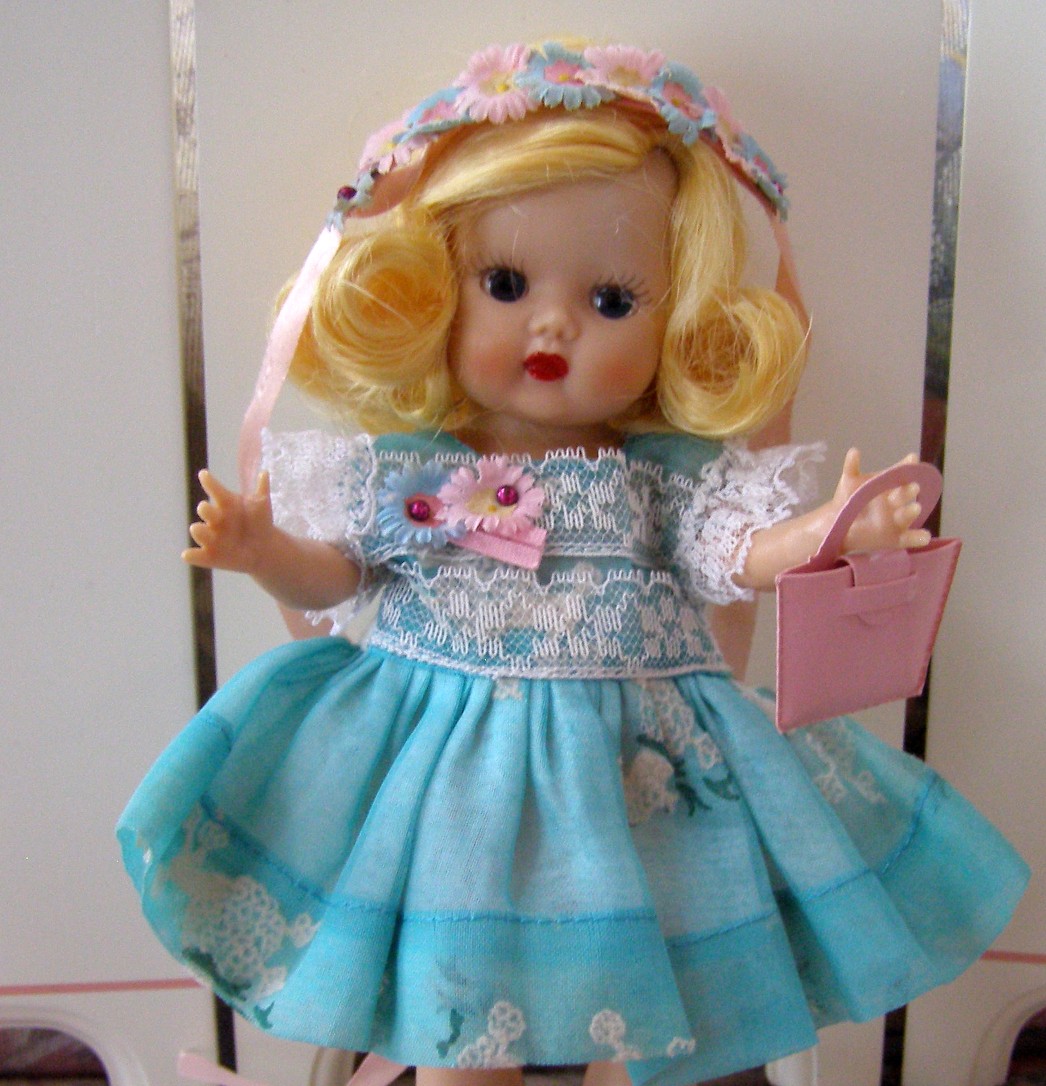 The dress looks wide because
I did not want to
put any creases in the dress
or snap it because it looks so perfect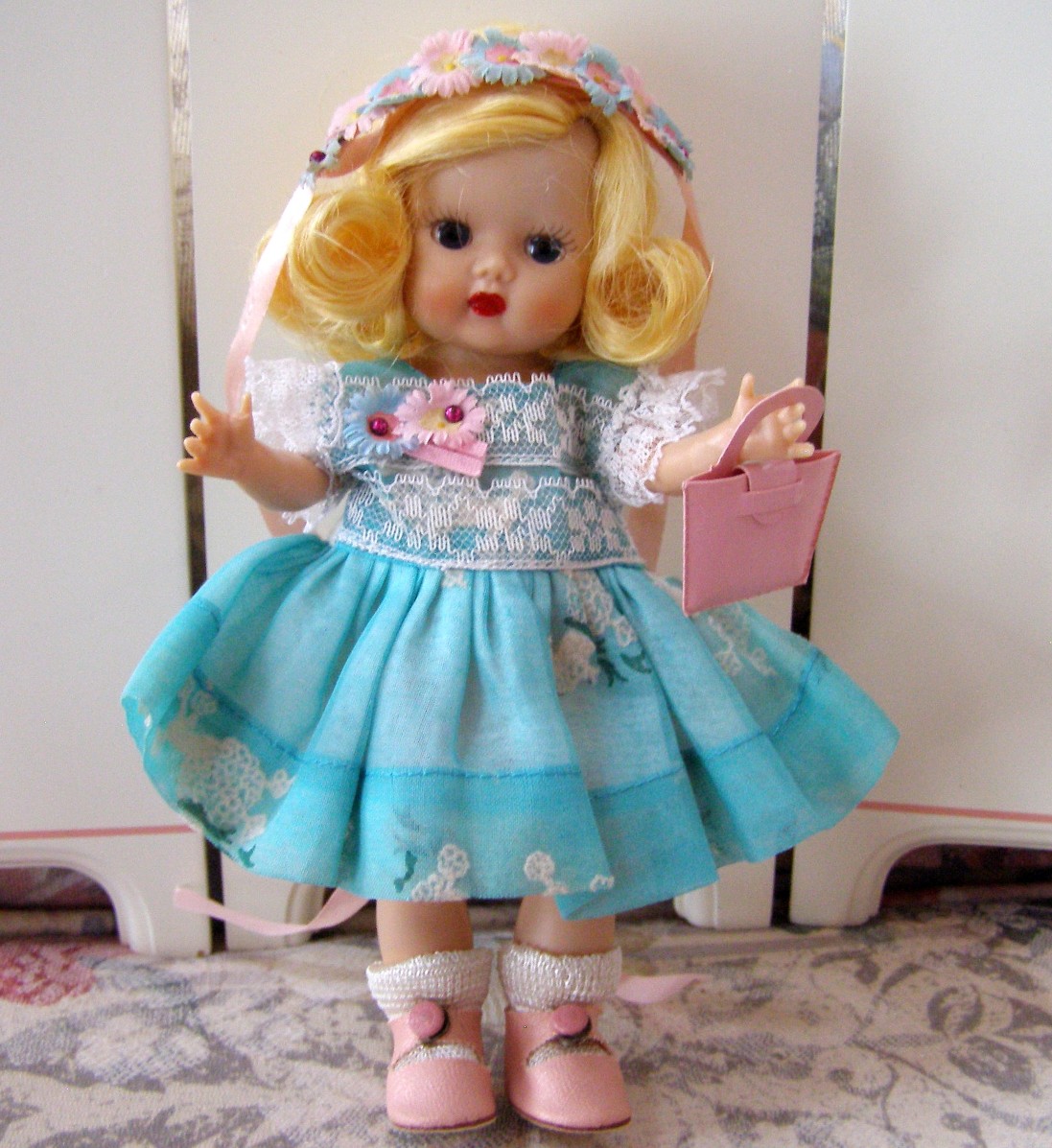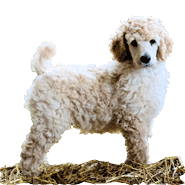 The shoes to this 1955 outfit are plastic
as shown in the second photo.
I kept the 1953 centersnaps
on this basic doll
just for these 3 quick pics .
Because the shoes are mint,
and original to the doll,
I will most likely never remove them.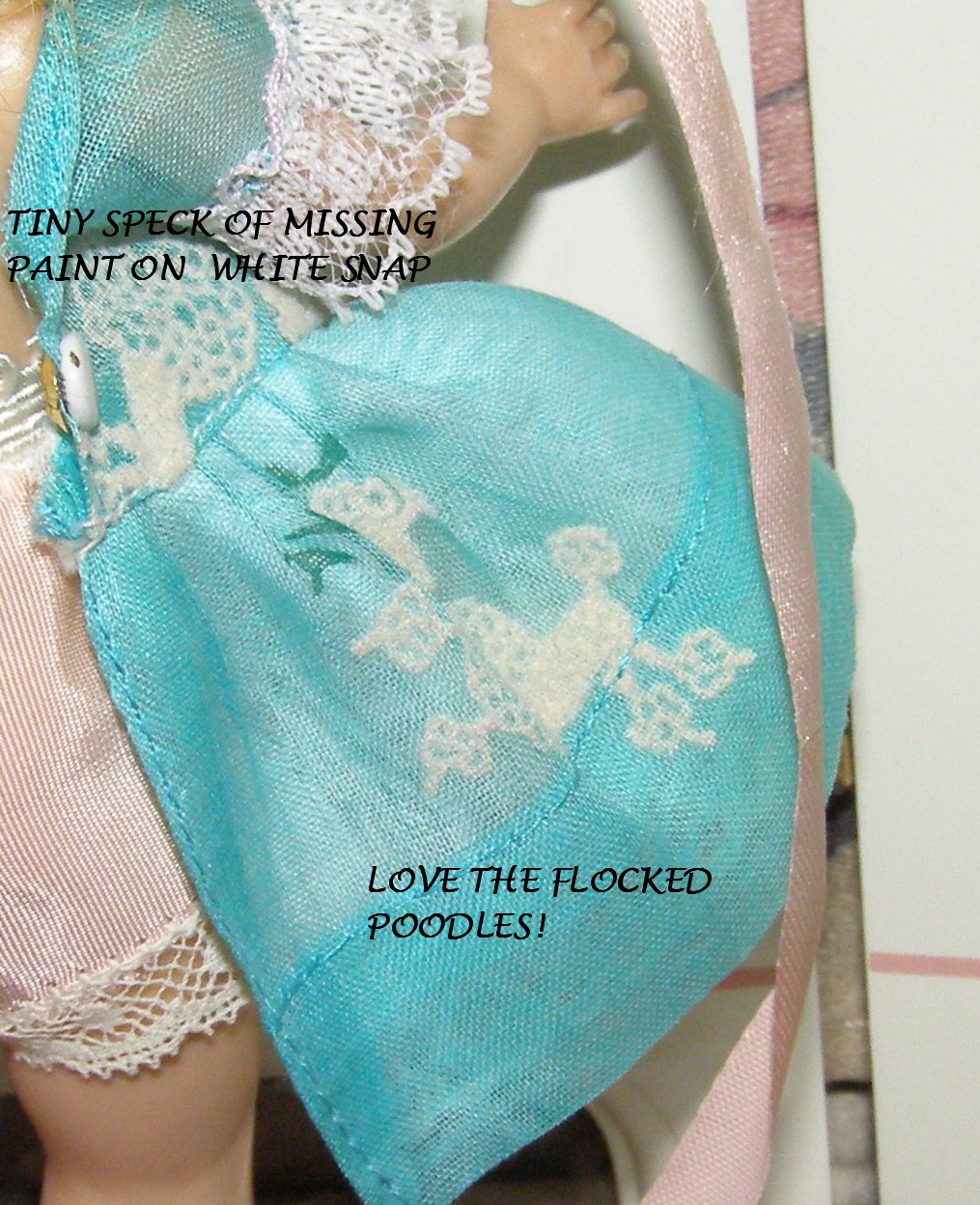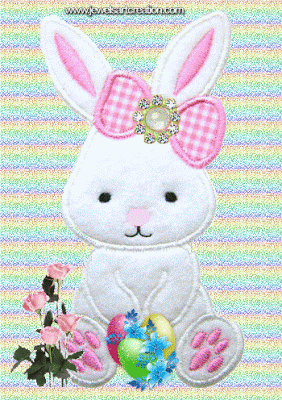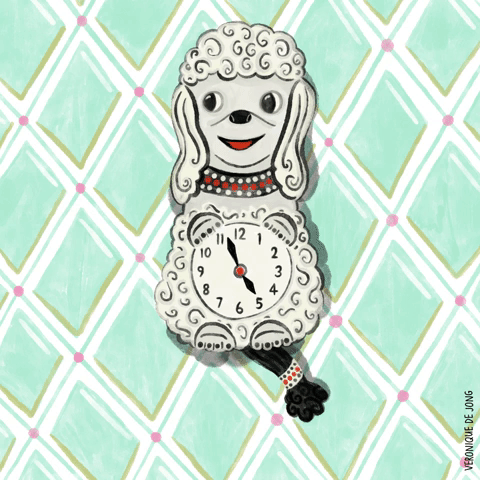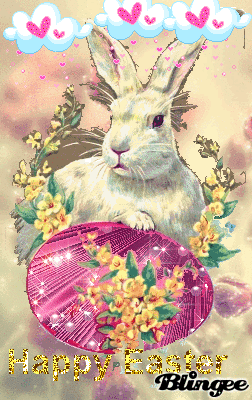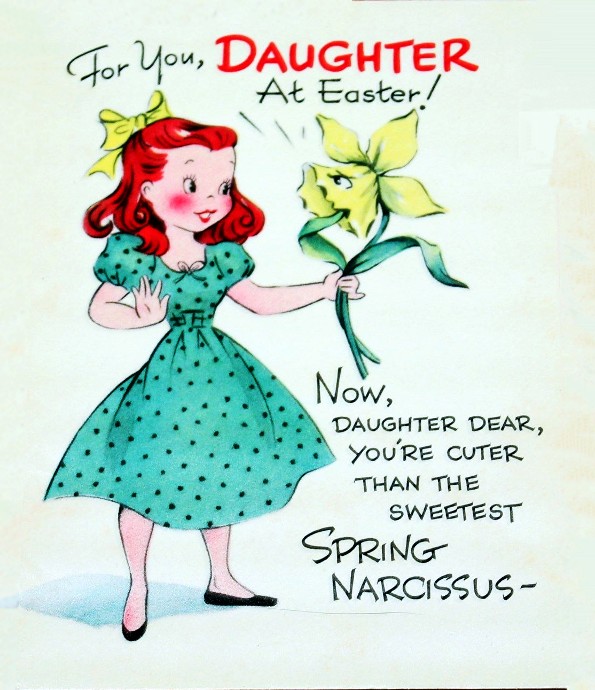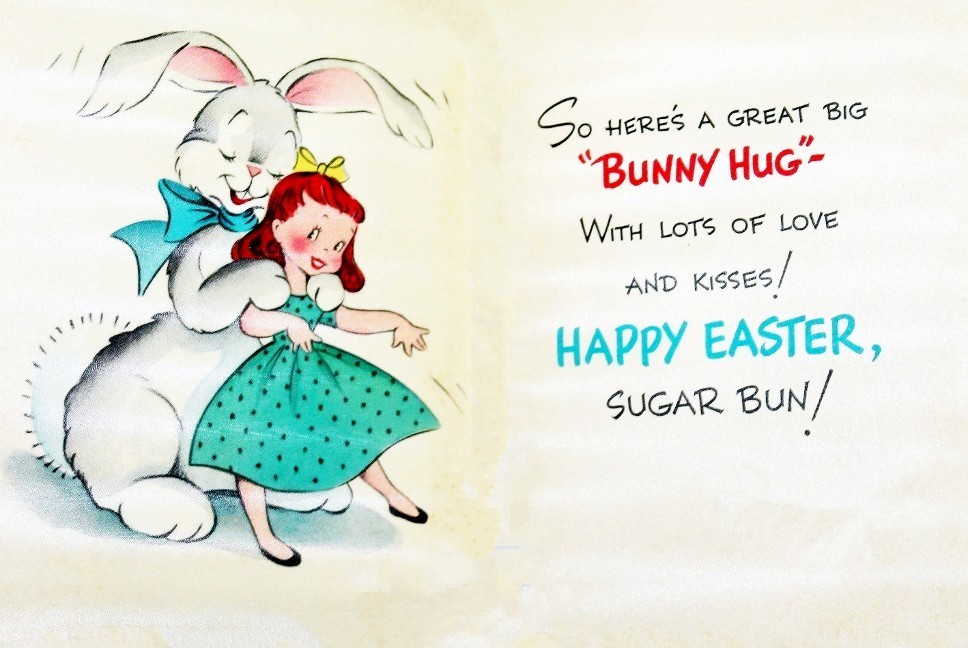 Strung '53 Muffie in aqua Easter 2018 Pg 4
Click the Aunt to return to my Home Page
Thanks for stopping by
and Happy Easter!
Carolyn@cataumet.net
Past Easter pages below
First ever Easter Pages:
1
2
3
Easter 2006 Strung '54 Cheryl:
1
Easter 2008:
1
2
Easter 2010:
1
2
Easter 2011: Ginny Crib Crowds,
1954 Candy Dandy outfit
and
repro
Ginny dolls, 3 Wendy dolls:
Easter 2012: Twins, Ginny, Wendy, vintage Muffie walker:
Easter 2013:
Ginny repros Susanne, Glad: 1
Halls Fold-Away Dollhouse:
2
Wendy Egg hunt:
3
Wendy "Toni Perm":
4
Vintage Muffie walker:
5
Ginny decorates for Easter:
6
Easter 2014:
Repro Ginny in lavender with friends:
1
3 Wendy dolls dressed for Easter:
2
Muffie in vintage hanky dress by Sue: 3
Easter 2015: Ginny dolls dressed by Sue: 1 2 3
Madame Alexander Wendy and Danger: 4
Easter 2016: Wendy wearing Alexander
Easter Splendor: 1
Ginny Repro wearing Sue's coat set: 2
Ginny Repro in pink and blue with
smocking by Charlene: 3
Vintage Muffie in pastel blue ribbons and
pearls by Charlene: 4
Easter/Spring 2017:
See Repro Ginny braids in dimity by Sue: 1
See African American Repro Ginny
wearing Spring Fling: 2
See Madame Alexander Wendy
wearing Easter Parade: 3
See Vintage Muffie Walker
in her umbrella dress: 4