Muffie walker for sale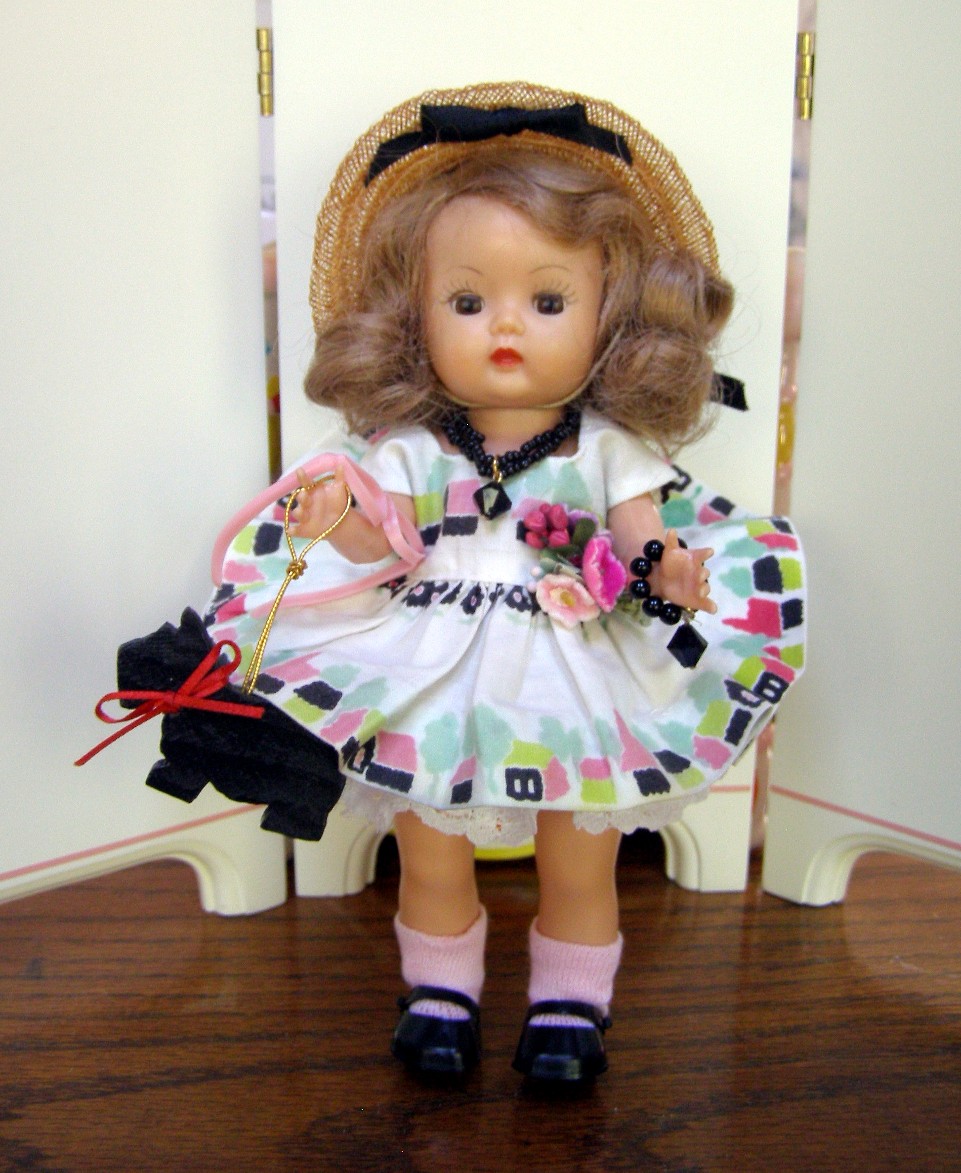 Pretty vintage Nancy Ann Muffie walker doll with brown eyes
and original curly hair
for sale $60.00 and $4.50 shipping
email: Carolyn@cataumet.net
I accept pay pal if funds are sent through their friends and family link
Dress is completely hand sewn and not original to the doll.
The houses are too cute!
I believe this is a vintage Ginny hat.
The flowers are tucked under her arm and removable.
Socks and slip are by Sue and
black Muffie shoes have no heels and are reproductions.
I made the jewelry and added a
wooden scottie to her wrist.
She has repro pink glasses tucked under her arm.
Her walker mechanism works correctly.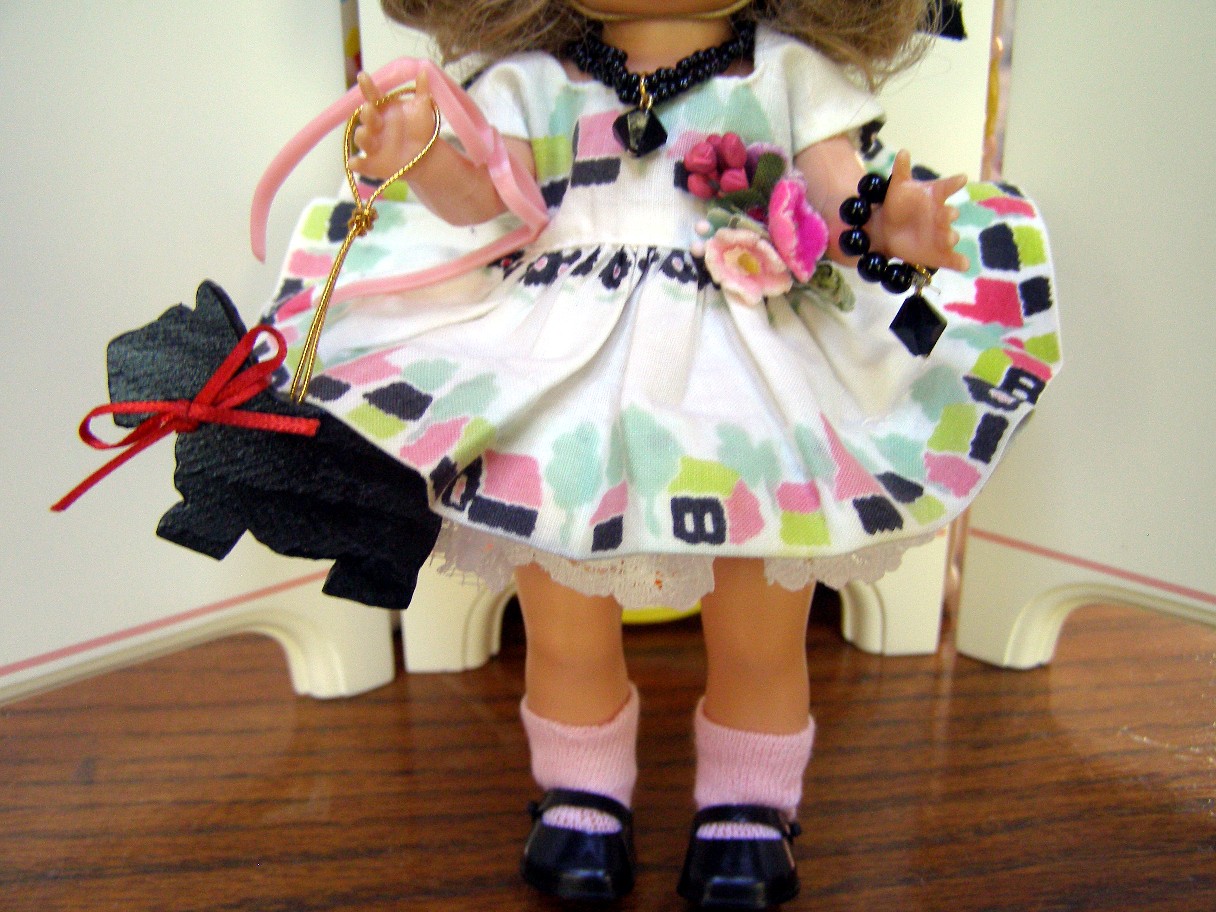 photo #2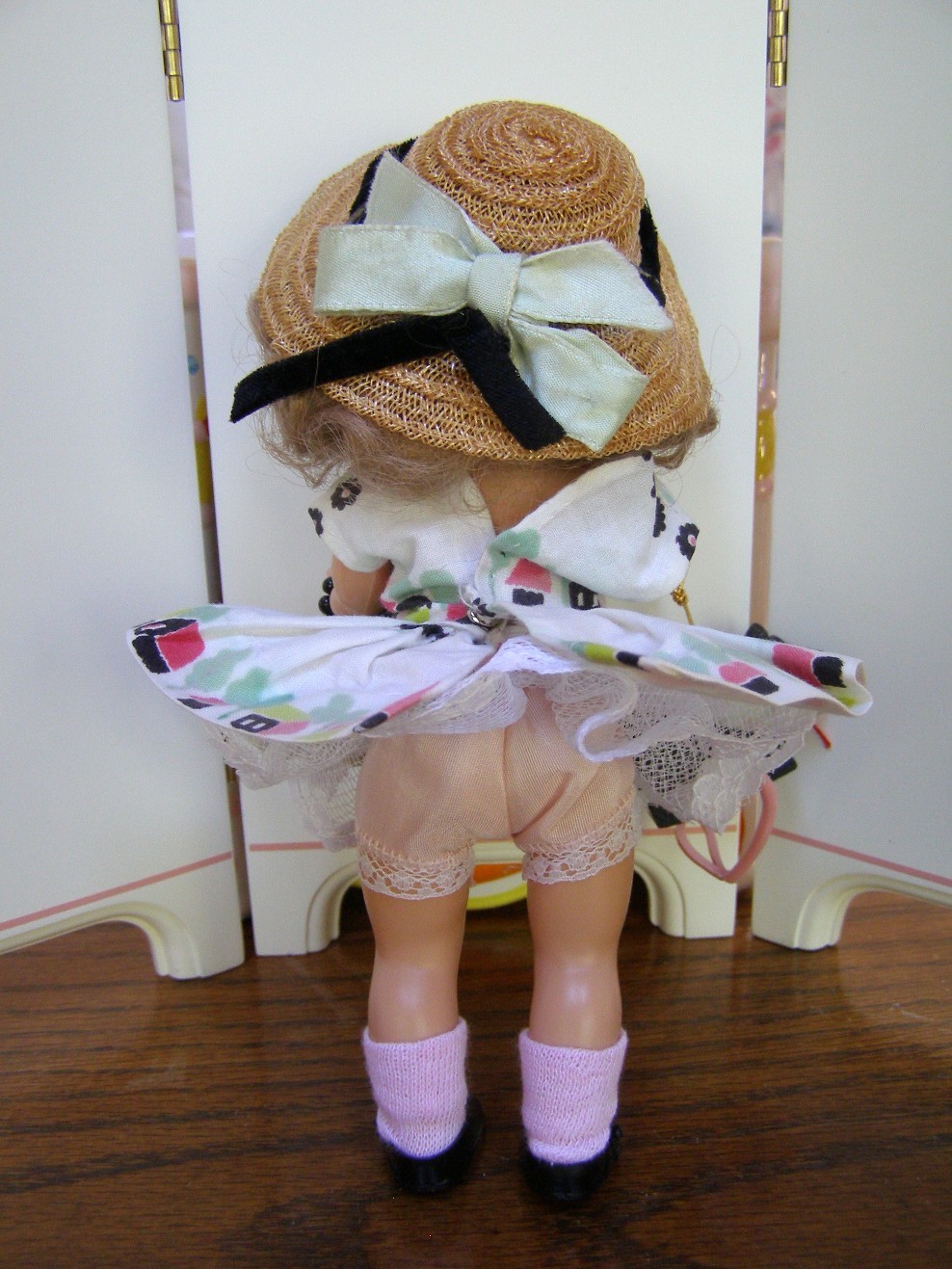 photo #3 Sue made the taffeta panties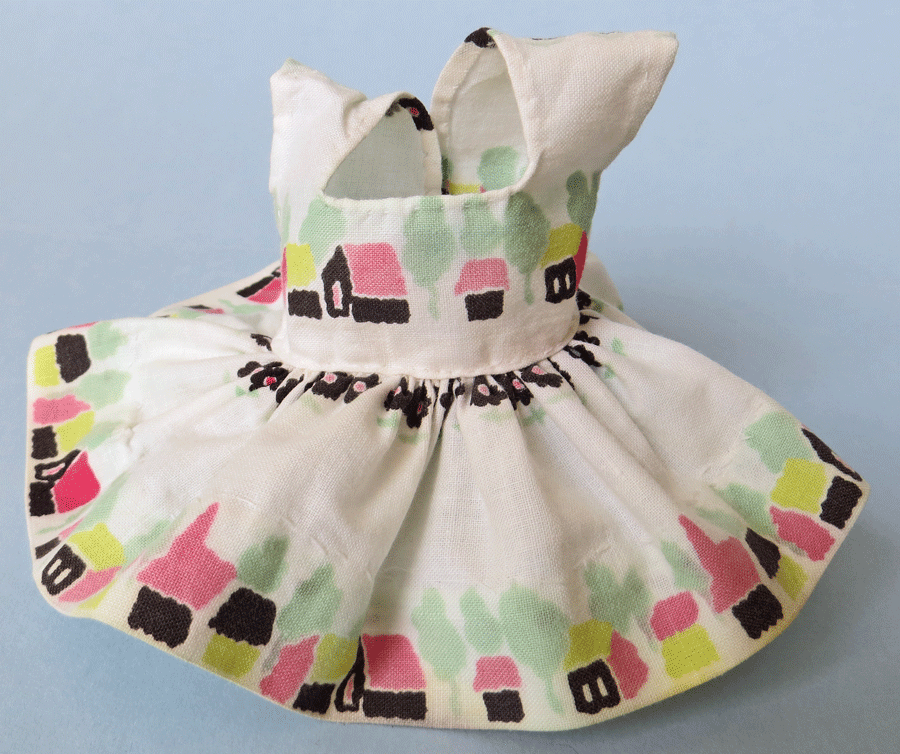 photo #4 cream color dress close-up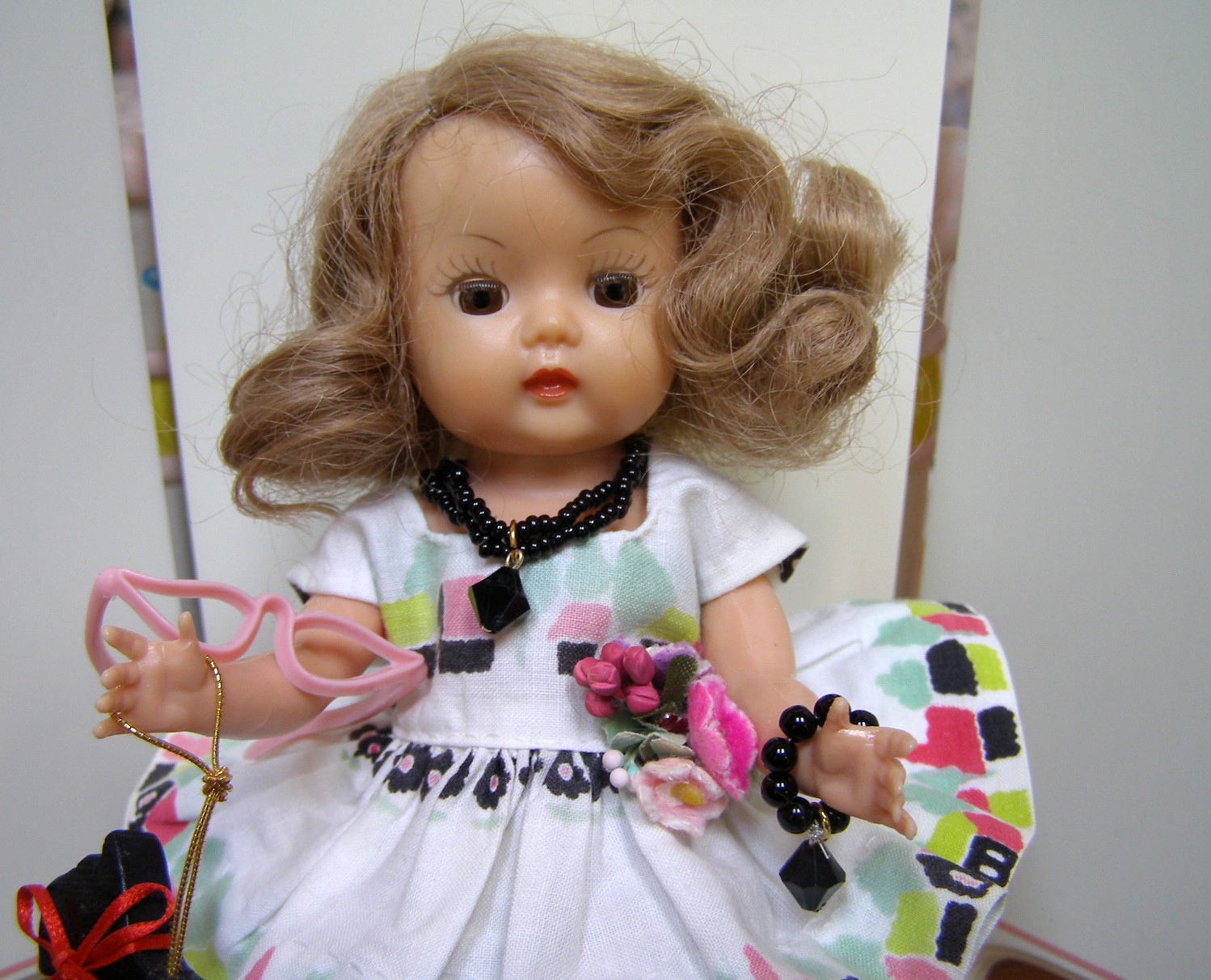 photo#5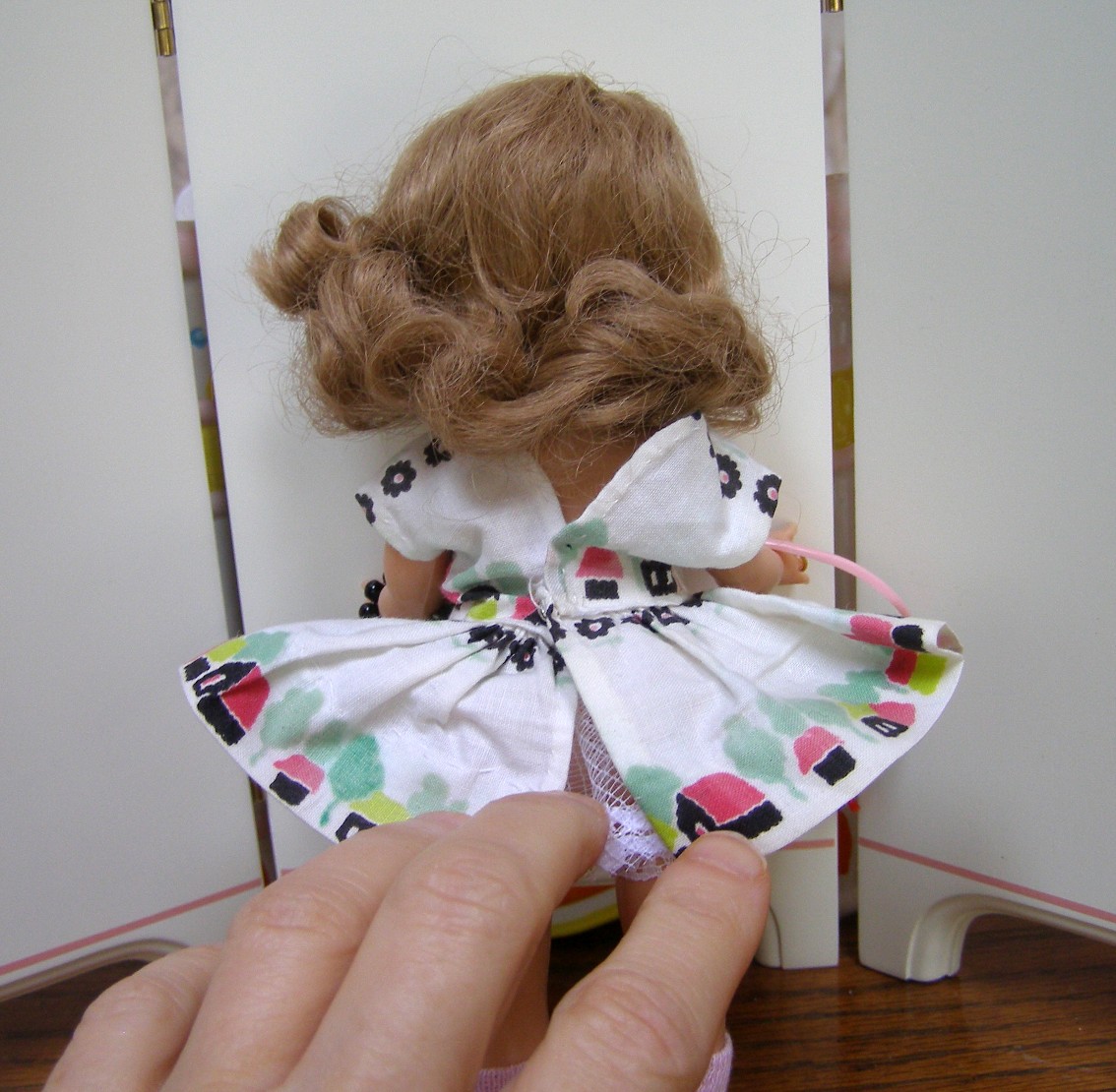 photo#6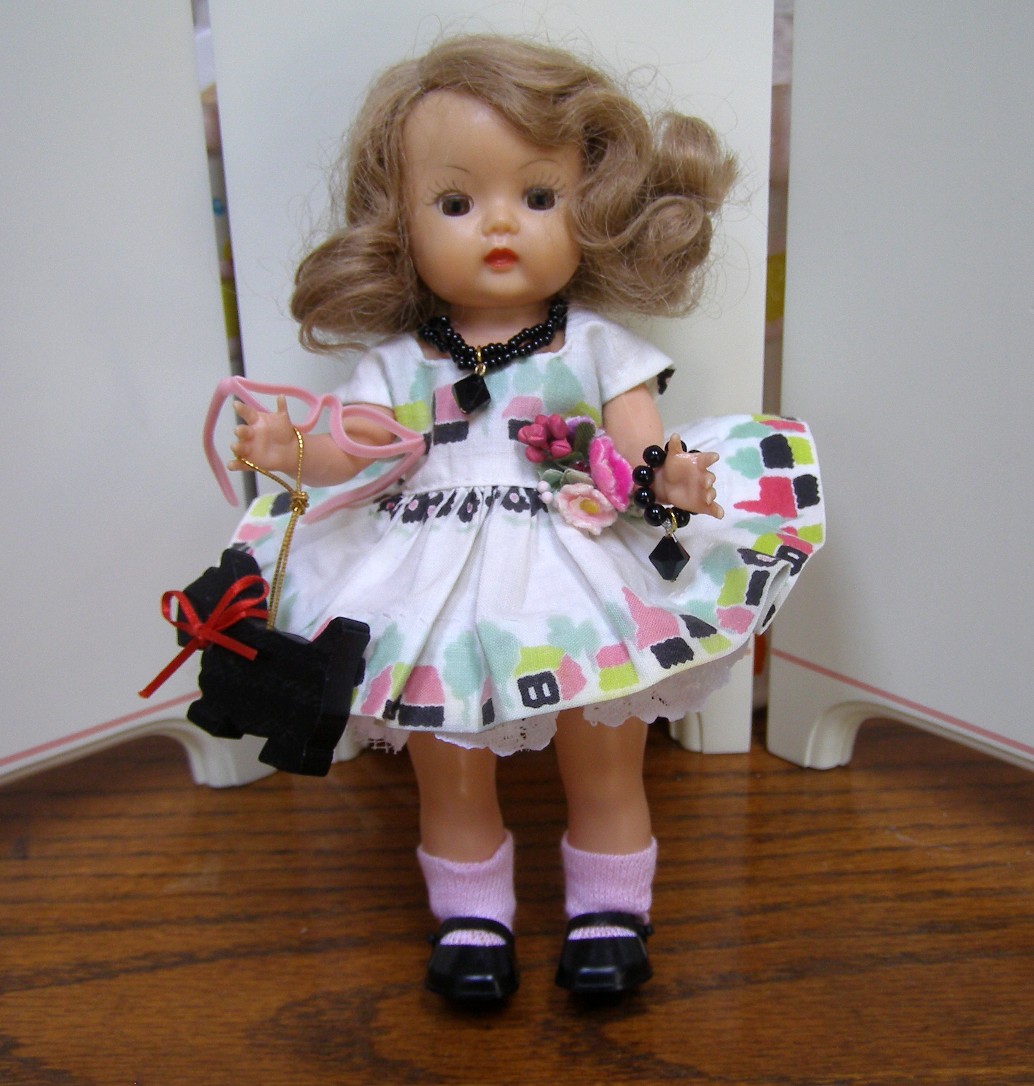 photo #7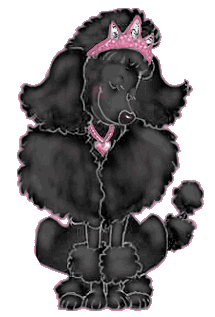 Click the poodle to see another Muffie for sale