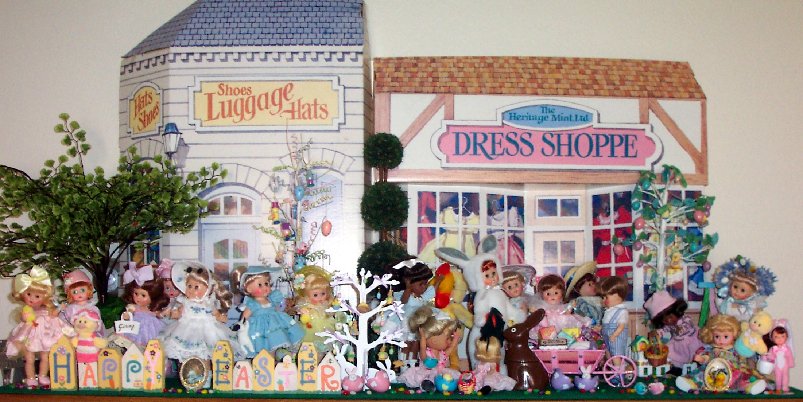 You thought Easter was over!!
The Easter parade seems to be in town!
Ginny Linda has kindly shared these pics with me and
I am sharing them with all of you!!!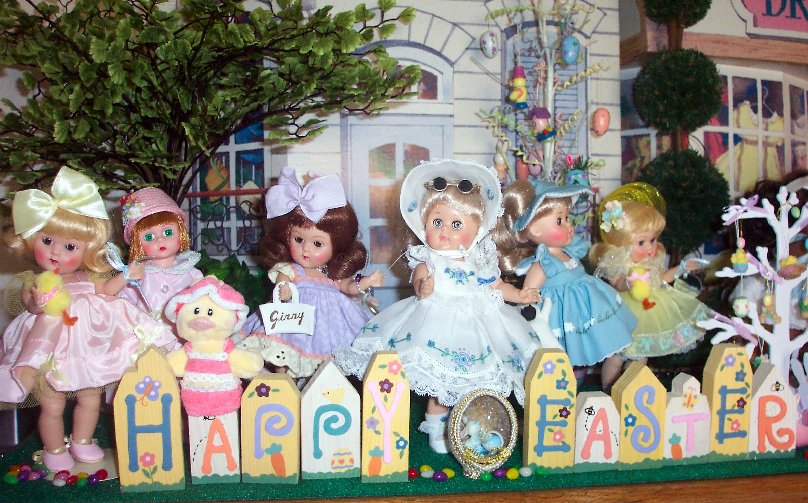 I spy Easter outfits galore!! Ginny in pink is a gorgeous repro!
Love the pink hat on the Madame Alexander doll beside her!
Beside the Easter MA doll is Ginny Nan!
I recognize the chickie puppet I sent! LOL!
Ginny Linda in the middle
wears a
gorgeous white Easter dress with
matching hat and glasses too!
I spy Daffodil repro in yellow! Too cute!
The fence is to die for!!! Love the open egg and Easter tree!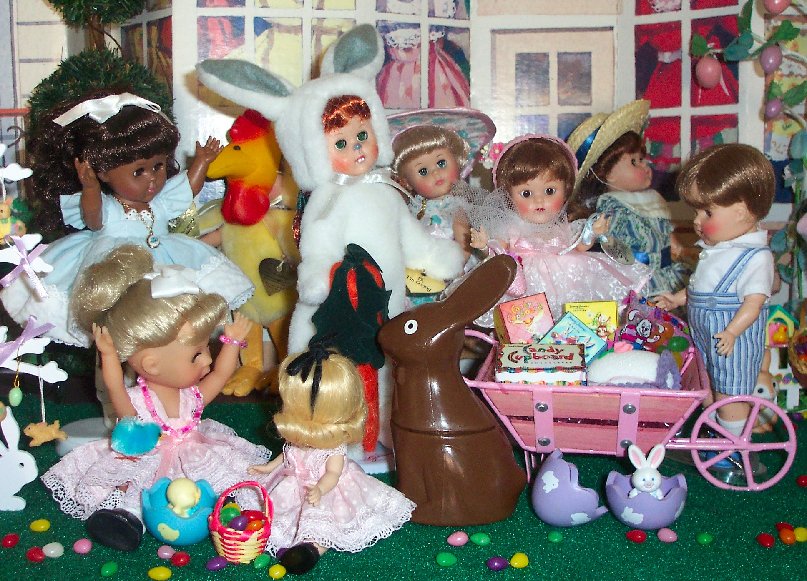 I want that pink cart!! Adorable!!!
Glad you like the Easter candy boxes!!
Big chocolate bunny! MMMM....
Love the Ginny Easter bunny and repro Ginny Rose bud!!!
The dolls with hats in back are so cute!!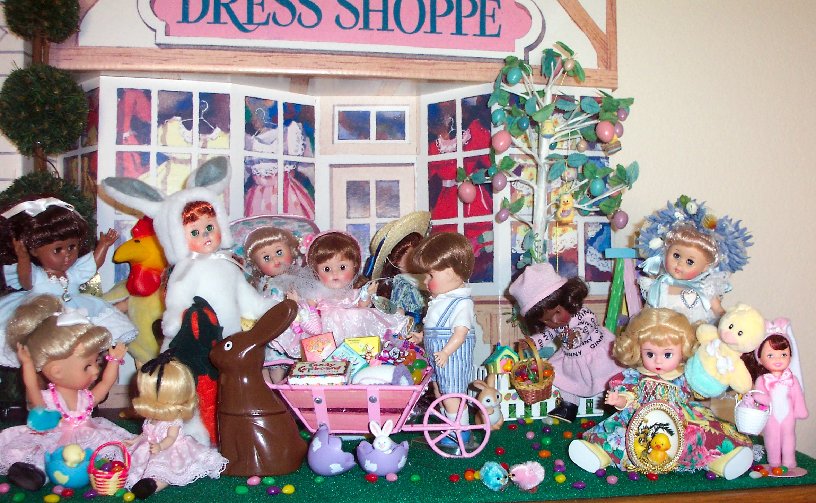 Thanks to all of you who shared your pics!
I hope your Easter was as exciting as the scenes you all created!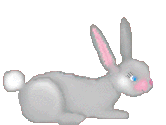 Click the bunny to go back to my Home Page