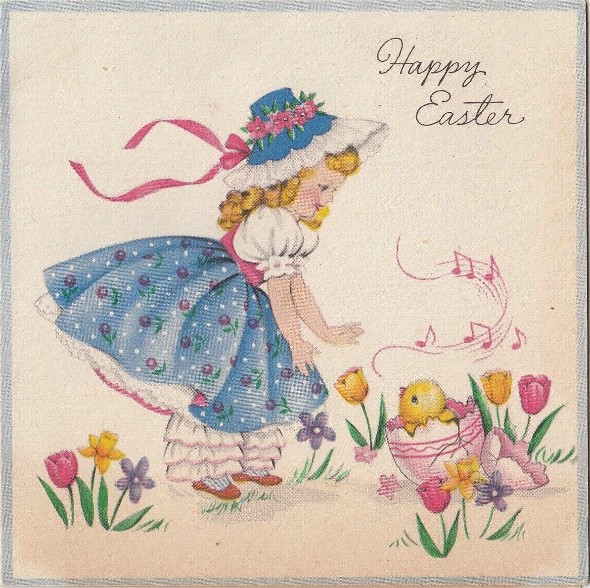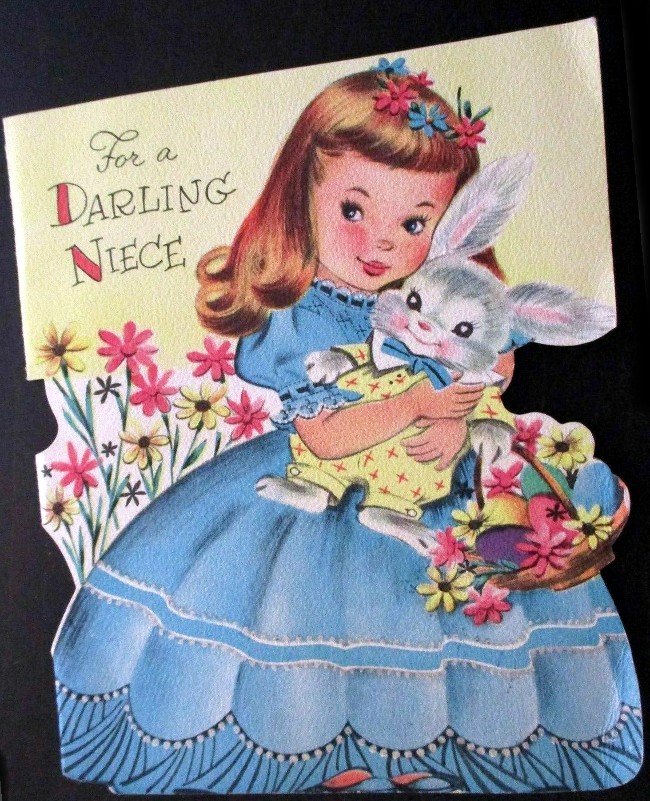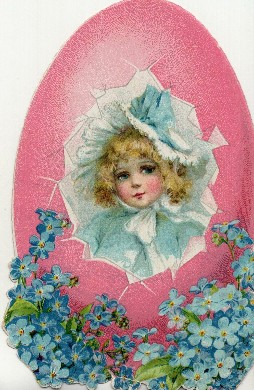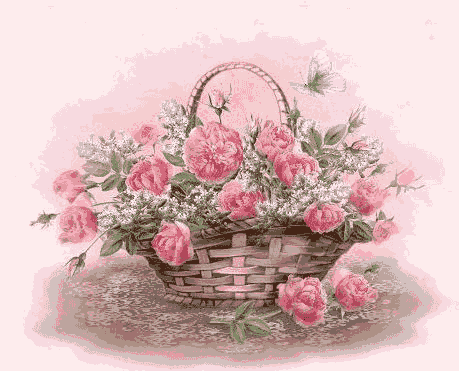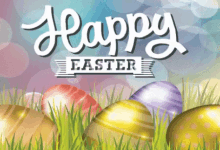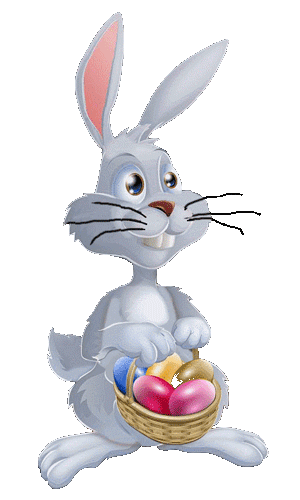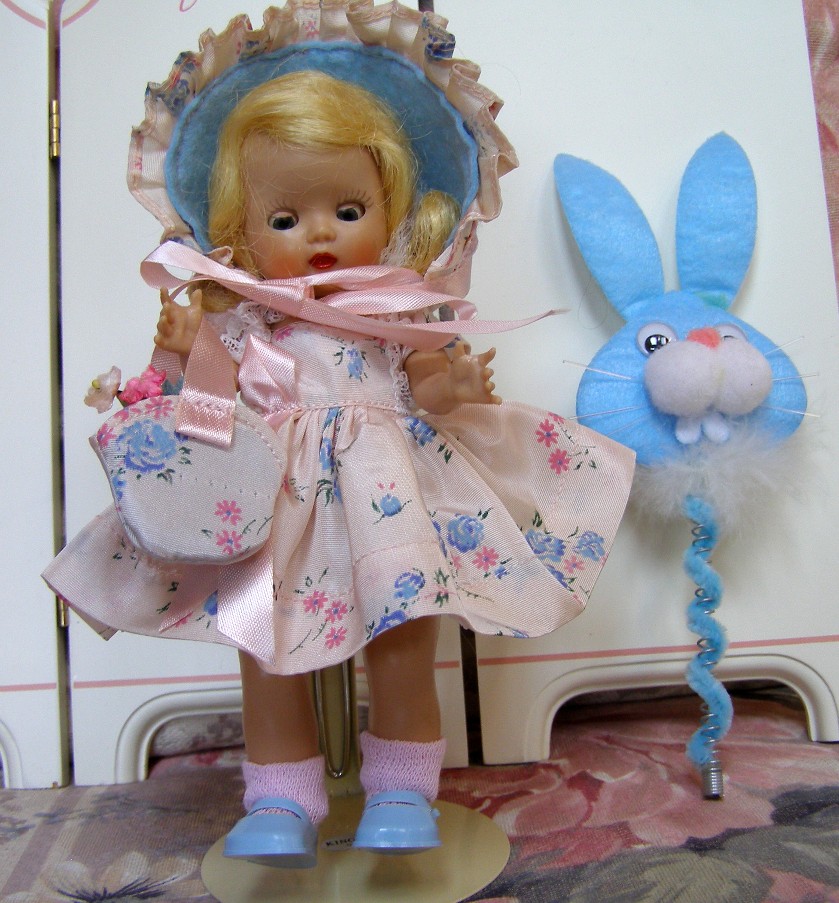 Vintage strung Muffie doll wearing
a copy of a strung
Nancy Ann Storybook outfit
Sue had original NASB fabric
and she knew how much
I wanted this set
I love it!
She even provided a donut
snap much like the one
used on later Muffie outfits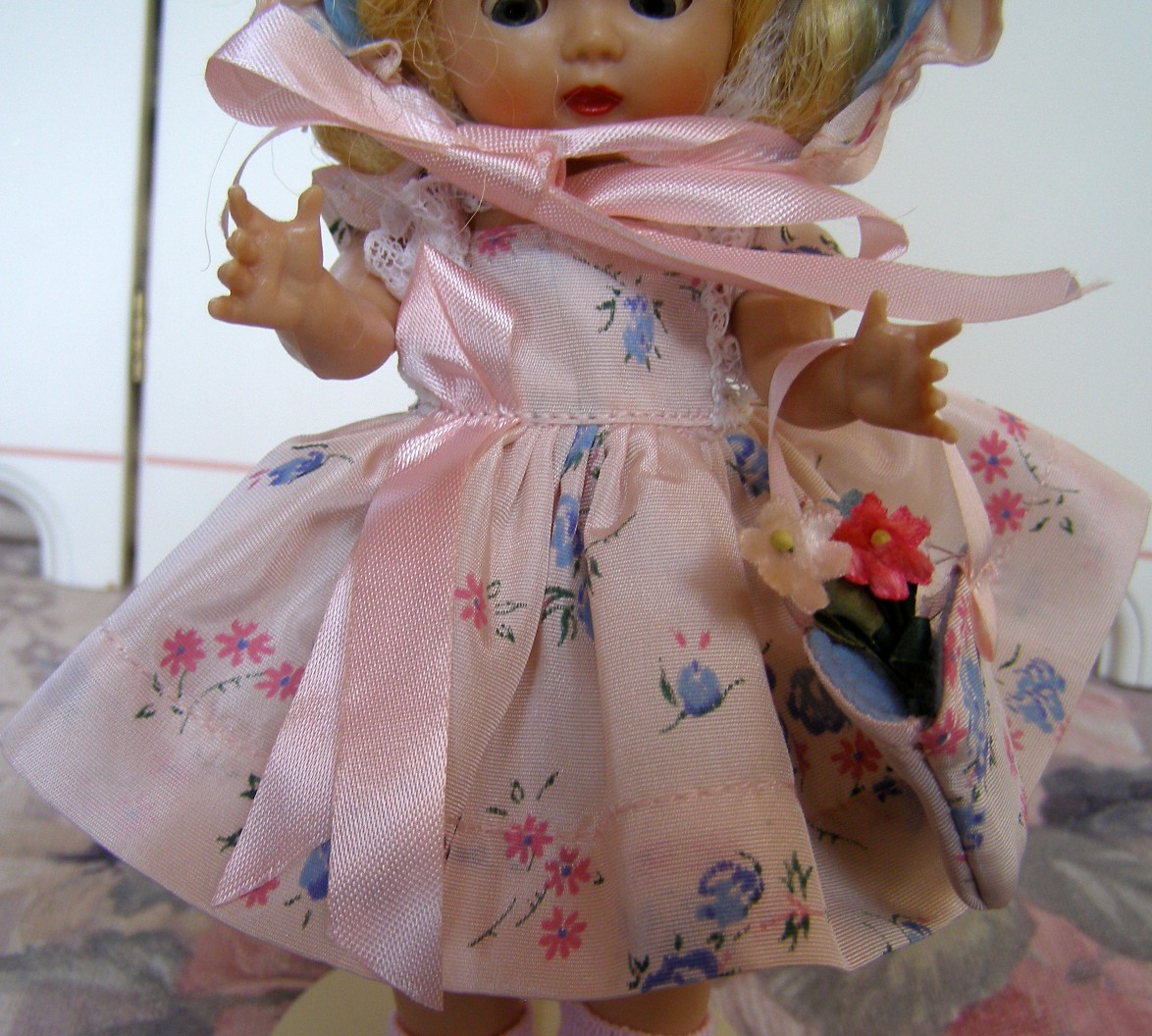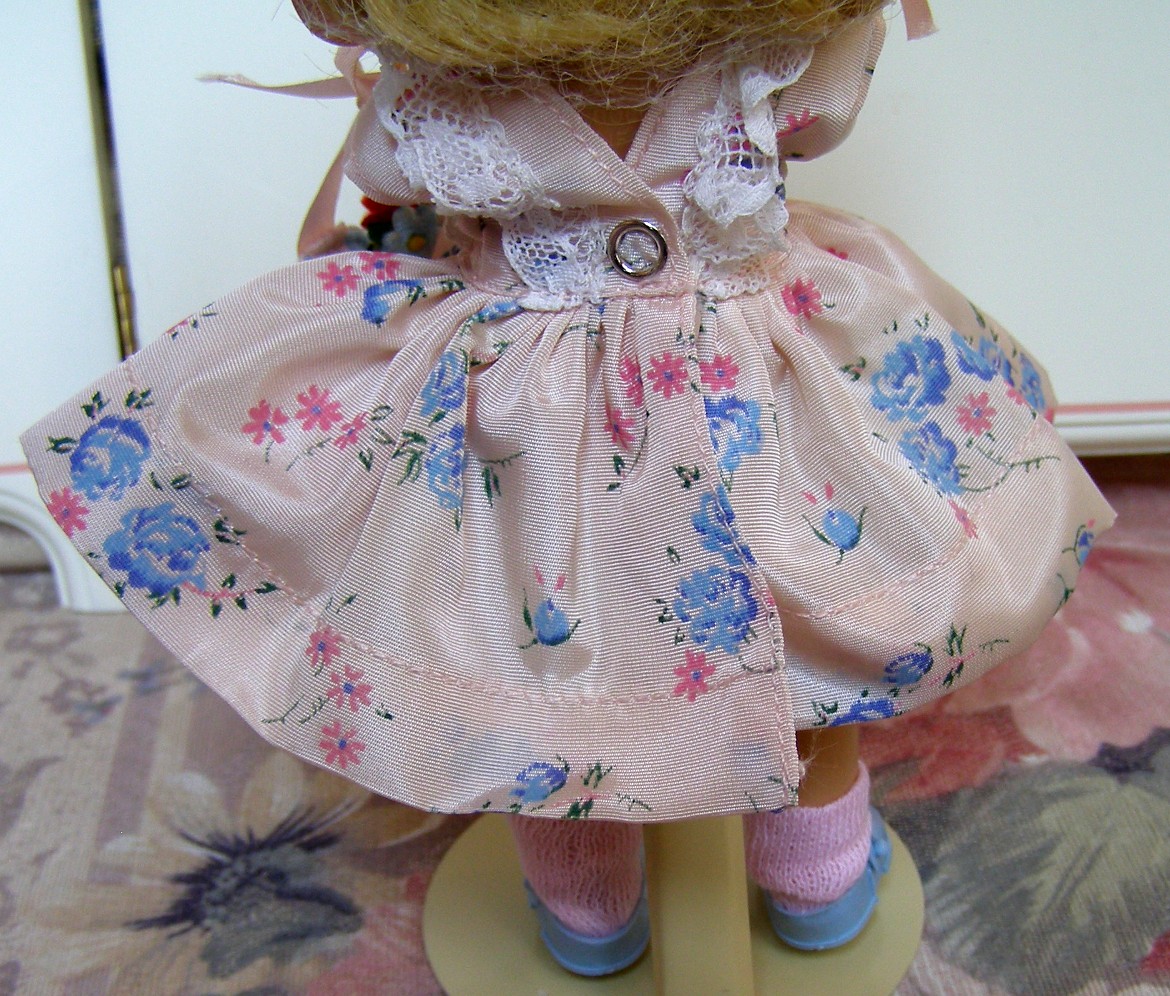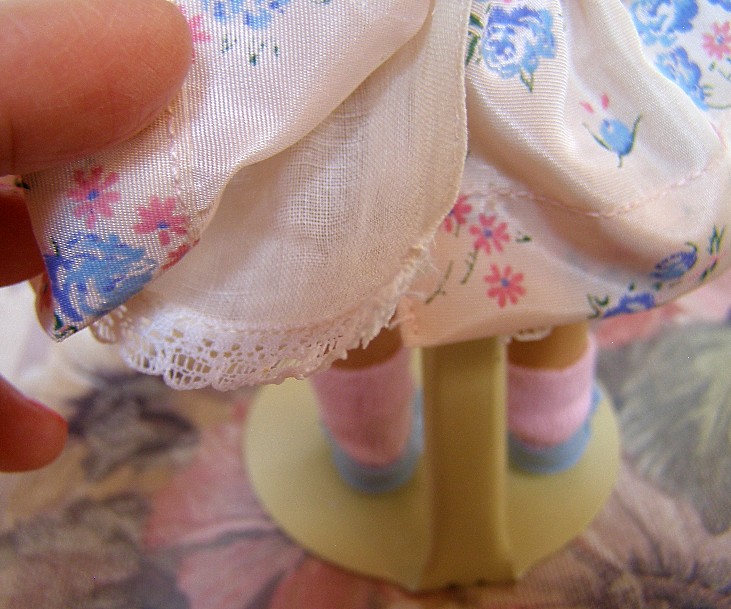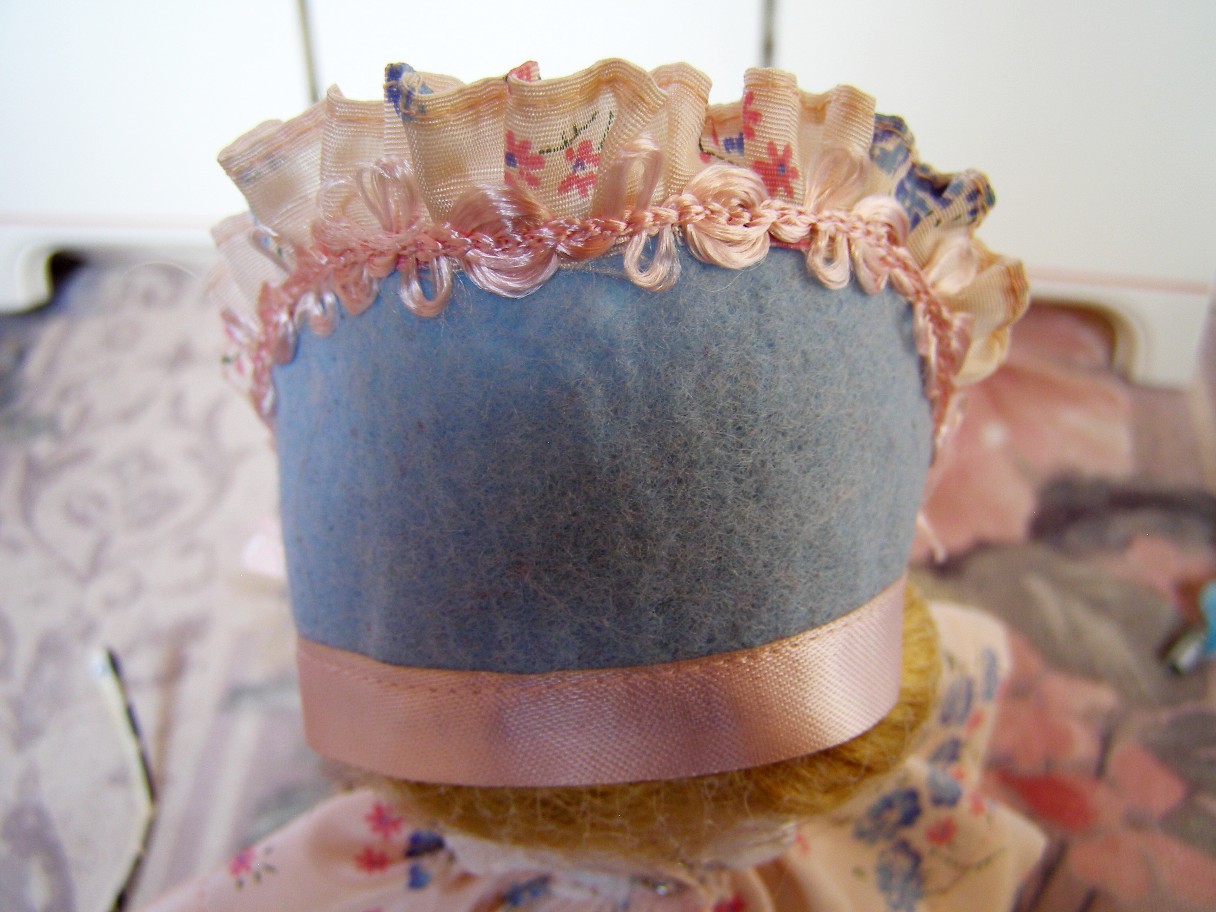 Note the fabric ruffled hat edge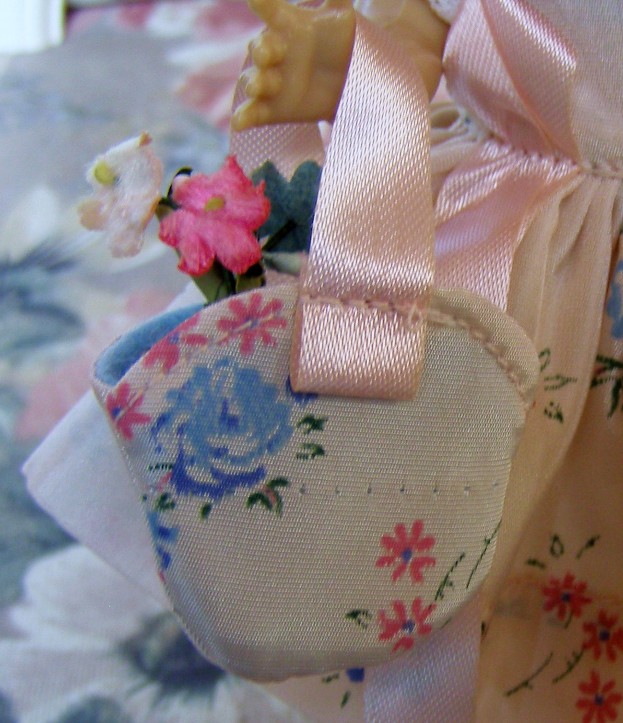 Cute felt lined matching purse
sweet flowers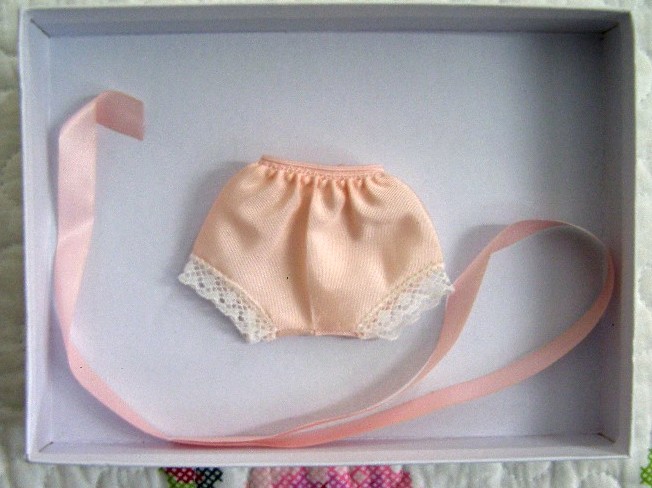 Sue included a loose ribbon
as a headpiece option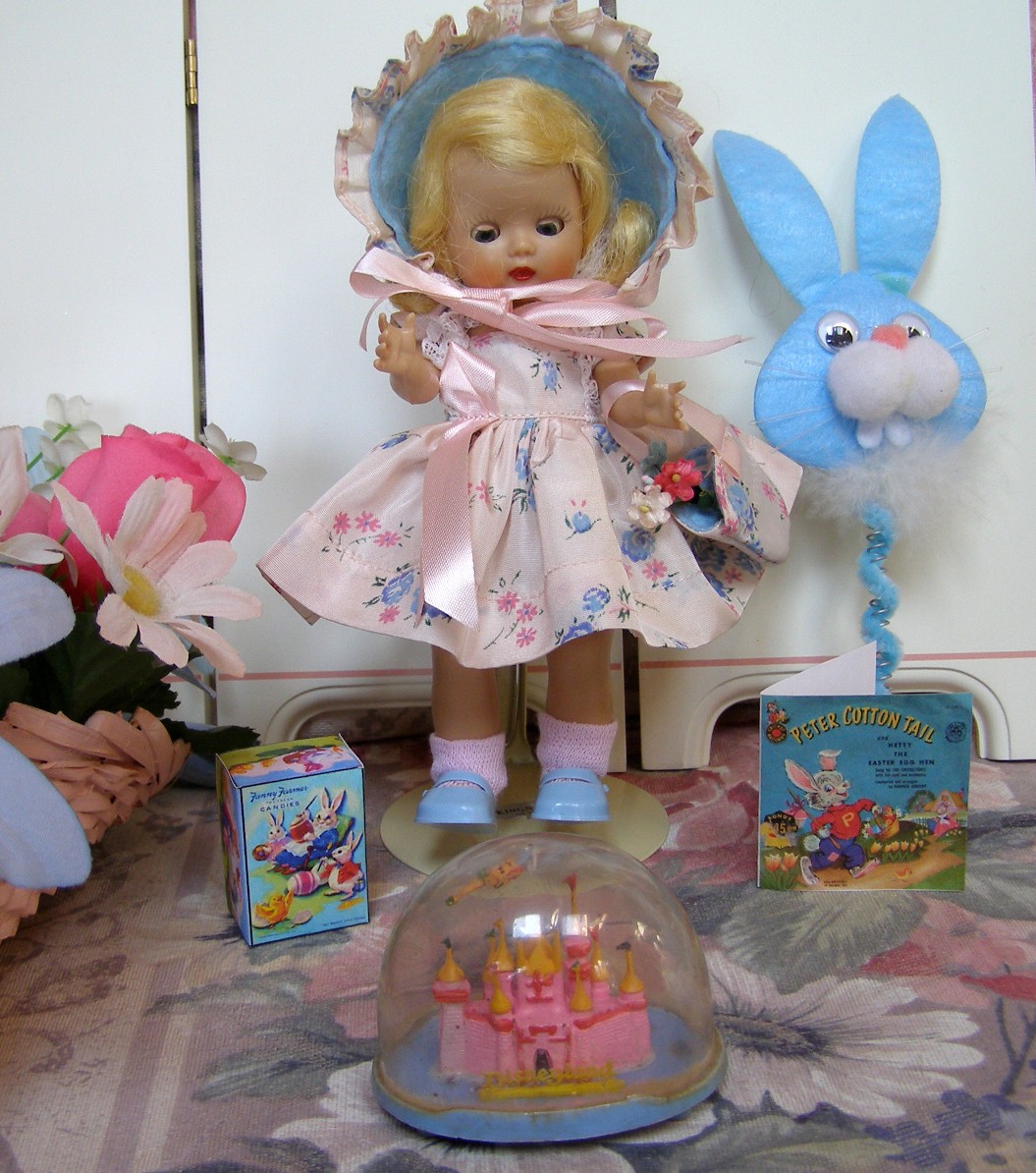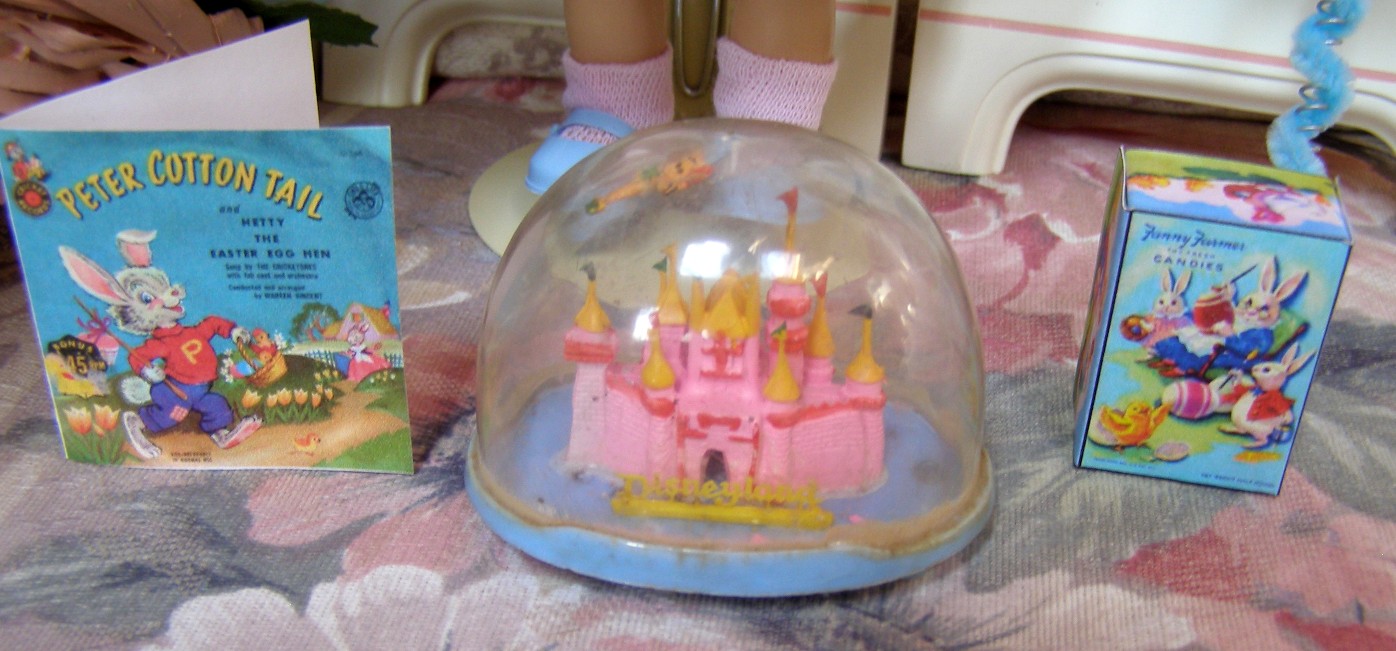 This was vintage snow globe
I found. Tinkerbelle is affixed at the top.
The yellow lettering in front of the
castle spells "Disneyland"

Strung Muffie remake
with Nancy Ann fabric
Easter 2019 Pg 7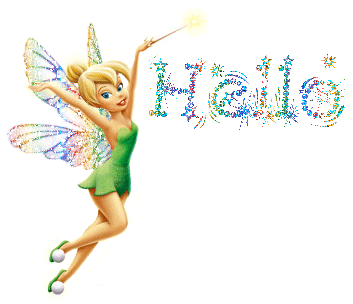 Click Tinkerbelle to see
Easter morning with
Ginny and Muffie 2019 Pg 8
Carolyn@cataumet.net